I saw the mention while searching for something else, shocked that I'd never heard of it:
"Beckstrand Lodge, UT, 1950"
A quick search, and there's no information, no photos, no documentation, no nothing.
Some fruitless Google Map surveying, then some offline inquiries, and sure enough, whatever piece of land was called 60 years ago, it's not called that anymore on any official records.
So I called a couple of people whose jobs–really, I'd think it's their job to know this kind of thing. One charged me $10 to tell me what I already knew [see above]. The other thought it was an April Fool's Day joke. So I began researching myself.
Dr Grant Beckstrand, noted oncologist, and his wife Mildred had a house in Palos Verdes, built in 1940, but it turns out he'd been born in Utah. And you know how it goes: you can take the boy out of Utah… So they built a little place to use for hunting.
The current owner remembers it being built, though. Said that back then, no one in the county had money to build anything at all, much less a vacation home, complete with imported Italian cork tiles: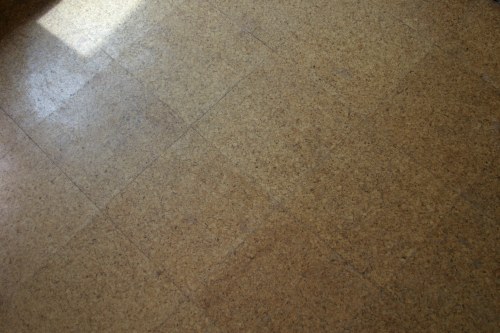 The Beckstrands passed away without any kids. They set up the Beckstrand Cancer Foundation with their money. The lodge changed hands a couple of times, but it's settled down, pretty much as it was, same as the Beckstrands left it, right down to the cushions: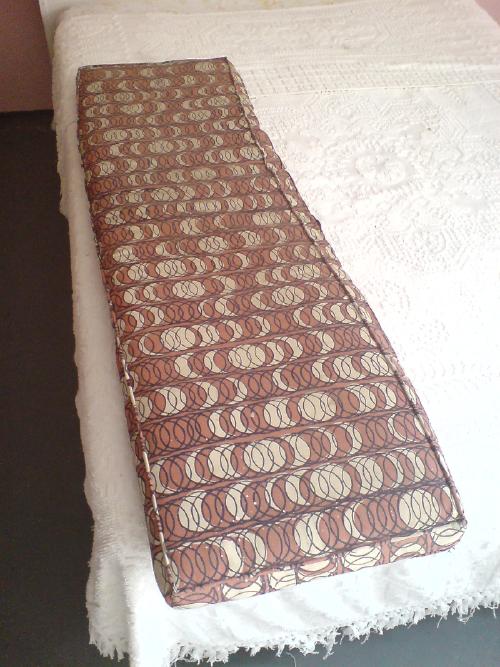 And curtains: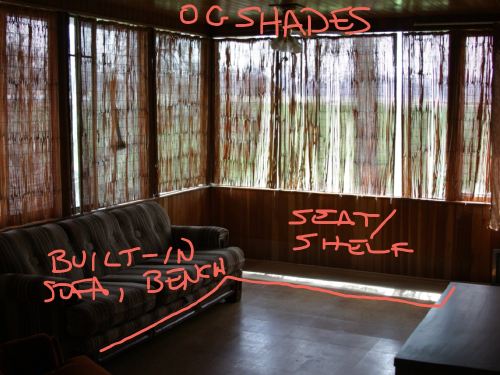 An elderly man from a nearby [sic] town, run out of money, moved in for a couple of years. Helped keep the place up, but had a hard time with the built-in sofa in the living room, so he took that out. Same with the counter by the front door: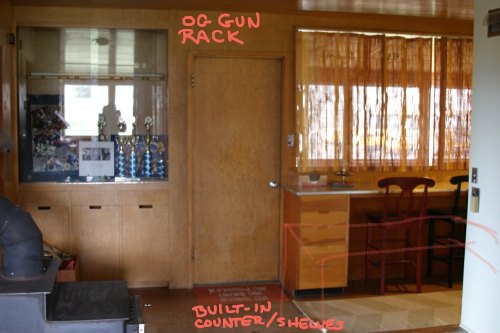 Added a woodburning stove into the hibachi nook–the oil furnace was too expensive to run–but left the hibachi: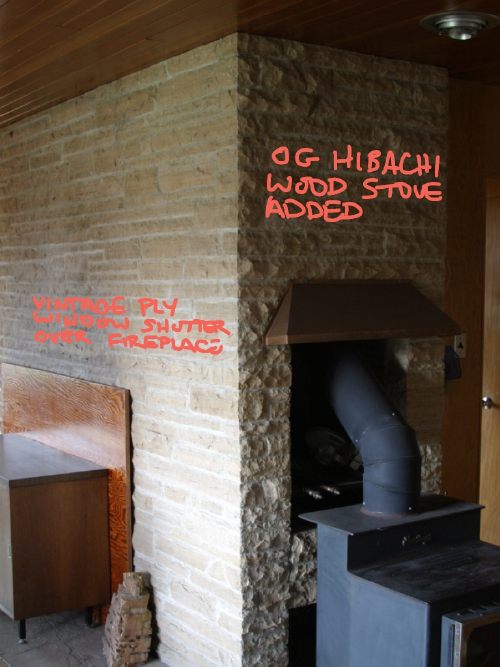 Upgraded that old platform bed: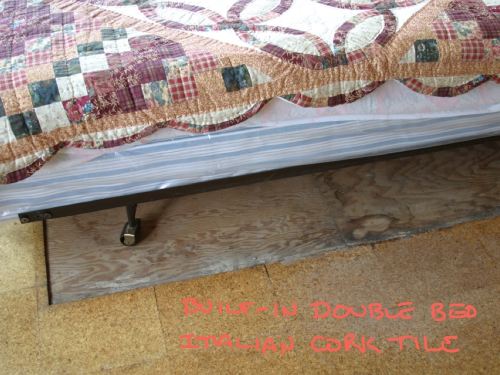 But left the built-in dressers, below the wraparound windows: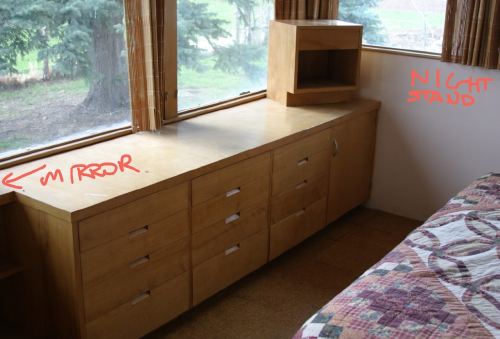 In both bedrooms. Though the grandkid needed a place to sleep when he came to visit, so one twin bed came out: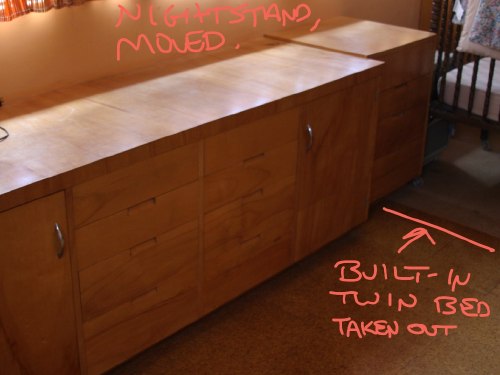 The mirror of this one: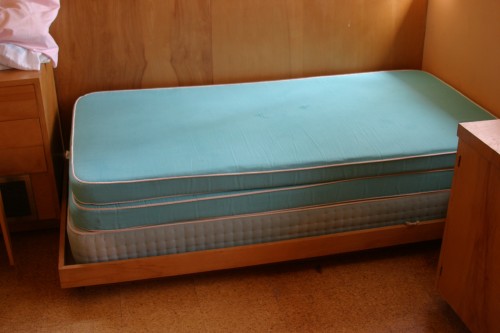 This nightstand has a heating duct in the base; it's not going anywhere: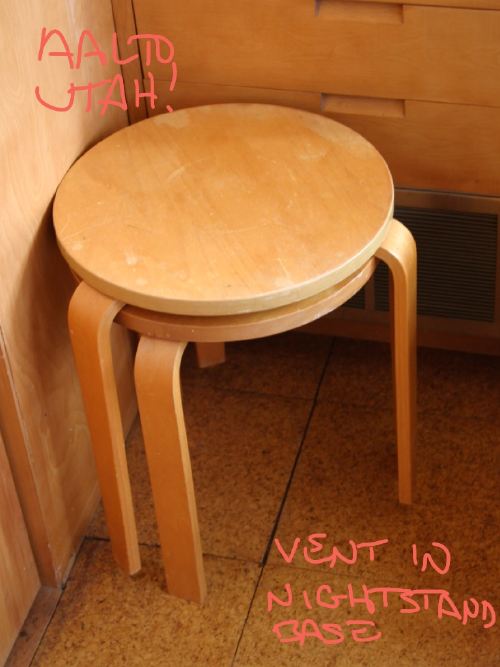 Can't tell if this stone-floored sunroom used to be an open front porch. But I could sure think of a few things I'd like to do with that vintage plywood. Like make some new built-ins: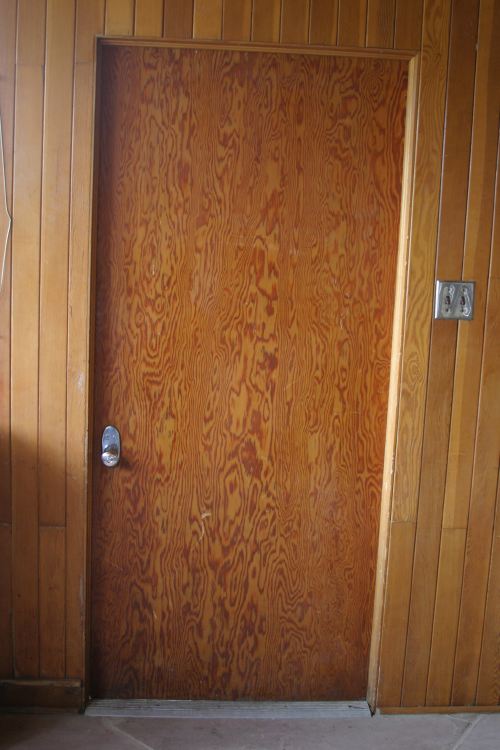 Or another one of these: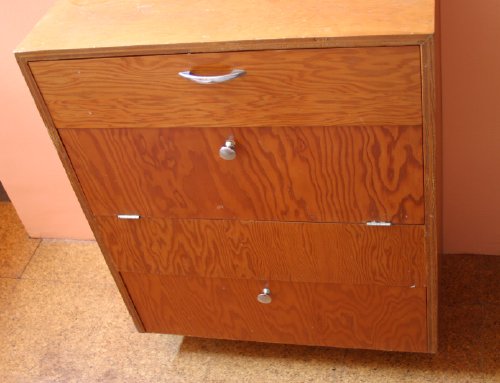 Or maybe just sacrifice a few of the plywood shutters and do both: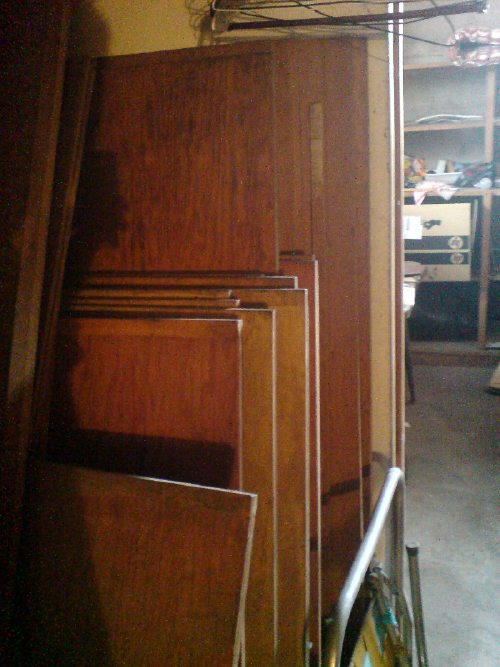 If that space was open, it'd make the front planes and voids a little more complex: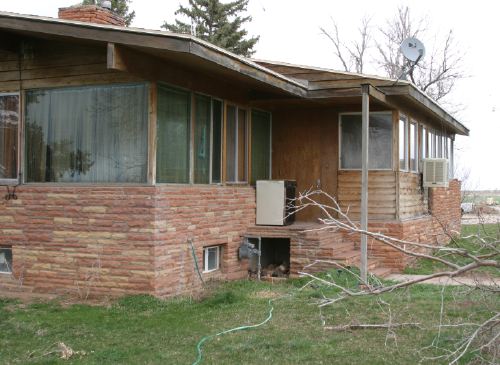 What with that single, extended horizontal eave–and that floating column?: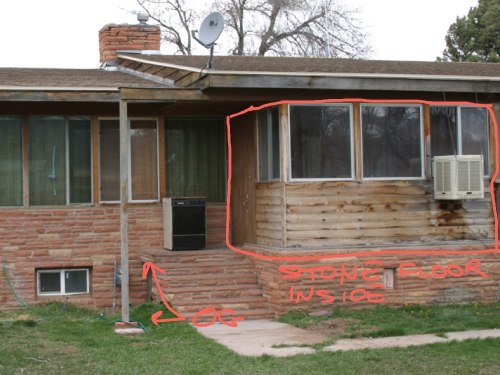 See, now that side's pretty interesting: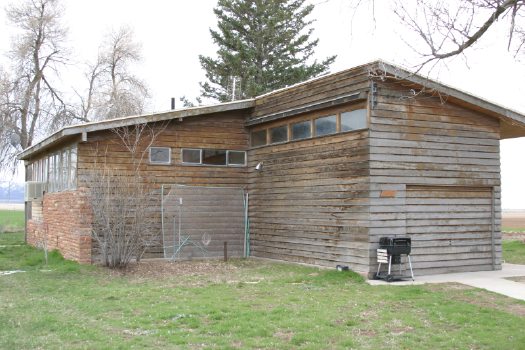 But it turns out the carport has been enclosed: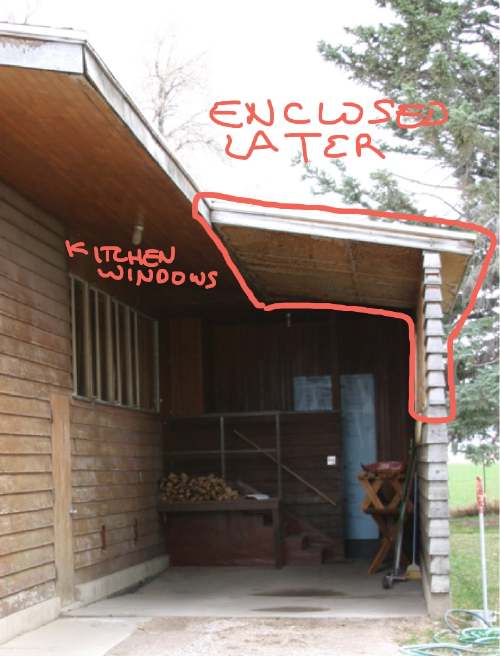 Again, without that little section, the planes on this facade become much more complex: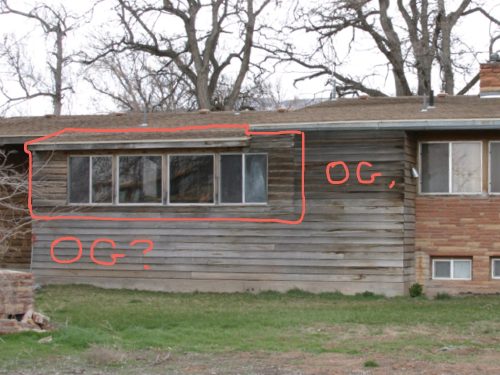 Not really sure what this table is, but maybe it's best to bring it into the garage: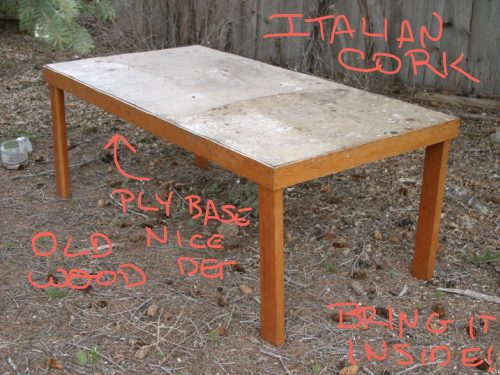 Wow, fantastic detailing on the cladding there: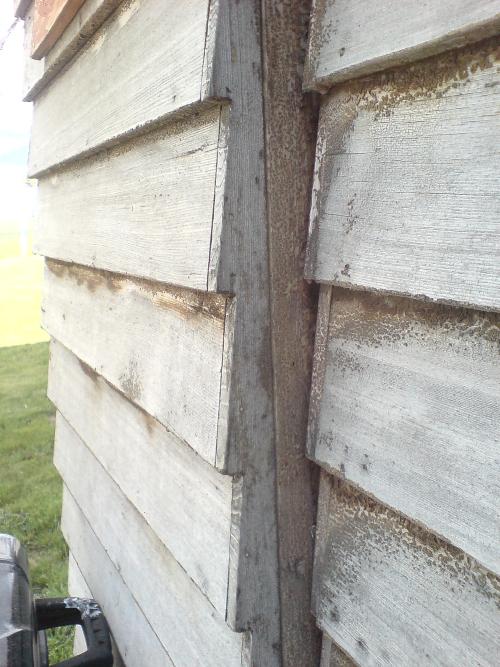 Would you look at that, there's already a couple of pieces of furniture stashed in here. Are those–?: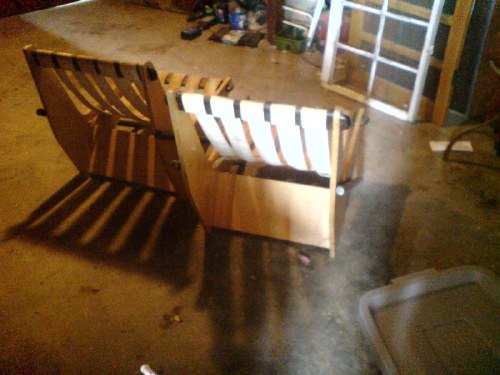 Why, yes, yes they are: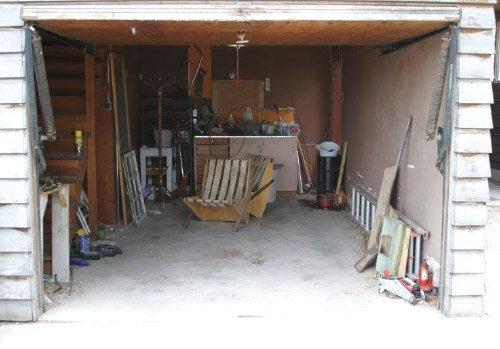 And with what looks to be rawhide straps, too. Perfect for a lodge:


It turns out there's a sheaf of documentation and correspondence, too, of the additions and alterations to the house, which appear to have been undertaken by the Beckstrands in the early 1970s, in close consultation with the architect, Richard Neutra's son Dion, after his father passed away.
Due to an unexpected funeral in my extended family, I had the chance to visit the house myself the other day. It's extraordinarily modest, and remarkably intact. If the middle of nowhere where it's located were even slightly closer to anything, I'd be sorely tempted to try and persuade the bemused owner to sell it to me on the spot.
I guess I'm lucky that's not happening. That chimney looks a little loose. Instead, like with any discovery of an ancient dwelling in the desert, I leave the artifacts right where they lie and thank the caretaker and his family. And my father-in-law, too, for the extensive time and travel required to scout this previously undocumented site.