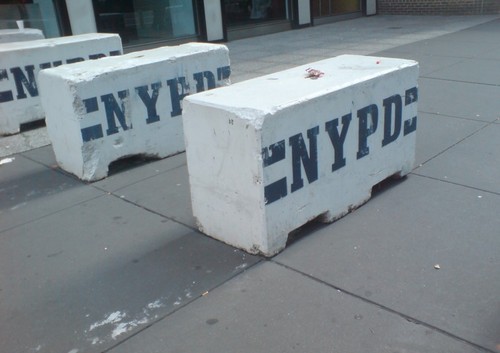 It's UN Season in New York, and the streets are filled with people enjoying the sun, and squeezing through these flat-out gorgeous NYPD barriers. Seriously, I mean, Tony Smith, Donald Judd, Richard Serra, Beverly Pepper, Anselm Kiefer, Janine Antoni, Scott Burton, Robert Gober–you see where I'm going with this? I mean, Rachel Harrison–I'd love to make a Rachel Harrison-style version of these. That would be awesome. and so much more manageable, too.
Oh, look, I was right: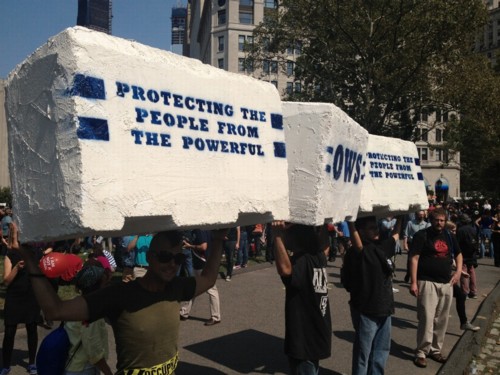 Occupy protestors on Sept. 17th in Battery Park, as covered by Bucky Turco at Animal New York
So the next thing would be a Cow Parade-style celebration across the whole city. These barriers could become a vibrant platform for artists the world over, and highly collectible, too. Munny dolls-meets-street security furniture.
I. Am. On it.