I'm really stoked to contribute a top ten list to UbuWeb this month.
When Kenny Goldsmith invited me to submit a list, I first tried to come up with some new, revealing, conceptual strategy for generating it. I thought of the top ten most viewed items, and then the ten least viewed. But then I learned that Ubu doesn't keep logs. I thought of the ten largest files, but then figured it'd just be the longest movies, and big whoop. I thought of a top ten list of top ten lists. And when I worried that I would just be mirroring some taste or trend, I thought of identifying the ten items most frequently included in other peoples' lists. Several more ideas were patiently disabused out of me, and I began running through my chance operations options.
Then I realized I'd already begun making my list, starting back in 2002, when I linked to ubu.com from my blog for the first time. Ubu at that point was still quite mysterious, and much smaller–mostly ancient and arcane concrete poetry reprints I frankly hadn't heard of. But I kept coming back. A huge collection of video and audio appeared, Kenneth Goldsmith came out from behind the curtain, seeming much older and august in my mind than he turned out to be–I imagined he was a survivor of this lost underground scene, not an explorer.
Anyway, I assembled my list from twelve years links here at greg.org, highlights from my life with UbuWeb. They're roughly chronological which has become an indispensable collaborator, not just a source of discovery and inspiration.

Aspen: the magazine in a box, complete
I'd found one copy of one issue in 1999, and it was a revelation to be able to read the entire series in 2002. It's amazing to remember how little-remembered Aspen was at that point. [Aspen: The Magazine In A Box (On The Web), Nov 2002]
On Kawara, One Million Years (1993)
This project left a deep impression on me at documenta xi in 2002. One Million Years (Future), May 2003]
Aspen 1 – "Configurations of the New World"
A series of ambitious, visionary essays from the Aspen Design Conference, 1964, which I had somehow missed, even after eight years with complete access to the magazine. [Who Knew There Was Writing Inside Those Aspen Magazines?, Apr 2010]
Aspen 5+6 – Lichtspiel, by Laszlo Moholy-Nagy
An excerpt of an abstract film made from the Bauhaus pioneer's Light Space Modulator, a machine whose reincarnations I began researching in depth. Lichtspiel and the Light Space Modulator, Jul 2010]
Alexander Calder, Le Cirque de Calder (1961)
Something changed when my blog post on the different film versions of Calder's Circus turned up on Ubu as the description text; I felt like a performer, a producer, not just the audience. [Alexander Calder's Circus film on YouTube, Jun 2006, dead video link, lol]
Nancy Perloff, "The right to be myself, as long as I live! As if I were a sound.":
Postmodernism and the Music of John Cage (2002)
Cage talked about bringing "about a situation in which there is no difference between the audience and the performers." [My So-Called Audience, Jun 2007]
Kenneth Goldsmith, Archinect Interview, 2007
Great insights from the early days of the Ubu film & video collection [UbuWeb sit-down with Archinect, Jun 2007]
Yves Klein, Conference á La Sorbonne (1959)
This limited-edition LP recording captures the giddy atmospherics of Klein's 1959 lecture on monochromes. I ended up comparing it to LIFE Magazine's evangelism for postwar art, and art's function in the broader public cultural sphere. [Say Amen, Yves Klein!, Jun 2010]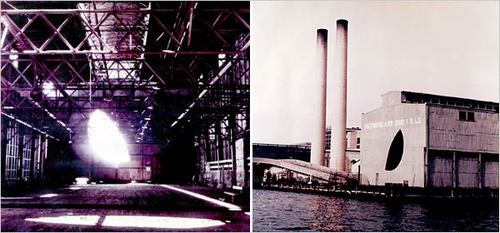 Gordon Matta-Clark: Day's End (1975)
Betty Susler films the guerrilla creation of a giant cut out in a sanitation department warehouse on the Hudson River: "I had no faith in any kind of permission." [Paperwork: Gordon Matta-Clark & Public Art, Jun 2008]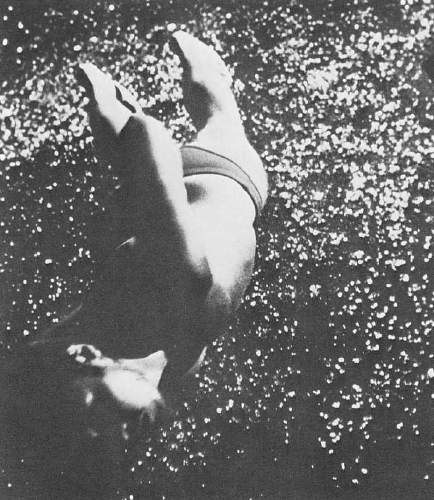 Chris Burden, The TV Commercials, 1973-77
Watching these made me wonder why artists don't put more things on TV. Also how Burden's beefcakey early imagery affected his reputation. [Starting With Chris Burden's TV ad Through The Night Softly, Jun 2009; We're All Chris Burden Now, Mar 2010]
Alex Hubbard, Bootleg film of Robert Smithson's Hotel Palenque, 1969/2004
I was really kind of put off by the Guggenheim's acquisition of Hotel Palenque as an artwork, not archival material, so I began contacting people who were involved in or had attended the lecture. Then a few months later, I actually presented Hubbard's faux-bootleg film as being from 1969 when I gave a lecture on Smithson's lecture where he gave the lecture, at the University of Utah. It took me more than a year to realize I'd been punk'd. Sorry, Utes! [Non-sensical Non-site Non-art: Smithson's Hotel Palenque, Oct 2006]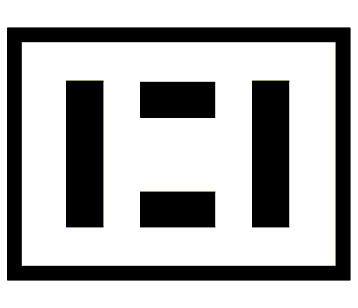 Tony Smith, The Maze (1967)
A four-piece sculpture/installation and cardboard model the artist granted permission to be reproduced in wood or steel. Everybody should have one. [The Maze, (1967/XXXX), Tony Smith, Apr 2012]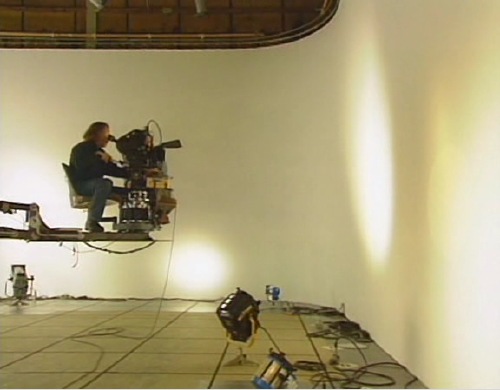 Henning Lohner, John Cage's One11 and 103, The Making Of (1992)
Seeing this documentary about composing and performing Cage's feature film made me want to reperform/remake it myself, whatever that means. Actually, I've decided it means tracking down the software Andrew Culver created for Cage, which generated the score for shooting the film. Then running it again, and shooting again. A film as performance. This is one of the cases where I feel Ubu has most directly influenced my actions, not just my consumption. [John Cage's One11, The Making Of, Now In English, Aug 2010]
Answering Machine: Labeled "Lennon, Cage, Yoko, Thanksgiving, Paik. November 24-December 6th" (1972) [mp3]
via Stephen Vitiello's Top Ten, October 2013
Vitiello's whole list is worth relistening to, but I included it on the list because it introduced me to the incredible 1972 recording from Charlotte Moorman's answering machine. [The Annotated Charlotte Moorman Answering Machine Tape, Oct 2013]
Jordan Wolfson's Top 18, June 2011
Wolfson's in the news lately, and his list holds up pretty well, too.
Yvonne Rainer, Hand Movie (1966)
From when I broke my ankle a couple of months ago and I was laid up, reading Bruce Hainley's book about Sturtevant's reperformances of Yvonne Rainer pieces, and taking solace in this mesmerizing film of a bedridden Rainer.
Bonus link:
John Cage's Diary
I didn't send this one in to the Ubu list, but I'd forgotten that Cage was childhood friends with a well-known Mormon scholar named Hugh Nibley, whose visit ended up in Diary. [Things We Were Going To Do Are Now Being Done By Others, Apr 2012]