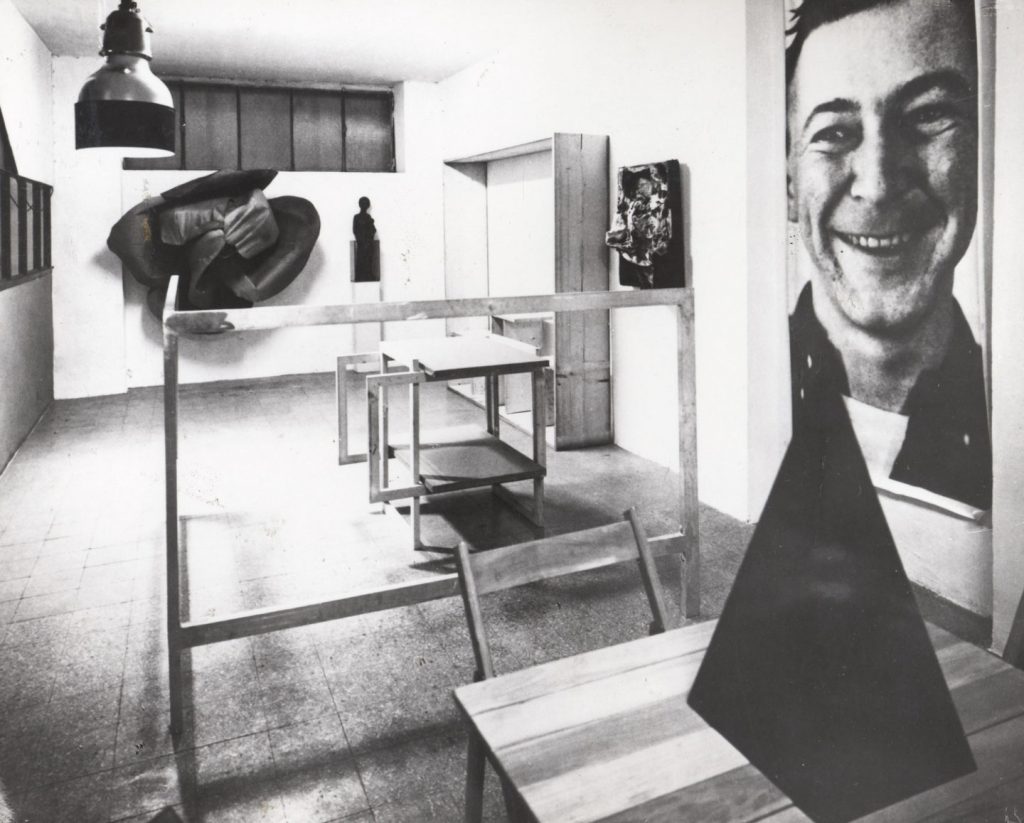 Thanks to grupaok, I'd been looking at Michelangelo Pistoletto's Minus Objects a lot when my server ran into trouble last December.
Partly because I've been long contemplating tables as a platform for paintings, and Pistoletto made a table out of paintings.
Partly because Minus Objects was Pistoletto's attempt at breaking [or "dismounting"] the capitalist system that rewarded/demanded artists produce in a recognizable style, and all he did was jump off his own market, and confuse his dealers. [Though curator Germano Celant caught on quickly, and made Minus Objects a critical foundation for his proposition of Arte Povera.] Partly because that whole concept is LMAO now that his selfie-friendly mirror paintings have roared back into vogue, anchoring art fair booths around the globe.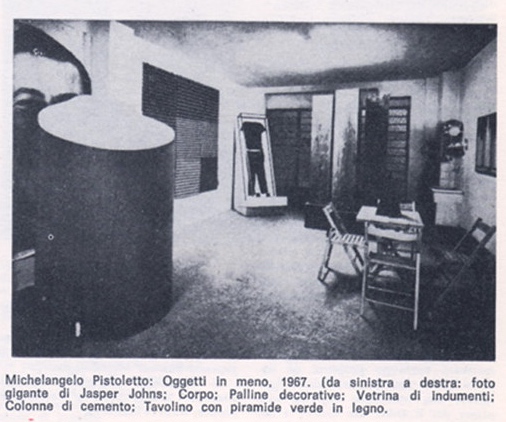 But let's face facts, it's really because of that awesome, giant, unmounted photo of a slightly demonic Jasper Johns.
It looks very different from our post-Struffsky vantage point, but I'd imagine this object was especially problematic for the art context of its day. Just as tables & chairs and cardboard teetered on the functional and material boundaries around art, respectively, this headshot was thwarting the idea that it was just information.
In a conversation with Celant in 2014 [5:00], on the occasion of Luhring Augustine's capacious restaging of the Minus Objects show in Bushwick, Pistoletto sounded very interested in the space between art and life:
I decided to be directly transforming a feeling or an idea into an object. Being in that condition, the dream of the night became part of the daily life. Because I was living in the studio, in that place, and the work became part of my life. It was like a living activity.

Burnt Rose, 1965, image: luhringaugustine.com

And I had a dream that I was looking around for cardboard, and was cutting cardboard, it was like a recipe to make a rose, that I had in my dream. And getting up in the morning I decided to realize this recipe that I was dreaming in the night. I find the cardboard in my studio, and I did exactly what was the dream, and the work was done.

At the end of the dream I was giving the fire to the center of the rose, and I did it.
Very Johns & Rauschenberg both. Anyway, as he later explained [46:00], the photo of Johns came about in a similar way:
Because I was living the occasion of the moment, and getting up in the morning, the mail arrived. There was an envelope, and inside a catalogue of Jasper Johns, a square catalogue with Jasper Johns, he was smiling. In the morning, I see this face smiling to me, and I say, "OK, I will blow up it."…I thought this the morning The Smile arrived.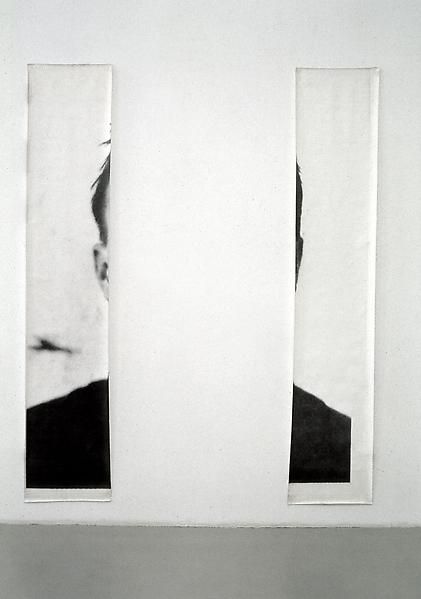 The installation photos show the single, giant photo.  And I always thought the cutout version, with The Ears of Jasper Johns came later. But Pistoletto says his idea was to make a 2×2 meter photo of The Smile, and that his printer only had meter-wide paper. The two sections are listed as each 80 cm wide. Everything's 250cm tall. So there are some rounding issues, maybe, and the single pic is listed as 125 cm wide. Whether there was cropping or reprinting or both, I don't know.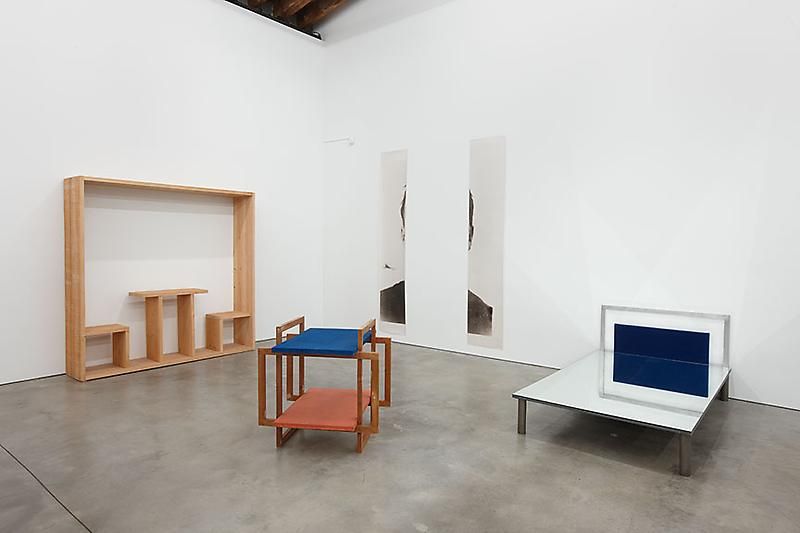 In any case, I was taken with the idea of tracking down the original photo–I assume it's in the square catalogue for the 1964 Whitehall Gallery show–and making a giant Smiling Johns myself. But I guess sometimes it's good to wait? Because in the mean time, the press around the show at The Broad helped surface this photo of Johns: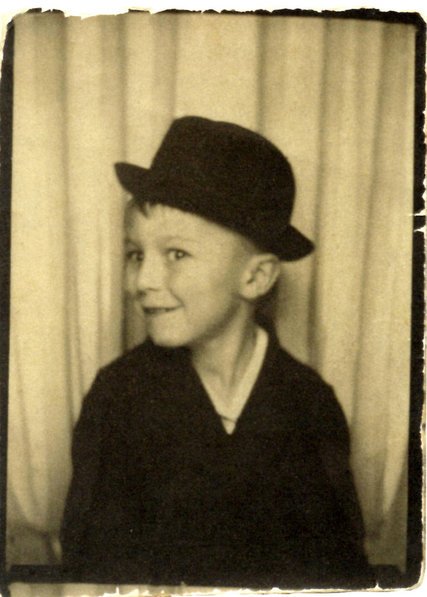 And oh my gosh, now I want to make 2-meter wide versions of this in an edition of a million and hang them everywhere on earth.
Previously, slightly related:
How to make a giant, Steichen-style photomural
How to make an Ansel Adams photomural/folding screen