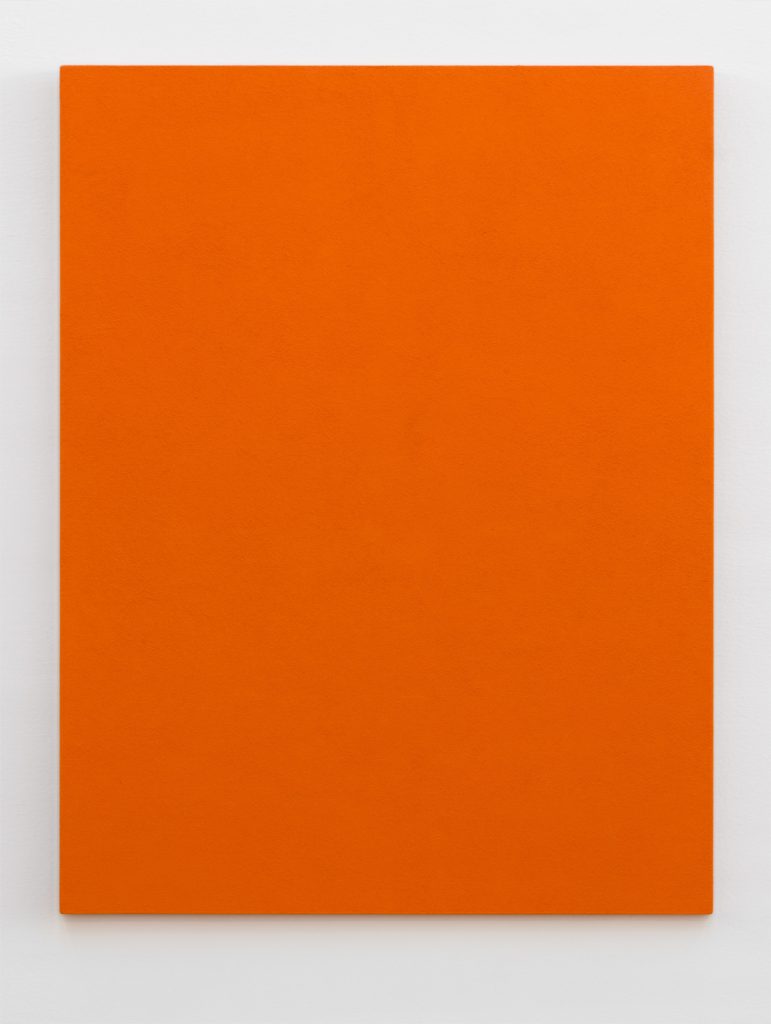 In 1995 SUPERFLEX, they write, "was invited to participate in a painting exhibition (Painting after Painting), although they had never shown any interest in this medium. Fascinated with the International Klein Blue (IKB) they worked with several specialists in painting methods. No one knew how to copy Klein's method of fixing the pigment to the surface of the painting, so SUPERFLEX went ahead with their own attempt, resulting in an orange painting entitled SUPERFLEX on Canvas."
Which is relevant because the vaunted patent Klein was awarded for IKB related not to the color, or the pigment itself, but to the binding of the medium to the pigment. [Also it was not really a patent, so much as a registration, and it never had any applicability outside France. What matters now is trademark, and the Klein estate'll getcha.]
The polyvinyl acetate that paint store chemist Edouard Adam paired with Ultramarine Blue pigment to create IKB is called Rhodopas M60A, and is sold by Adam Montmartre, the family's fourth-generation paint shop, as Médium Adam 25.
All of which SUPERFLEX probably figured out by 2013, because that's the date on the SUPERFLEX on Canvas, now happily available in an edition of 3, in "Whatever Works," their career-spanning show at 1301PE, their longtime Los Angeles gallery.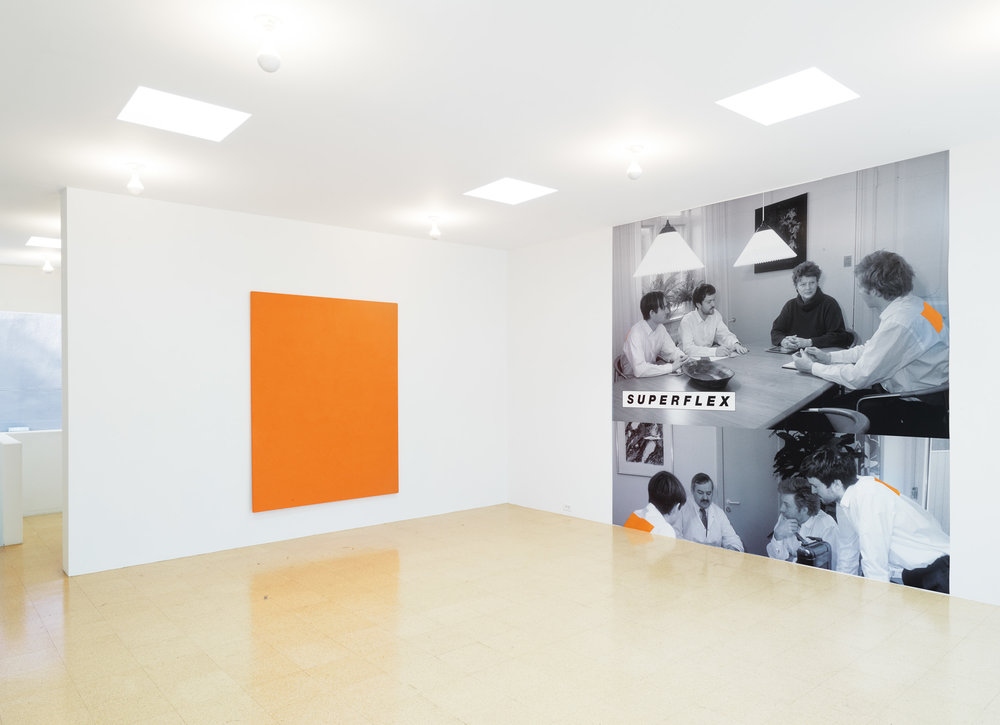 I heartily support their sustained or renewed interest in the medium.
SUPERFLEX: Whatever Works, 19 Jan – 3 Mar 2018 [1301pe]
SUPERFLEX on Canvas, 1995 [superflex.net]
Previously, related:
SUPERFLEX's Hospial Equipment: Context is Everything
I Copy Therefore I Am SUPERFLEX
Faux Sol Mio: SUPERFLEX/ FREE SOL LEWITT
International Jarman Blue