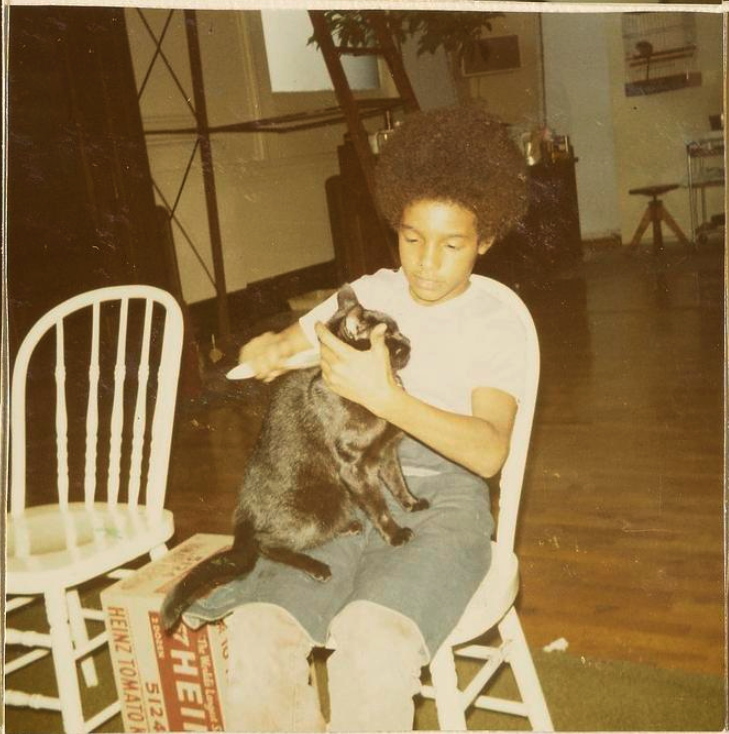 Hi, are you or do you know Hicri, the 10 year-old or so kid in the picture brushing Jasper Johns' cat? With the grape-eating monkey in a cage behind you? If so, I'd love to hear your story.
This was October 1971, Johns had his studio at The Bank, as it was called, a sprawling 1912 building at 225 East Houston St, on the corner of Essex. Artist/writer Suzi Gablik took these photos and captioned them in her scrapbook as Hicri & Jap. Gablik's scrapbooks are now in the Archives of American Art.
It's possible Hicri'd hang out there while his mother or some other family members worked for Johns; there's a snapshot of Hicri in Johns' kitchen corner, surrounded by the preparations for a meal or a party. There's a photo of Hicri helping Jap carry stuff to a cab, and it's labeled "Off to St. Maartens."
Some folks at the AAA had wondered what Johns' cat's name was, and I thought Hicri might know. He'd probably be 57-58 by now. (Hicri, that is, not the cat.) Me, I just wonder what it was like hanging around the studio back then; it seems unimaginable, but probably memorable. So Hicri, HMU.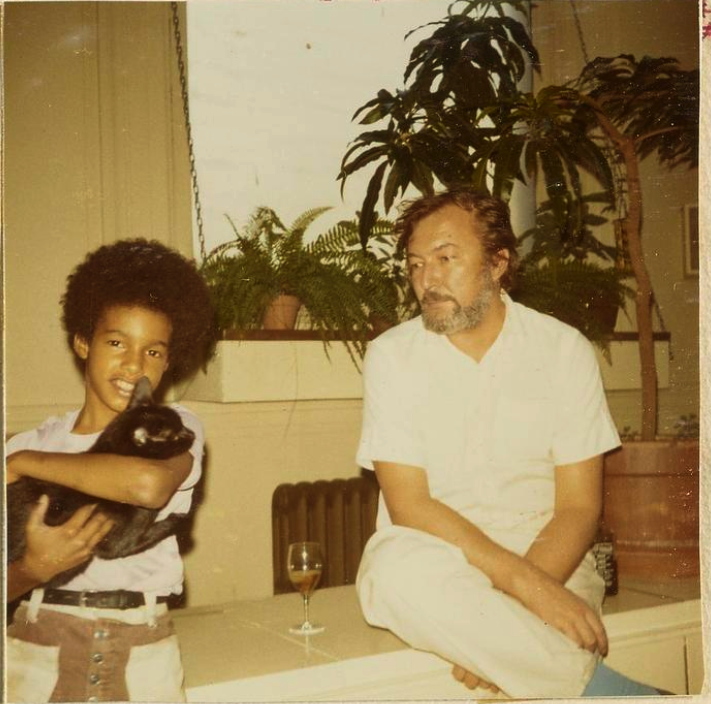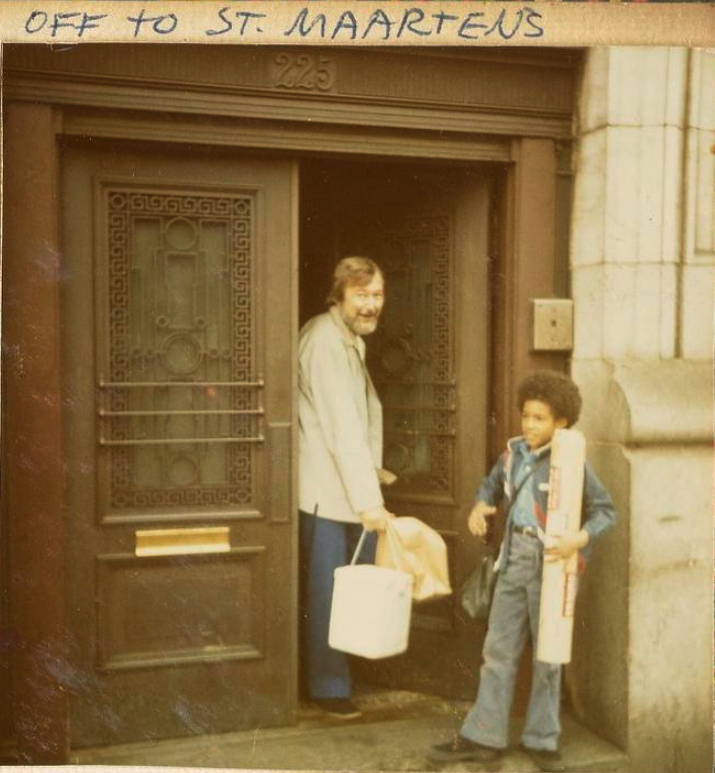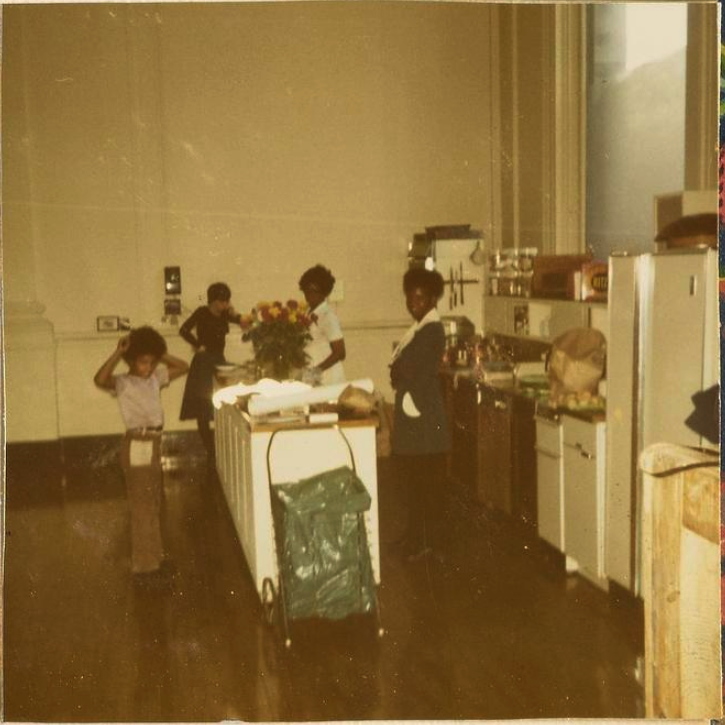 UPDATE? Have you seen me? On May 2, 1970 photographer Jan van Raay covered a protest at MoMA by the Black Emergency Cultural Coalition. Among the marchers was the  son of the artist Tom Lloyd, who helped organize BECC. Van Raay captured young Lloyd at least three times: twice with a (presumably) toy rifle, and once with a sign demanding the museum open a Martin Luther King wing.
Is that Hicri? I'm leaning toward no, even though there's plenty of growing for a 10yo to do in a year and  a half. Information on Lloyd's work is alarmingly scarce, though he talked on WNYC about a 1968 Studio Museum show, and  there are papers for the Store-Front Museum he founded and ran in Jamaica, Queens. So whether they're a he or a they, the kids in these photos had a front row seat to New York art history in the making. Actually, no, they weren't watching it; they were in it.
2020 UPDATE: It occurred to me to check the chronology in Johns' catalogue raisonée, and lo, a 1973 photo from the terrace of Johns' house in St Martin includes a slightly older Hickri Hasson in a coat and tie. A quick google search shows Hicri Hasson died in 1996 at the age of 35.