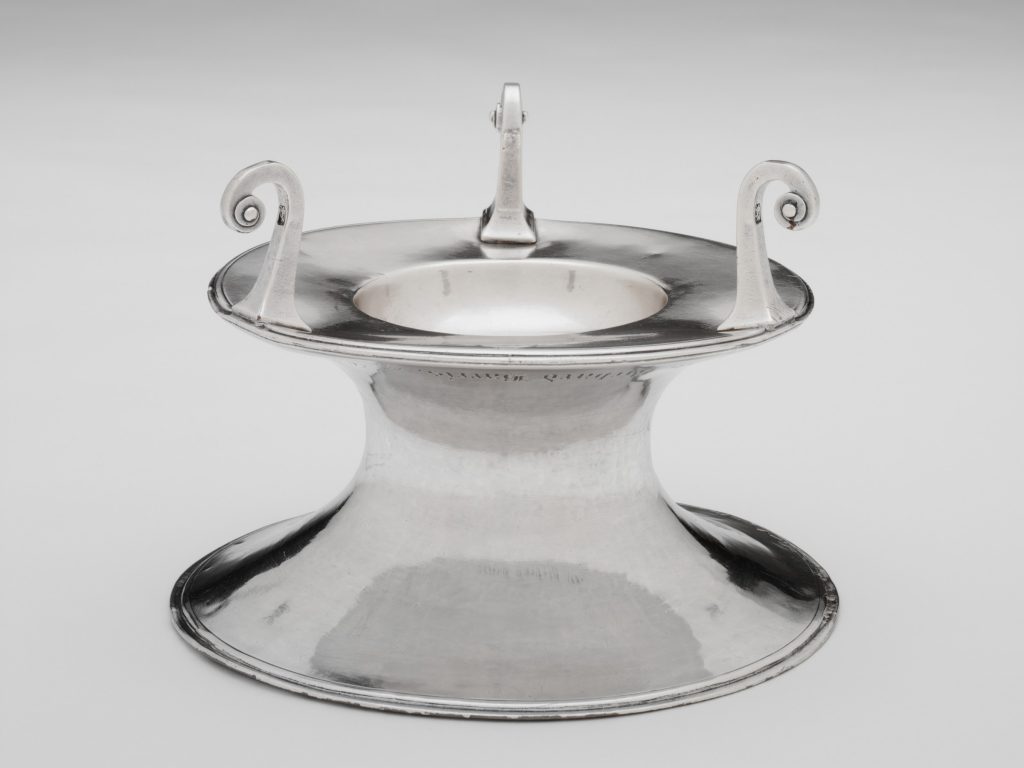 Jace Clayton (H '97), who performs as DJ Rupture, was an artist in residence at Harvard Art Museums, where he currently has an exhibition, sound installation, and performance, Jace Clayon, The Great Salt. The show is up through February 4th.
The Great Salt is an historic colonial silver salt receptacle, the oldest piece of silver Harvard owns, came to Boston with Elizabeth Harris Glover, whose husband died while crossing the Atlantic in 1639 [which was also the year the first enslaved Africans arrived in North America]. She would go on to marry the first president of Harvard, and her brother left it to the school, where it was used in the inauguration ceremonies of Harvard's presidents through the 20th century. [After some point I guess they stopped it? Is this one more thing Larry Summers screwed up?]
40 synthesizer modules in the gallery are programmed to respond to visitors playing three marimbulas, Caribbean/African thumb pianos. On December 6, 2018, Clayton performed his three-part composition, "Salt Wood Salt Wire Salt Salt" with the new music group Bent Duo.
Listening With Jace Clayton [harvardartmuseums.org via bomb]
Performance–Jace Clayton, "Salt Wood Salt Wire Salt Salt" [vimeo]