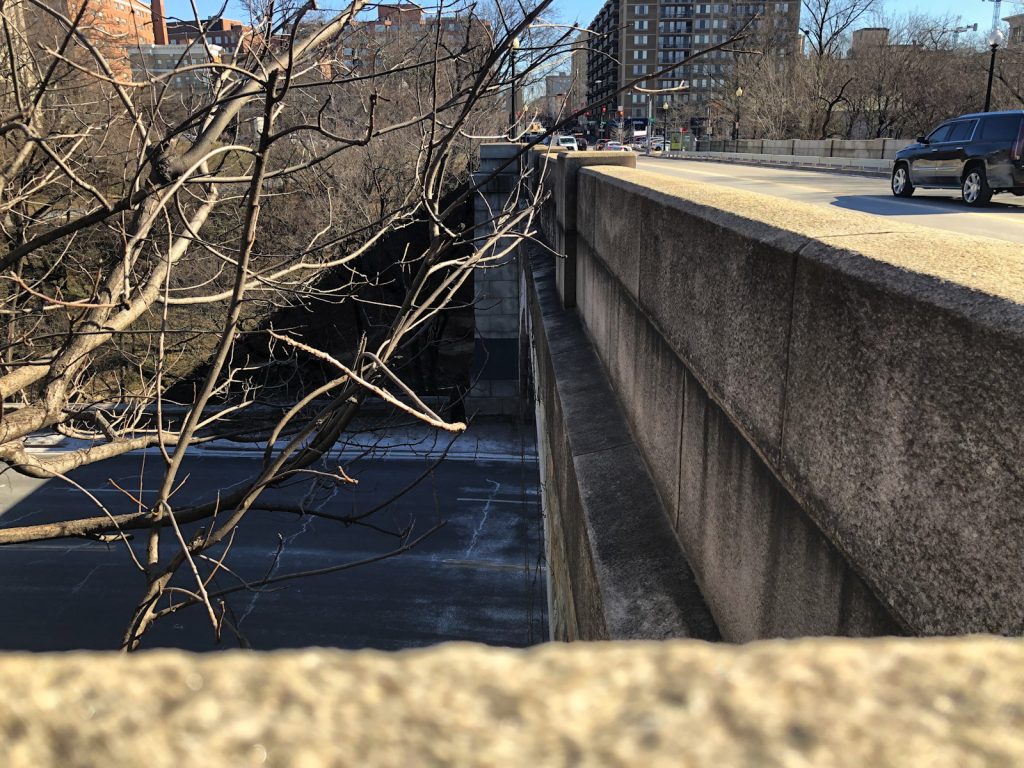 Again with the buffing, I am not a fan. But I'm also not going to pretend it doesn't exist.
The 2e Légion des Volontaires Étrangers de Lauzun, comprised of foreign mercenaries led by the duc du Lauzun, was part of the Compte du Rochambeau's expeditionary force to aid the colonists in the American Revolution. They marched from New England to Yorktown, Virginia, where they played a pivotal role in the American victory.
On their way, the Légion du Lauzun crossed the Potomac just east of Georgetown. Washington, DC did not,  obviously, exist yet. In 2004, following its renovation, the P Street Bridge connecting Georgetown to Dupont Circle was renamed Lauzun's Legion Bridge.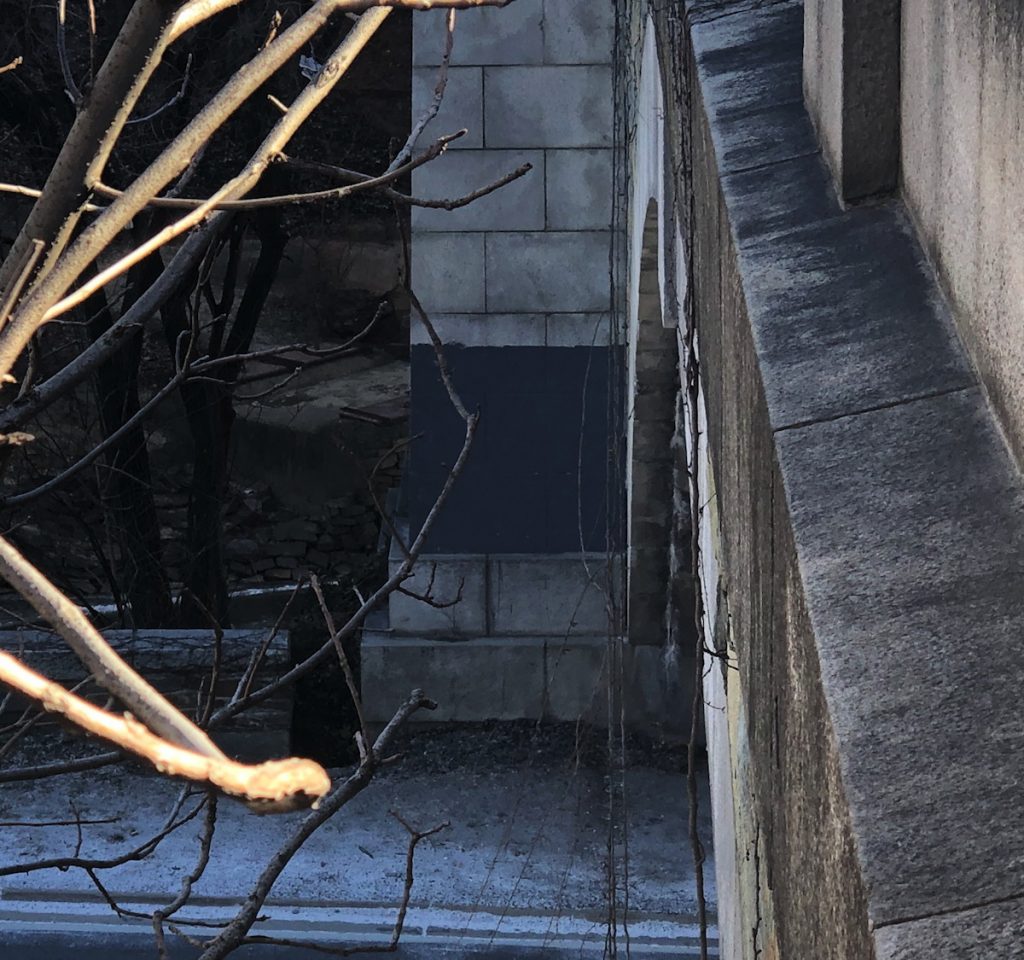 This nearly perfect square monochrome painting is installed on the east pier of the bridge, at traffic level for the Rock Creek Parkway. Except for fleeting views from passing cars, where its deep grey surface and uncommonly crisp geometric form positively pop off the stone support, it is best seen from the bike and jogging path on the west side.
I'm guessing. It was butt cold on top of this bridge today, and that is as far as I was gonna go.
SPRING-LIKE RESPITE UPDATE: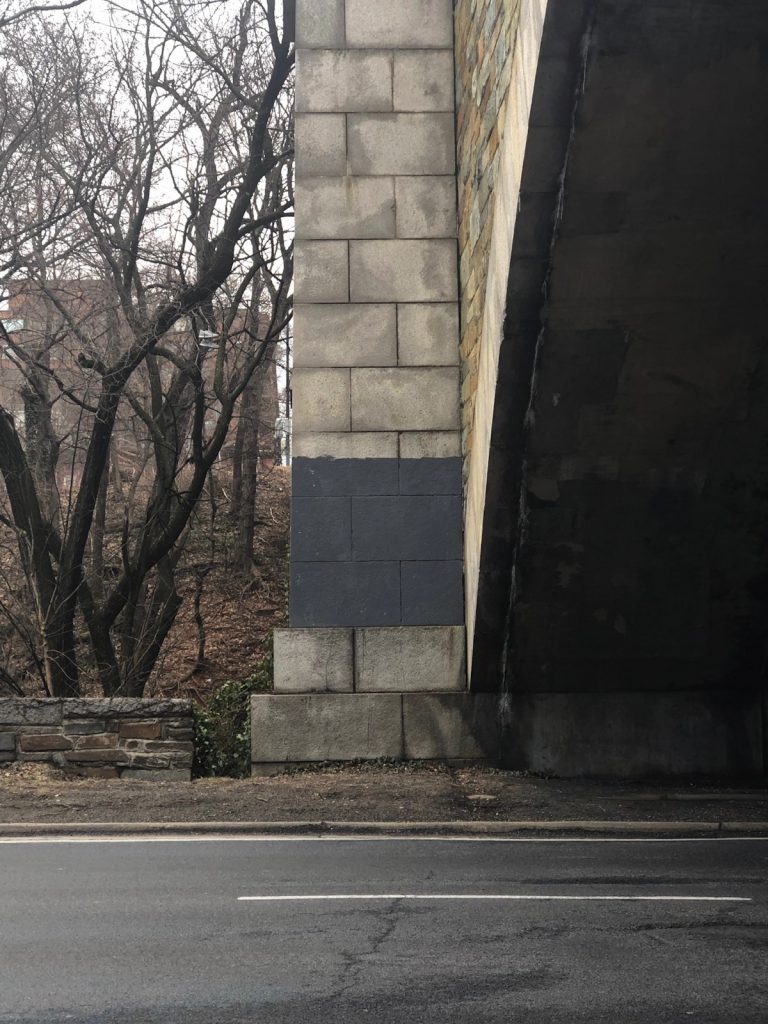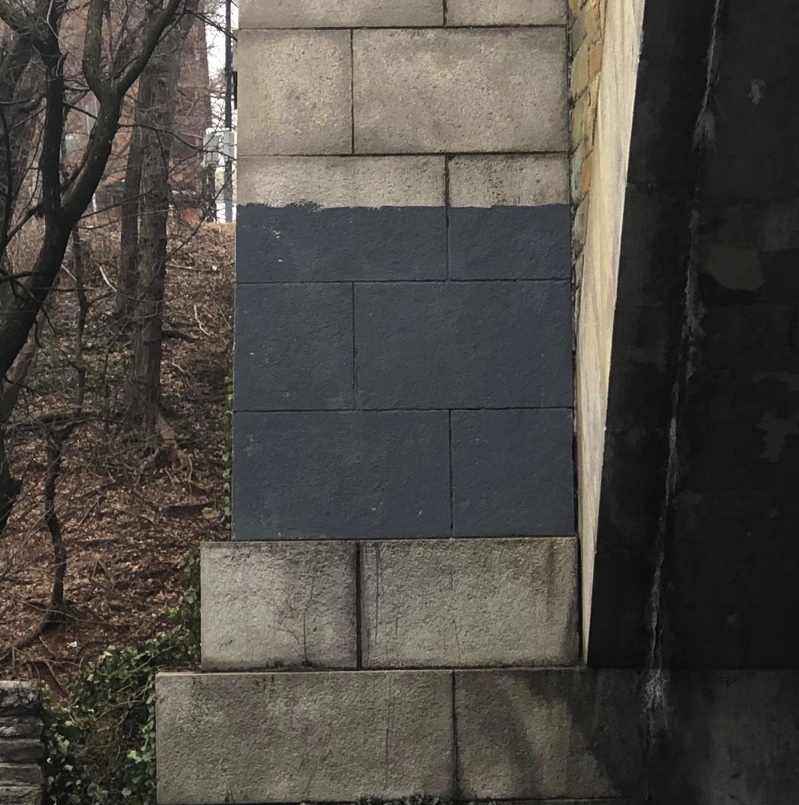 It's very matte.
Previously, related:
Untitled (Palermo South Park)
UntitledICE