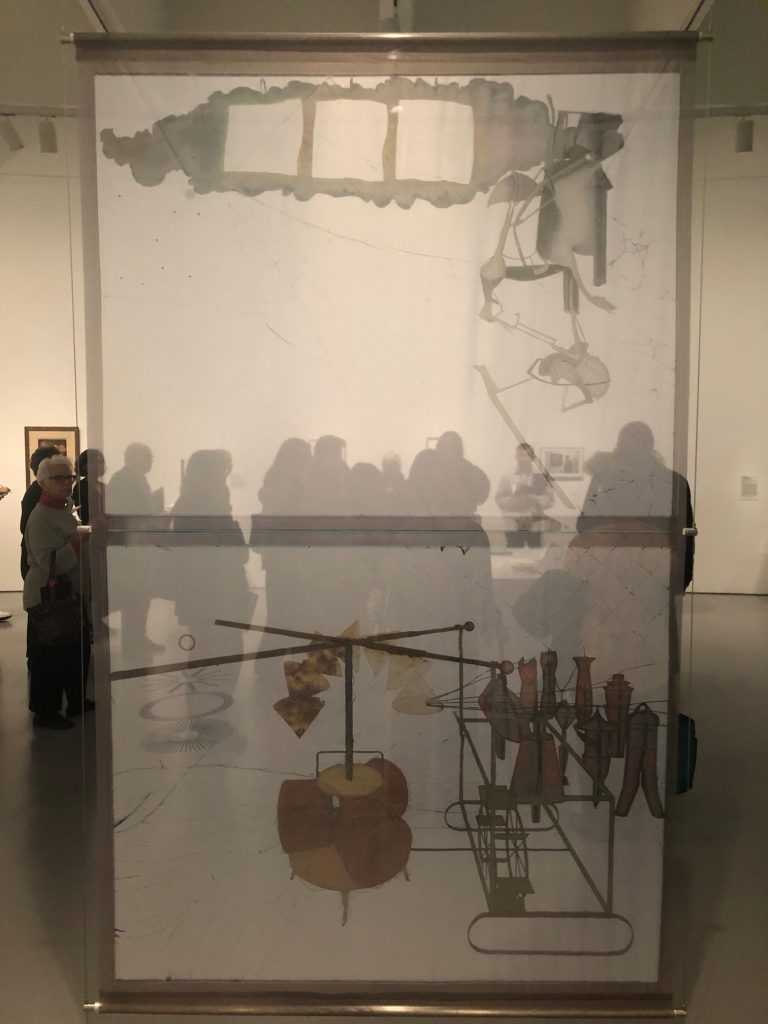 When Pontus Hulten , and then Richard Hamilton wanted to show Marcel Duchamp's Large Glass but couldn't, they made full-size replicas (actually Ulf Linde and Per Olof Ulfvedt made Hulten's, based on photographs), which the artist eventually showed up and signed, "Certifié pour copie / conforme / Marcel Duchamp."
And now those copies don't travel, either. And there are other copies, but they're non-conforme, I guess. So when the Hirshhorn Museum wanted to show the Large Glass in the context of related works from a large promised gift from Barbara and Aaron Levine, they faced a challenge.
Which was solved by an exhibition designer, who suggested printing a photo of the work at scale, and suspending it in the gallery. Acetate didn't work. A free-floating polyester scrim didn't work. But a scrim held taut with discrete cables and clamps worked just great. Evelyn Hankins, who curated the show, as well as the Hirshhorn's recent Bob Irwin retrospective, which sent a giant, site-specific, taut scrim wall through the gallery, could only laugh.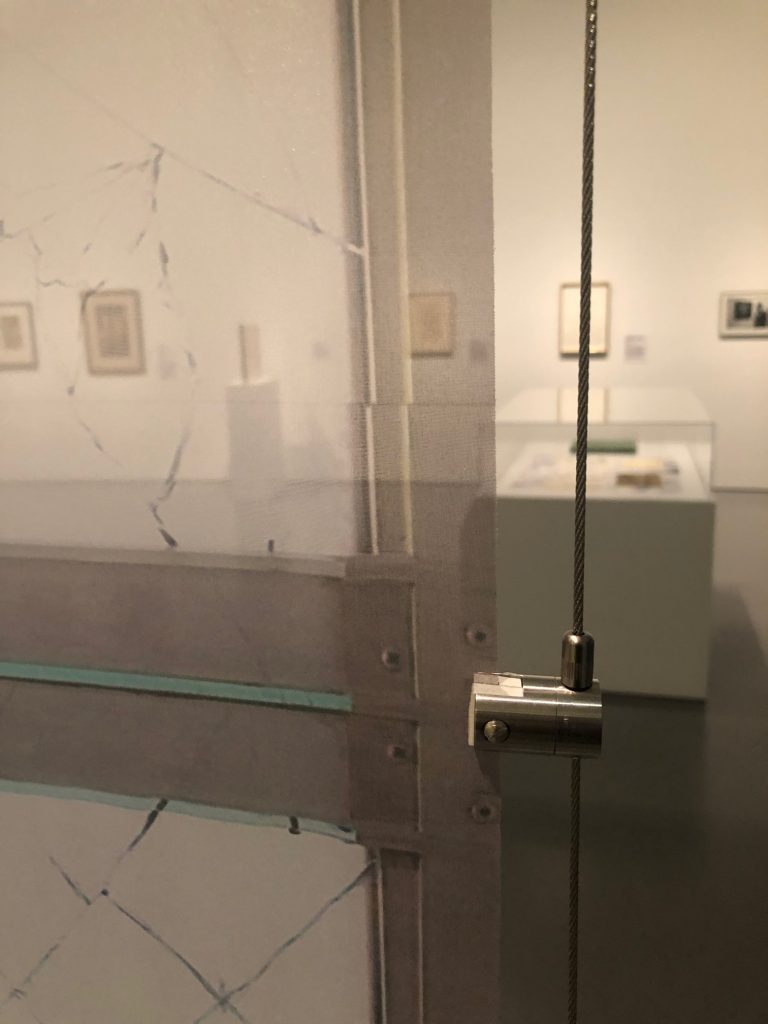 I love it, so much that I want it. Unfortunately, the Association Marcel Duchamp does not want me to have it. Or anyone, for that matter. The Association, run by Duchamp's (step-)grandchildren approved the Hirshhorn's production of a banner (not a replica, and not, it turns out, full-size, but a couple of inches smaller) from the Philadelphia Museum's (two-part, not entirely aligned) photodocumentation of the work, if they get it when the show's over. The Hirshhorn, which will soon house one of the world's major collections of minor Duchamps, prefers to be on good terms with the Duchamp estate rather than let me run out of the museum with the banner under my coat. Go figure.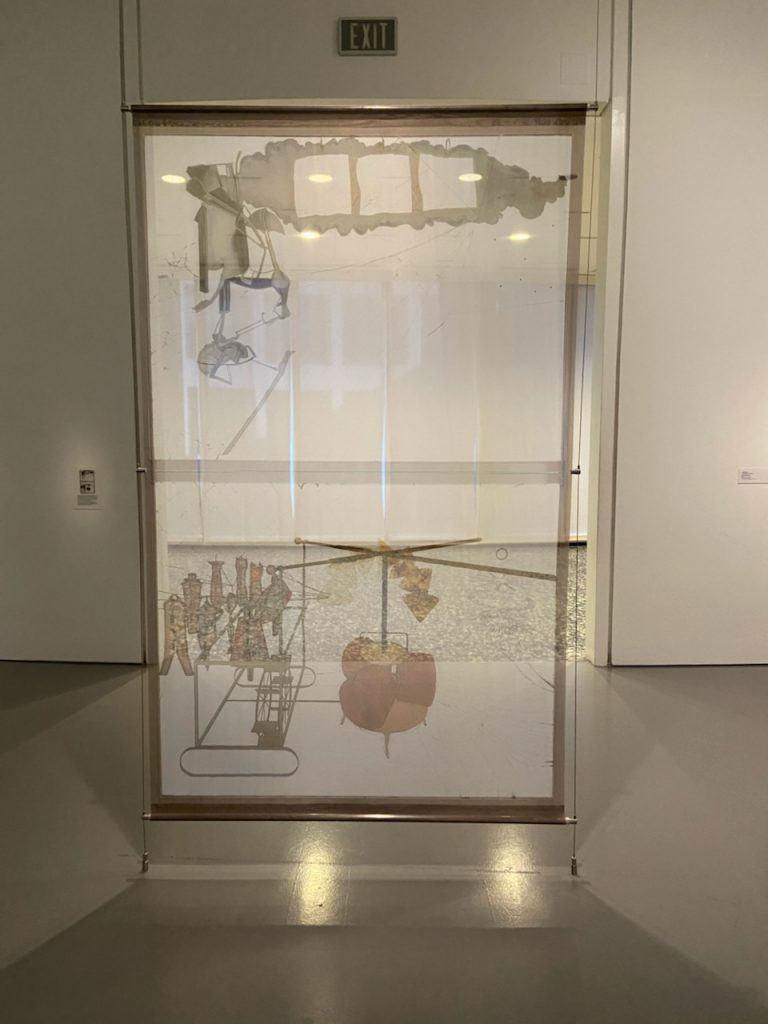 Previously, related: After he interviewed Duchamp for the BBC Hamilton took home the full-scale transparency of the Large Glass they'd made. Later he not only made a replica of the Large Glass; he made a full-scale diagram edition of it, which is my favorite Large Glass replica of all. The Philadelphia Museum published a poster edition of it, and also, I just learned, a shower curtain, which is somehow a gift shop item but also in the collection. Putting the appropriate in appropriation since [checks notes to see when, exactly, the more uptight grandchildren took over the Association].
Through The Large Glass: Richard Hamilton's Reframing of Marcel Duchamp, by Bryony Bery [tate.org.uk]