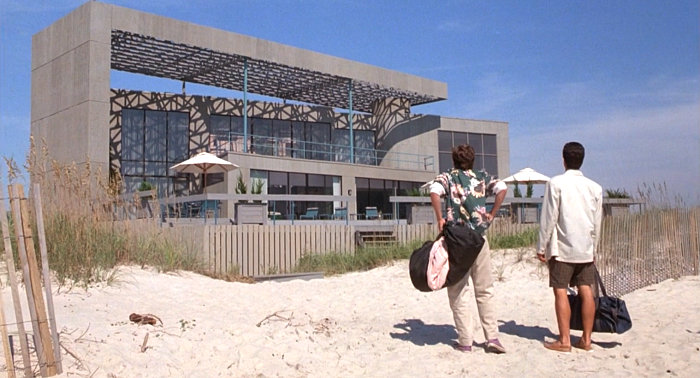 I confess I have never seen Weekend at Bernie's 1 OR 2, but I knew the general concept from the trailer. What I did not know was that it was supposed to be based in a fictional Hampton called Hamptons Island.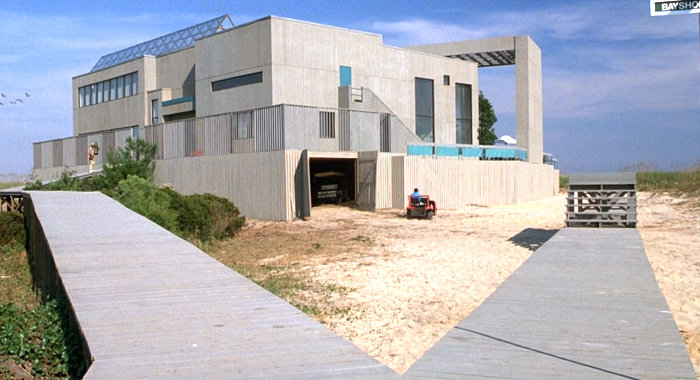 And that the beach house of Bernie Lomax, the corrupt insurance CEO of the title, was actually built for the shoot in North Carolina, near a state park on Bald Head Island, a golf cart-based village south of Wilmington, and that it was torn down after production ended.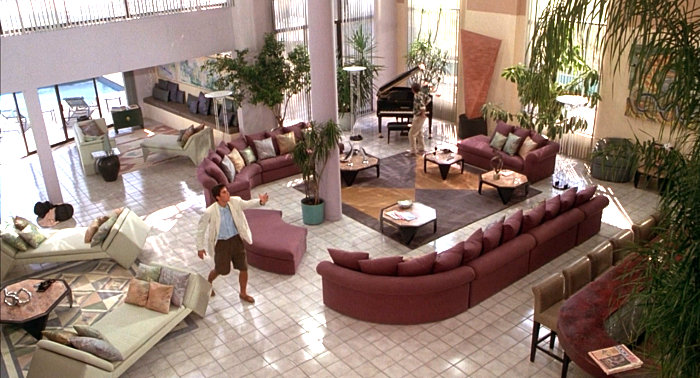 And if the commenter at retro styleblog Mirror80 is to be believed, Bernie Lomax's house was DESIGNED FOR THE FILM BY GWATHMEY SIEGEL.
Which would make it the greatest Hamptons-related pop-up architecture since Calvin Klein's full-scale plywood beach house maquettes. [Yes, technically, Bernie's came before Calvin's. But NOT before Calvin's Gwathmey. (Didn't Gwathmey do Calvin's old barn house?]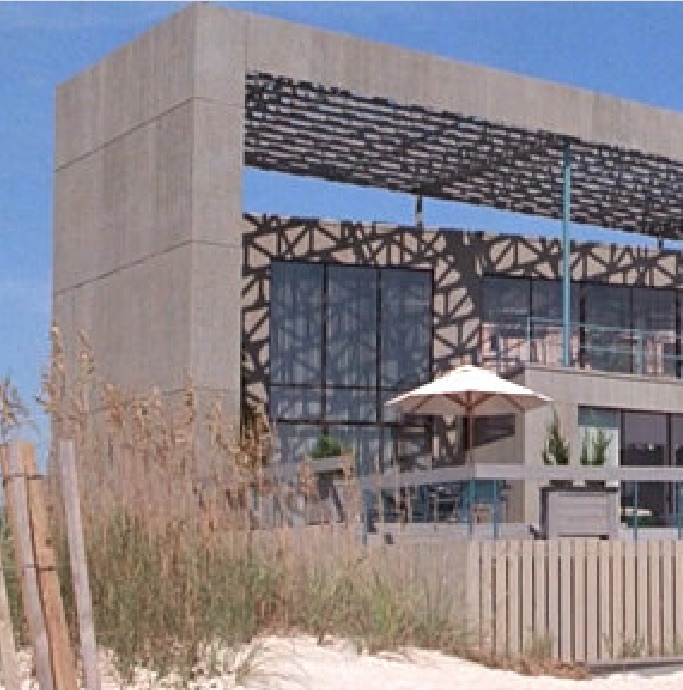 Now that I mention it, the freestanding wall holding up that giant brise-soleil (does this have a name?) on Bernie's house does look like it's made of 4×8 plywood sheets. I'd be surprised if the house was much more complete than an actual set. How did this making of story not get told before now?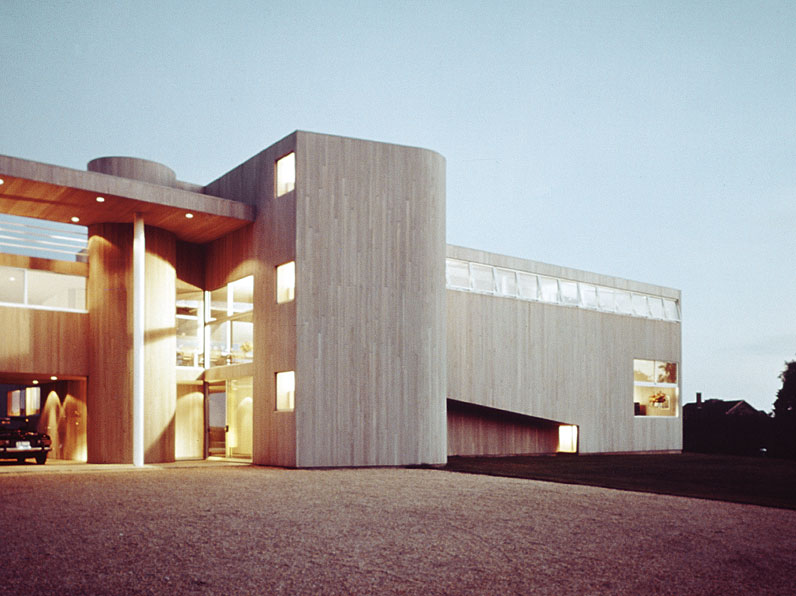 Commenter Evan says Bernie's house was based on the 1970-2 Cogan House (above), but there are similarities as well to the François de Menil House (1979) (below), both in East Hampton. The de Menil house is now owned, of course, by Larry Gagosian.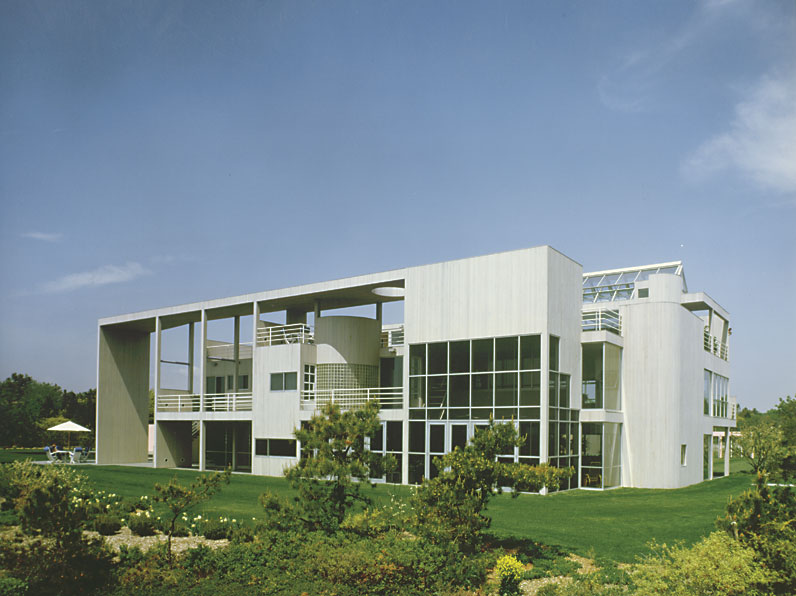 I've scanned the production credits and cannot find any obvious explanation for Gwathmey-Siegel's involvement. [There are other puzzles in the movie's production design, which were the impetus for discovering the architecture, that will be addressed later.] One seemingly clear inspo, though, is Oliver Stone's Wall Street, which came out two years before. The crooked villain in that film, Gordon Gekko, also famously lived in an oceanfront Gwathmey-Siegel house in the Hamptons. The location for that was the Steel House II (1968) in Bridgehampton, which by then had been significantly remodeled.
At first I thought Wall Street might have put a chill on the Gwathmey villain's lair location scouting business, but it's more likely that building a temporary Gwathmey set in North Carolina was still cheaper than shooting an entire film in the Hamptons.
[MORNING AFTER UPDATE: OK, I have seen scrubbed through the movie which is–and I cannot emphasize this enough–wacked out garbage from beginning to end. The house has basically the one finished interior space. There is a two-second shot of a Roy Lichtenstein painting which has nothing to do with anything else, artistically or spatially. And Lichtenstein is thanked in the credits. (This was the original hook for even thinking about this movie, btw.) If Gwathmey Siegel were actually involved in this, it has to be because someone on the production's cousin worked there one summer. Nevertheless, I've put out some queries.]
Weekend at Bernie's Beach House [Mirror80]
Gwathmey Siegel Kaufman [gwathmey-siegel.com]
previously, related: Calvin Klein's House For A Single Man