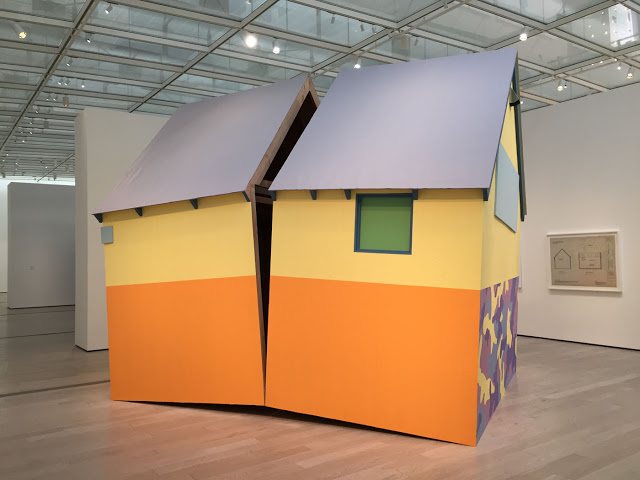 It was a long time and a world ago that the editors of Art in America asked if I'd write something about the art world of the 2000s. I choose not to think that means I've reached some "back in my day," bracket, but I did end up writing about things I'd seen with my own eyes. In the 20+ years since first visiting The Project, and in the decade+ since it closed, I've thought very regularly about the shows and artists I saw there, and not just because so many of them continue to make great work. There are many who don't make–or at least don't show–art as much now, and I think about them, too.
One artist whose work I think a lot about is Daniel J. Martinez's, which I saw (and wore) first at the 1993 Whitney Biennial. We tried for ages, so far unsuccessfully, to find images of his sculpture The House America Built, a Matta-Clarked replica of the Unabomber/Thoreau cabin, with its original c.2004-05 colors from that year's Martha Stewart Paint Collection.
If you're sleeping on that, or other archival material, ephemera, or images from The Project and its successors and relateds, HMU. Inquiring bloggers want to know the palettes.
How a Small Poet-Run Gallery in Harlem Set the Stage for Today's Art World [art in america]