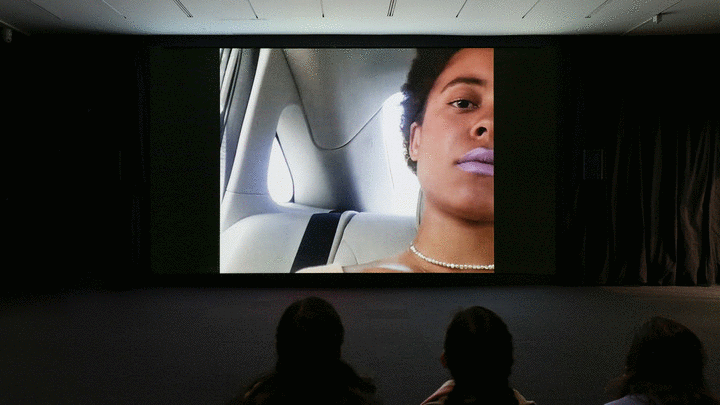 Join me and 13 other museums and museum-like private collections in embedding Arthur Jafa's incredible "Love is the Message; the Message is Death" [2016, ed. 13+2 AP] on my front page for the next day or so.
"I am thrilled for the opportunity, finally, to have as many people as possible see 'Love is the Message, The Message is Death,'" Jafa said.
Close t0 100K views so far, 300 simultaneous viewers at a time. Masks off and huddle up, let's get this data to spike. Not that we can watch, collect, or curate our way out of this mess we're in.
#DeathIsLoveIs
[Previously linked to: https://www.ustream.tv/embed/4222323]
The conversation in the second roundtable organized by sunhaus.us has barely started, and already the fact that most everyone saw the work first on a bootleg, and then marking the change between the first viewing and this moment, and the fear that exists now, is very important.
now 35min in, they're talking about how this video was originally going to end up on the internet before it was pulled into the art world, and now here it is.
Everyone's good, but Simone White is amazing, flat out.