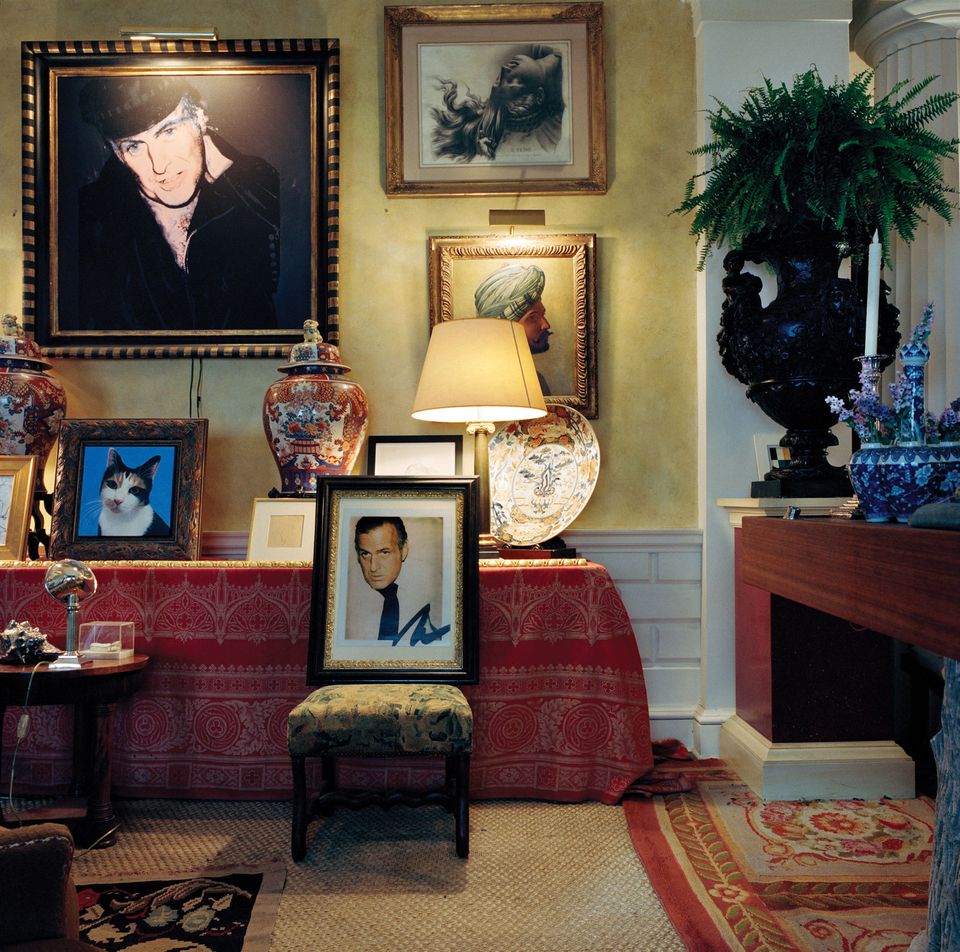 In 1973 John Richardson had his portrait as a middle-aged leather daddy painted by Andy Warhol. Warhol also photographed Richardson as a middle-aged Upper East Side art daddy. Both portraits were displayed prominently in Richardson's loft on lower Fifth Avenue. Except the photo is an enlargement Richardson made from a Warhol Polaroid. And the painting, at least when Rizzoli and The Art Newspaper came to visit, was a giclée print Richardson had made, because he'd donated the painting to Tate Modern.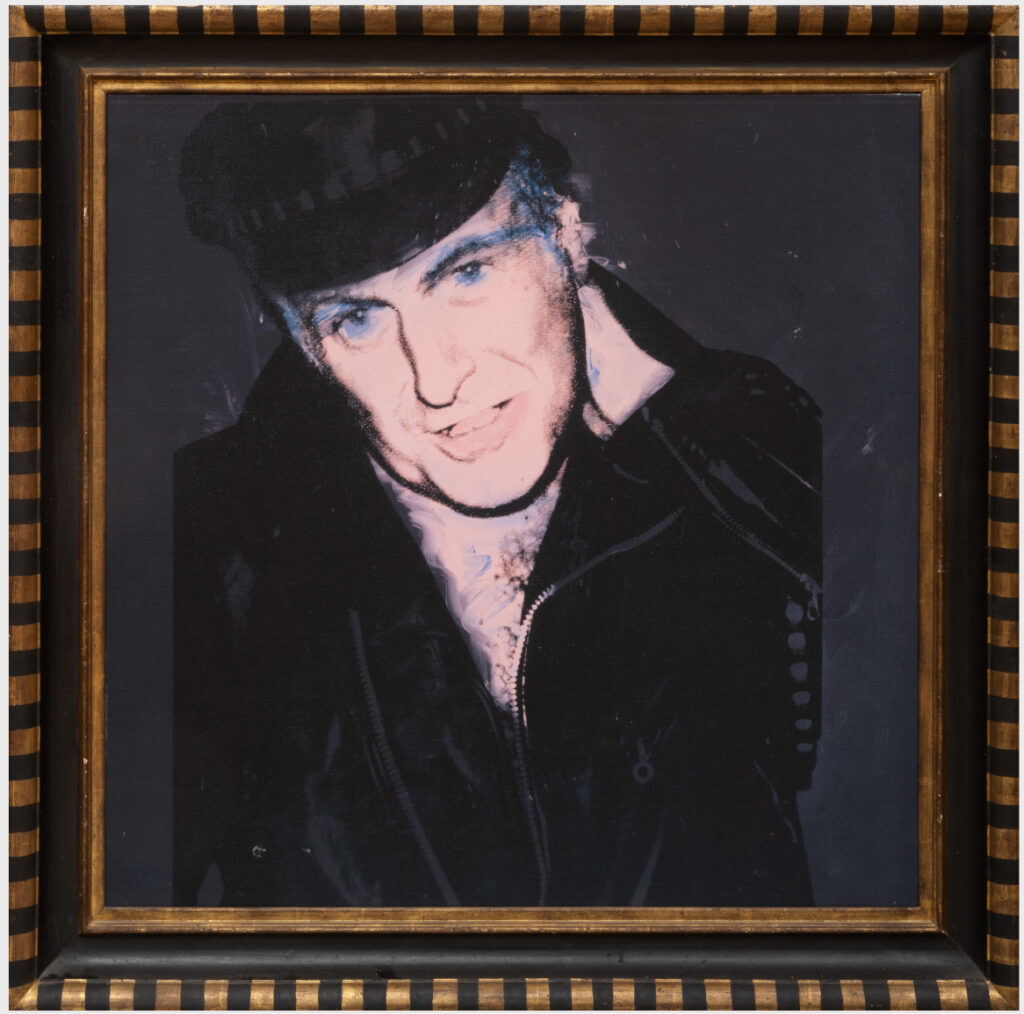 These, along with homemade collages of the Miros and surmoulages of the Giacometti furniture you cashed out, are my favorite categories of reproductions of art. Not only do they have to look like the artwork they look like, they have to stand in for them and actually do their work, like Hercules holding up the heavens for Atlas. Or like the Tethereds in Jordan Peele's Us, which were created amidst power and privilege, share the aura of their originals, and occasionally take their place without anyone noticing–until they dramatically do.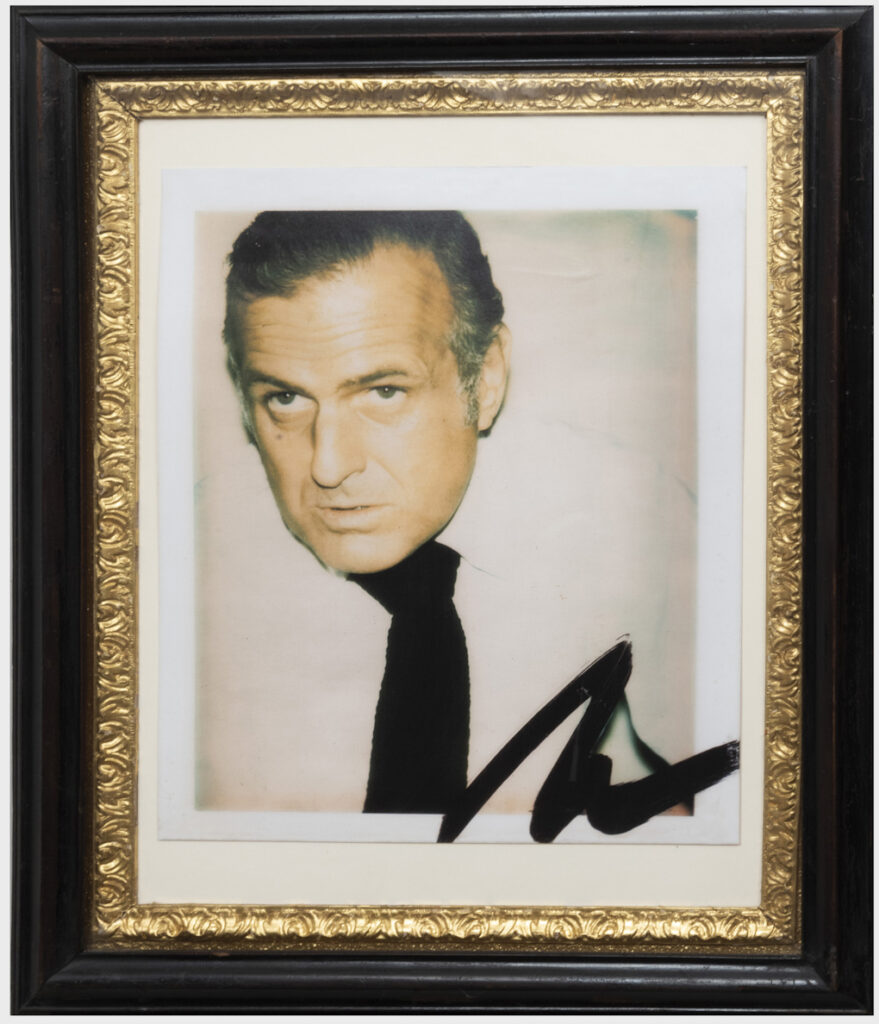 Richardson welcomed these and many more doppelgängers into his well-appointed homes, the contents of which are now for sale, while their true natures are free for contemplation.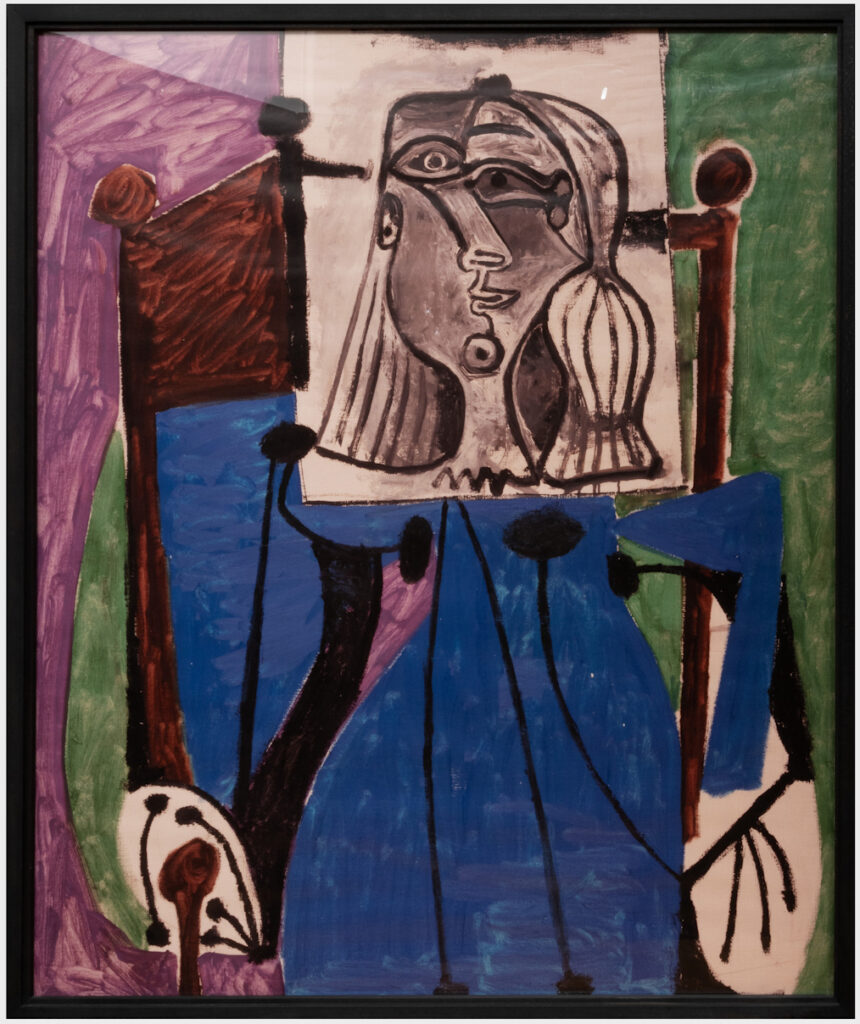 Here are two full-scale photographs of postwar Picasso paintings, which the longtime dealer, friend, friend of the second wife, and author of four volumes of Picasso biography made for himself.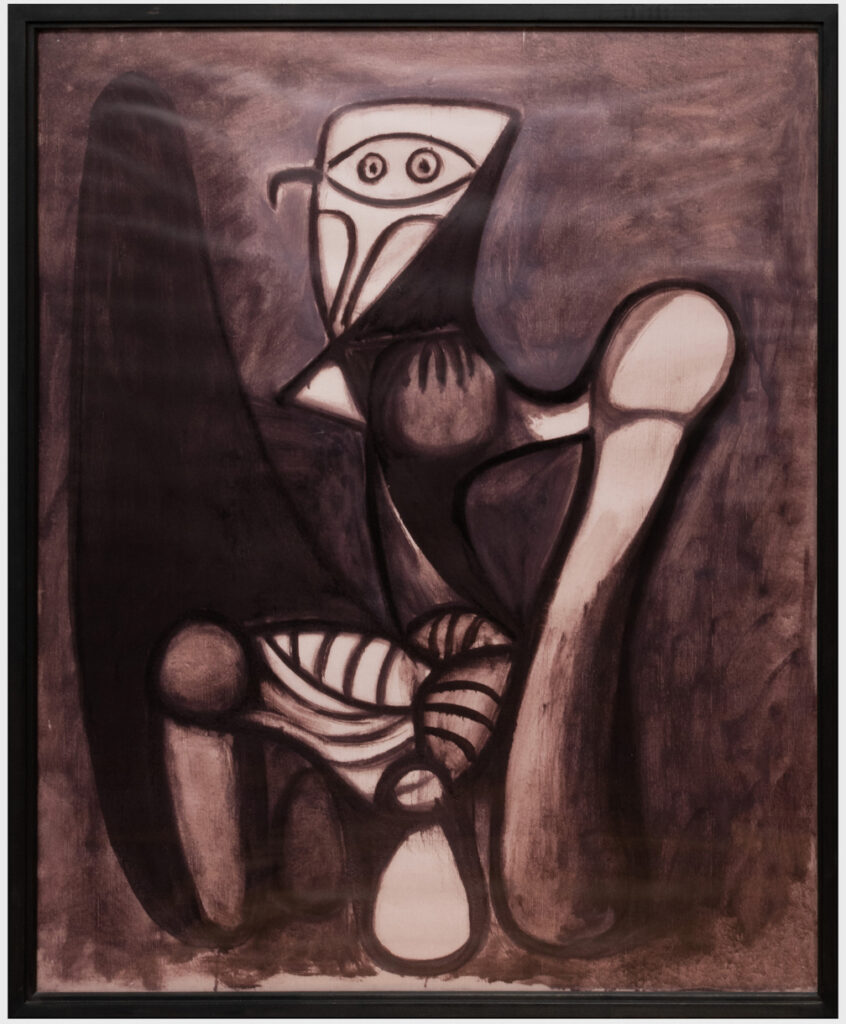 Why these? Were they favorites from the show he organized at Gagosian Britannia in 2010? Did he get a cut from their sale? Was the owner a friend, or someone who'd never get invited over, lest they discover the clone of their painting? Stair Galleries calls them Crouching Woman and Tete, though the actual titles are Chouette sur une chaise, January 15, 1947, and probably something like Femme Assise à une Robe Bleue. Or maybe they're the titles of the photos [conceptual art galaxy brain dot gif].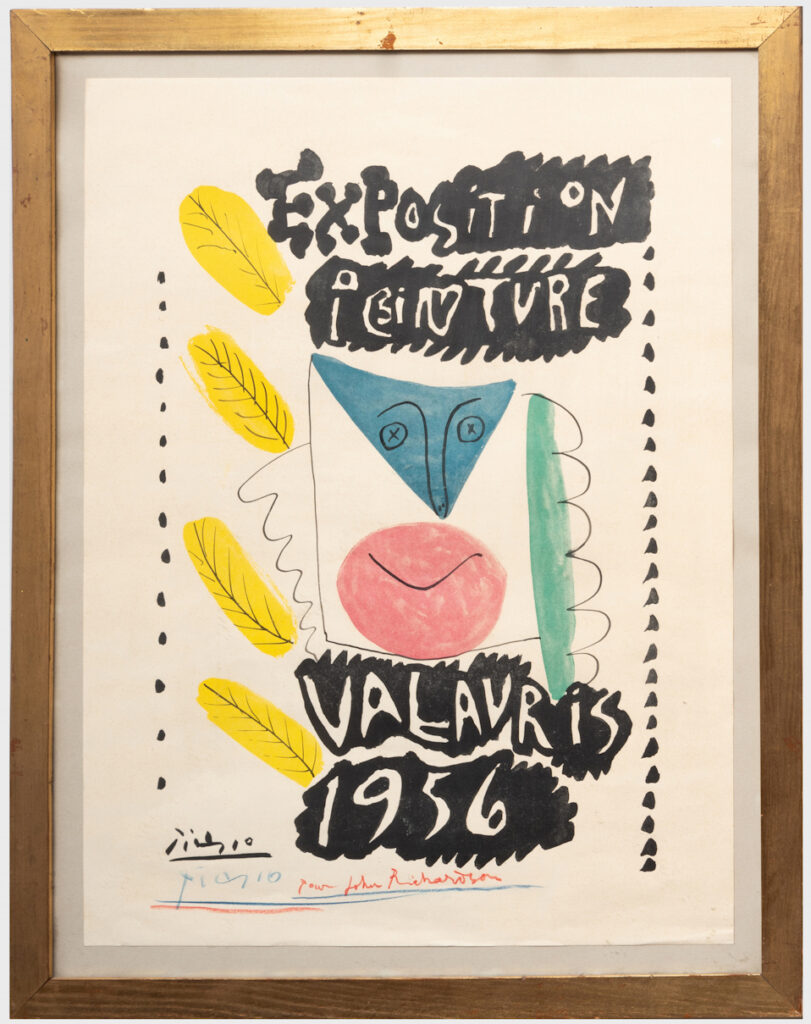 Speaking of the Cote d'Azur in the 50s, these inscribed exhibition posters are just the kind of hostess gift an artist would bring the well-bred young twink boyfriend of the ornery, old British collector when they came to lunch at his Provençal chateau. And all these years later, they can still hold the wall, at least in the country.
John Richardson: A Scholar Collects, Sept. 16&17, 2020 [stairgalleries.com]
Previously, related: After Giacometti
Untitled (Glafira Warhol), 2015