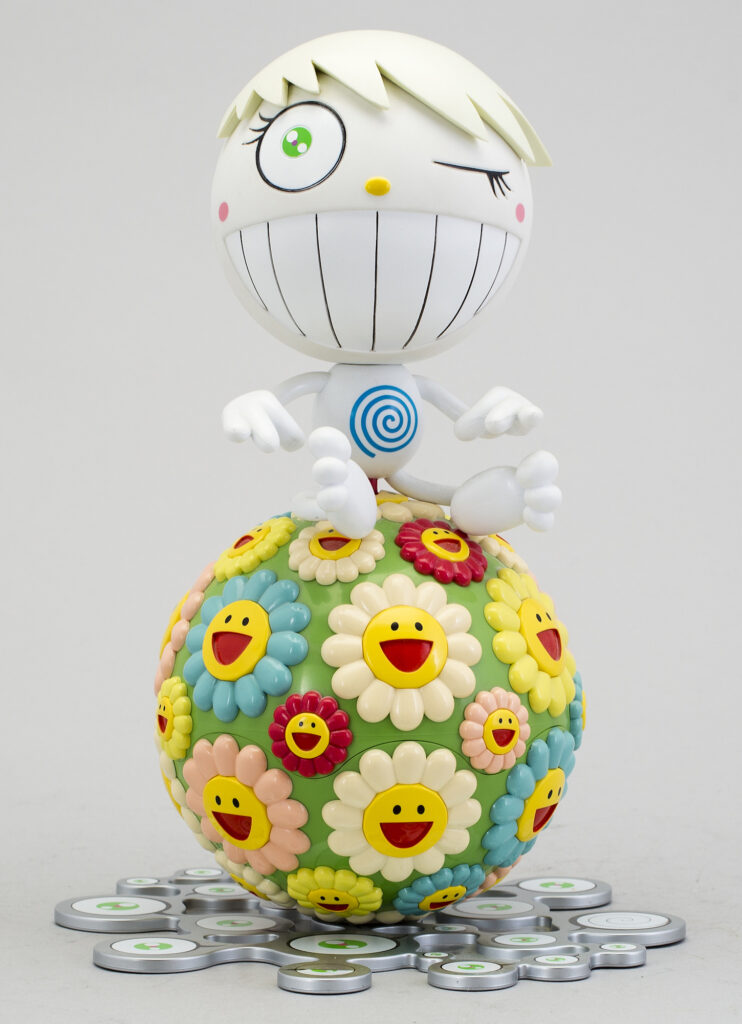 Every one was an unexpected and generous delight and a thoughtful and cherished memento, but the hottest Peter Norton Family Christmas Project was the Takashi Murakami figurine, Oval Sitting Atop A Cosmos Ball (Mr. Wink) (2000).
Time goes on. The Norton Family reconfigured and eventually stopped their Christmas Project (I think? Or is it just me?). Some people started flipping their Mr. Winks, but he has been an elf on our shelf for 20 years. And for most of that time, I've been low-key trying to listen to the mini-CD inside the flower ball again, and rip it to mp3.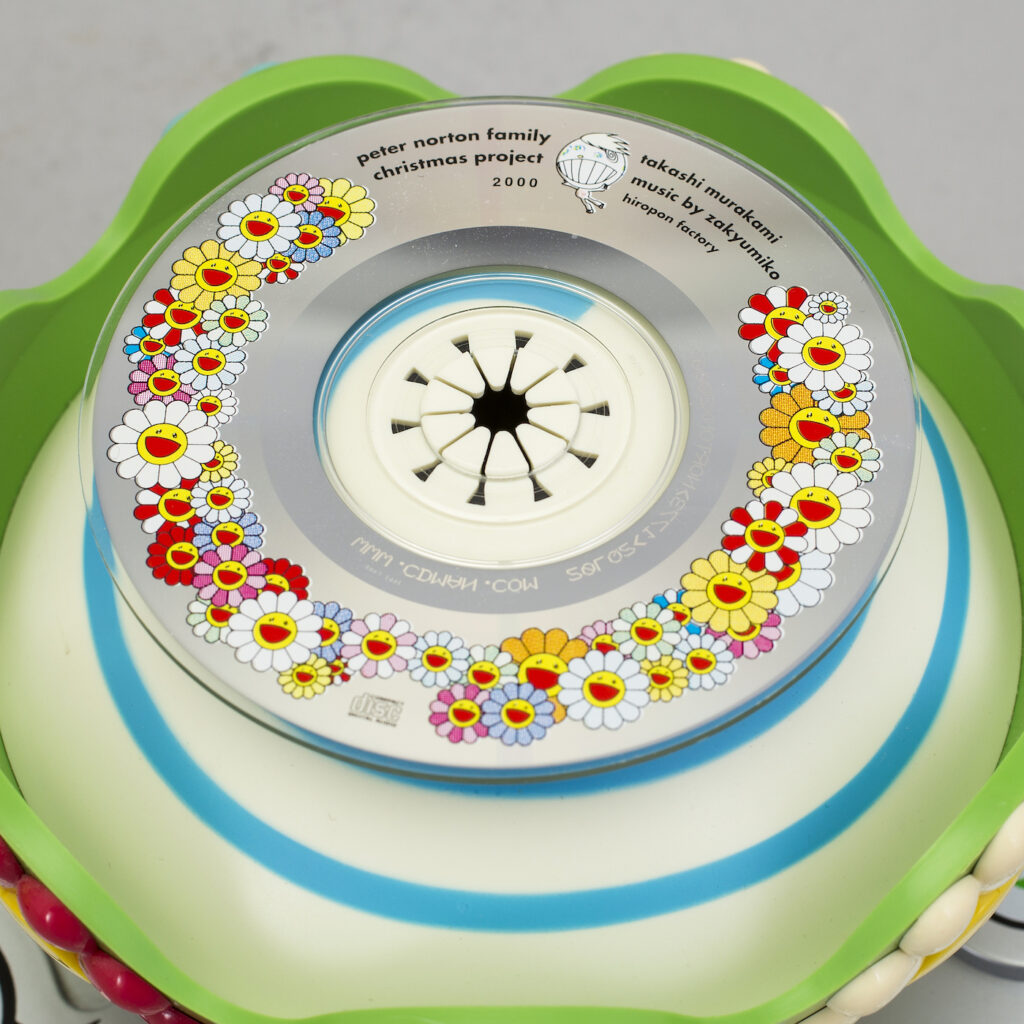 When I got it, I just popped the mini-CD into my Sony Discman Sport, enjoyed the track by zakyumiko, the duo Zak Onpa and Yumiko Ohno, a couple of times, and then carefully put it back. Then in between attempts to get the mini-CD to play in a couple of DVD players, I searched in vain for someone to post this thing as an MP3.
In Summer 2018 the Tang Museum at Skidmore played the CD on a loop in the elevator, but did not release it beyond that.
Last summer, Murakami announced he was making a music video of his poem, 'Let's Go See the Nuclear Reactor,' which was set to music by zakyumiko. It's being shown at the Mori Art Museum, but that's it, afaik.
Just this spring, during lockdown, I dug the Discman out, ordered a new power adapter for it, in order to play the mini-CD, and found out the problem was not the power.
Then eight days ago, tertiaryj posted the track to Soundcloud. I just found the link in the online viewing room for a Brooke Alexander exhibition of art multiples that includes a Mr. Wink ($3,500, btw). THANK YOU.
It is an accretion of a quiet ringtone, some electronic chime, and the ambient sounds around a small water feature. It is very soothing, but also very short, less than 2min of the 15min track. But it is still great. Here is a longer, unrelated snyth session Ohno, Zak, and Jeff Mills performed in 2017 or so.
Now I just need to record my Christian Marclay music box for my plinky throwback ringtone.
Takashi Murakami Mr. Wink, Cosmos Ball, music by Zakyumiko [soundcloud]