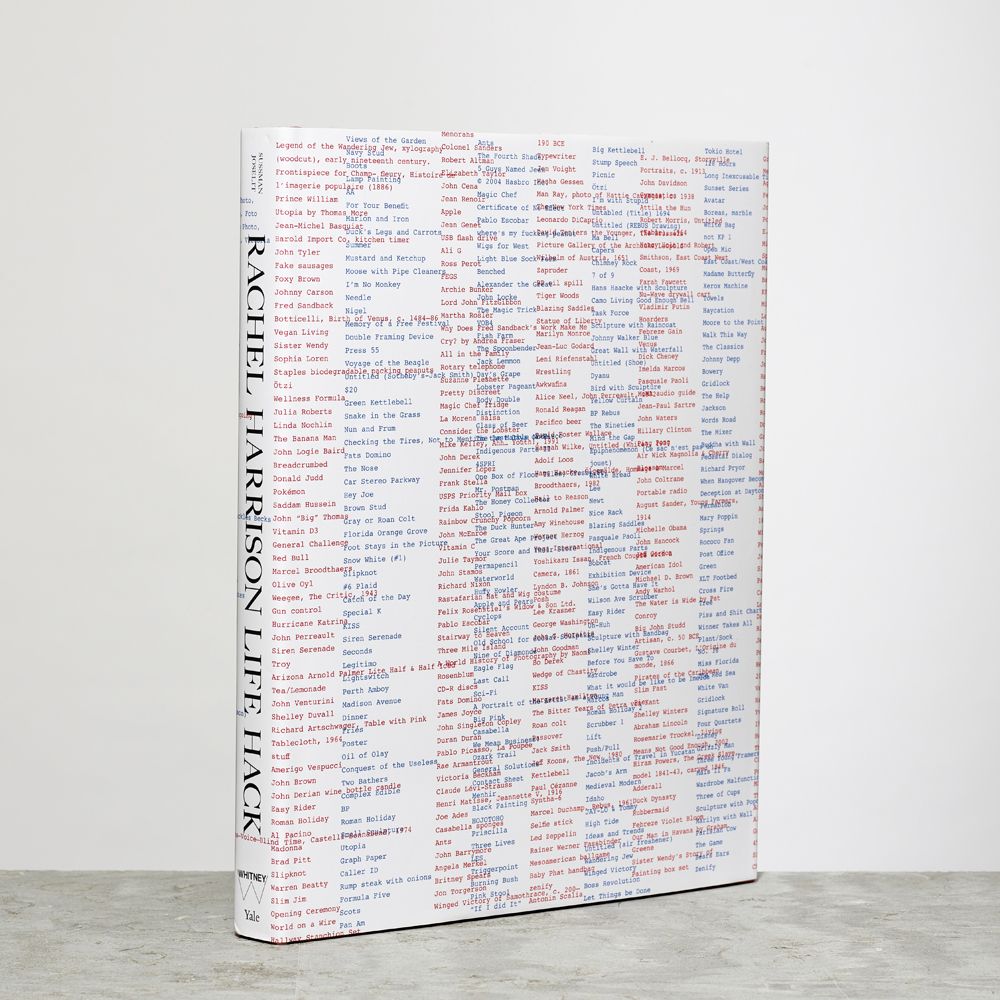 As with the transformation evinced by Leo Steinberg's flatbed picture plane, this episode of Better Read came into being when I took the catalogue for Rachel Harrison's 2019 Whitney exhibition, Life Hack, off the shelf and left it in full view on my desk.
There are some oddities in this recording, like names I gave up trying to get the computer to pronounce correctly; words or abbreviations that are pronounced correctly in one case, and read out as a string in another; the startling precision with which the machine says, "Spongebob Squarepants," and the sudden appearance of French voice for one precisely articulated line, while other instances of French are left to phonetic stumbling.
Johanna Burton is right, though, and Rachel Harrison's text-related practice rewards the attention given to it.
Download Better Read #036, Rachel Harrison Life Hack (mp3, 15mb, 32:16) [greg.org]
Buy Rachel Harrison Life Hack [bookshop, or somewhere it's available, like the museum]
Rachel Harrison, Life Hack, Oct 2019–Jan 2020 [whitney.org]