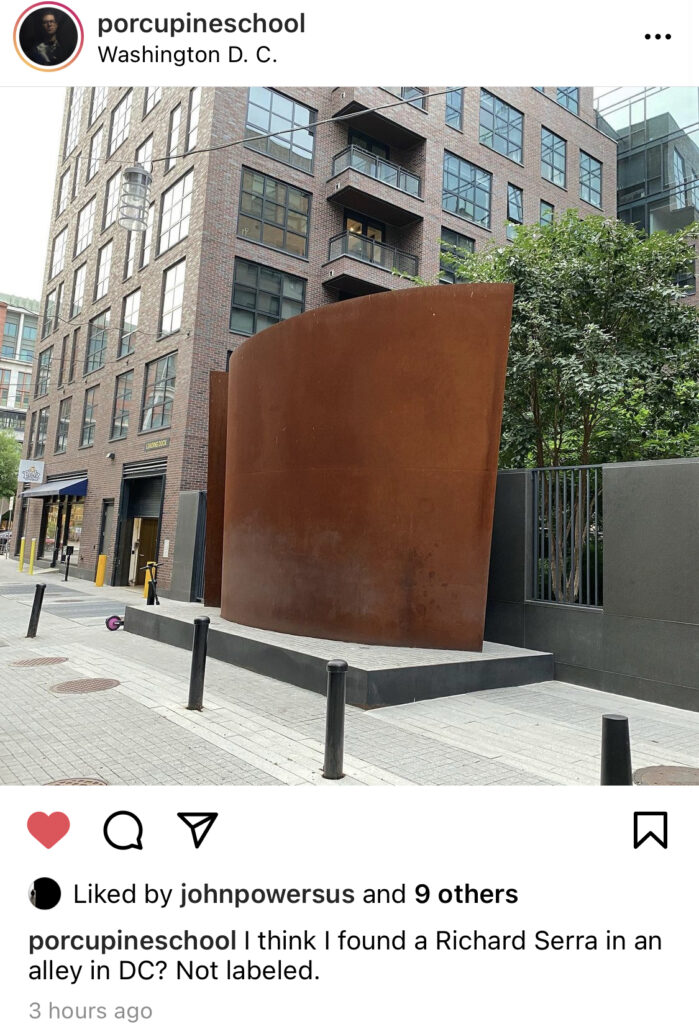 This is really not how I like to find out about multiple Richard Serra sculptures shoved into an alley in SE Washington DC, but here we are. @johnpowersus just tagged me on this instagram photo by Kevin Buist @porcupineschool. And I have to admit, except for the plinth; the siting shoved up against the garden wall; the dumpsters;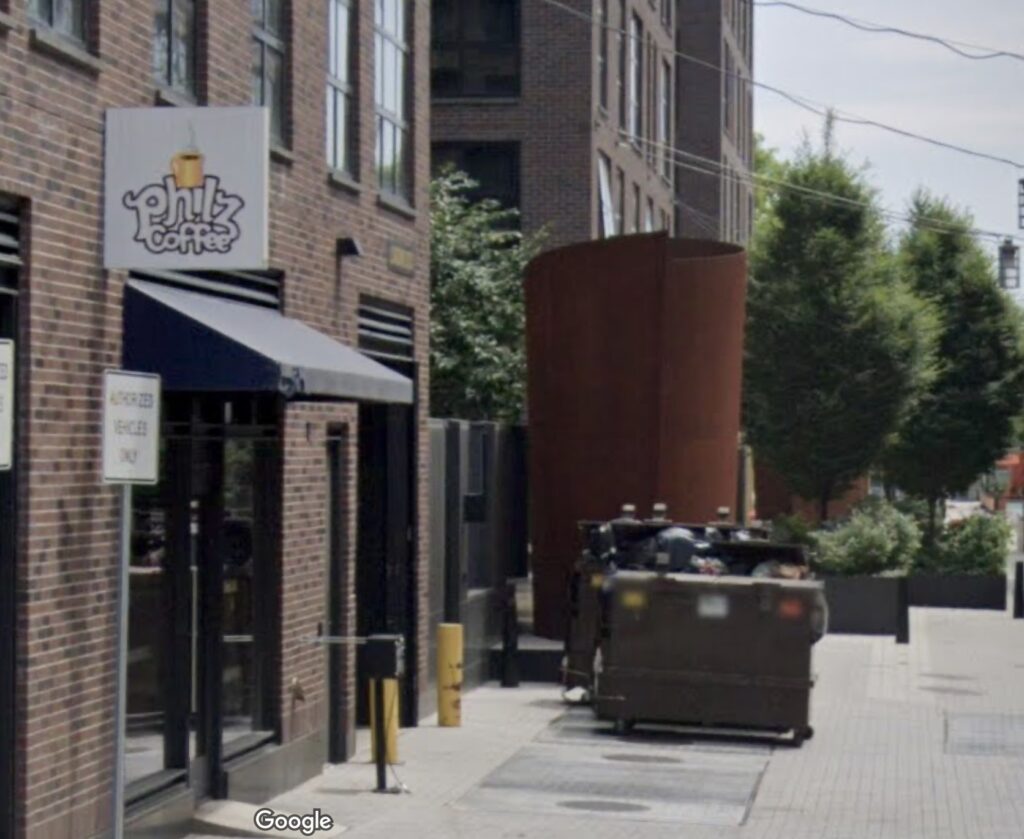 the Fedex trucks, parking and stanchions;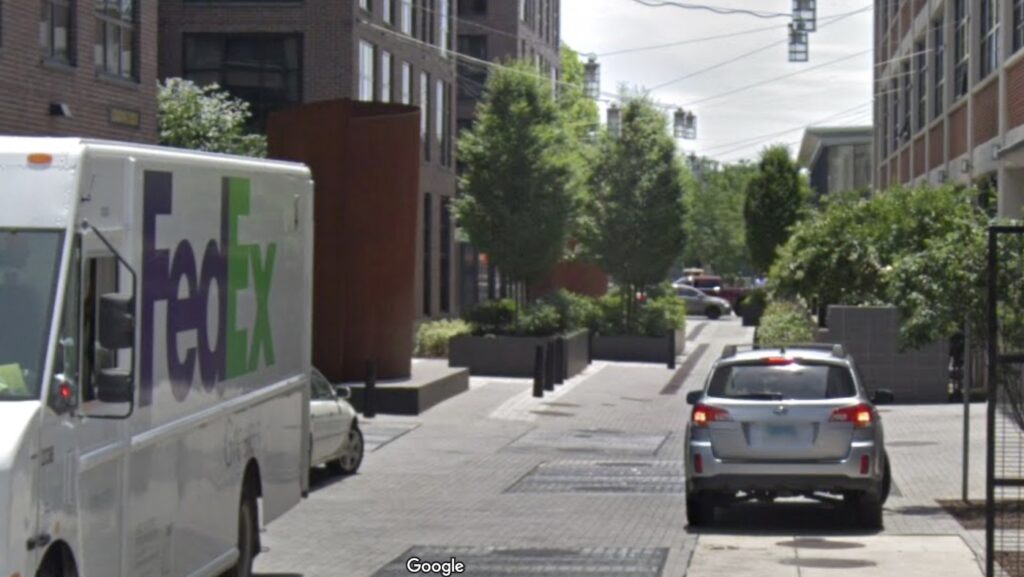 wait is that another one surrounded by planter boxes??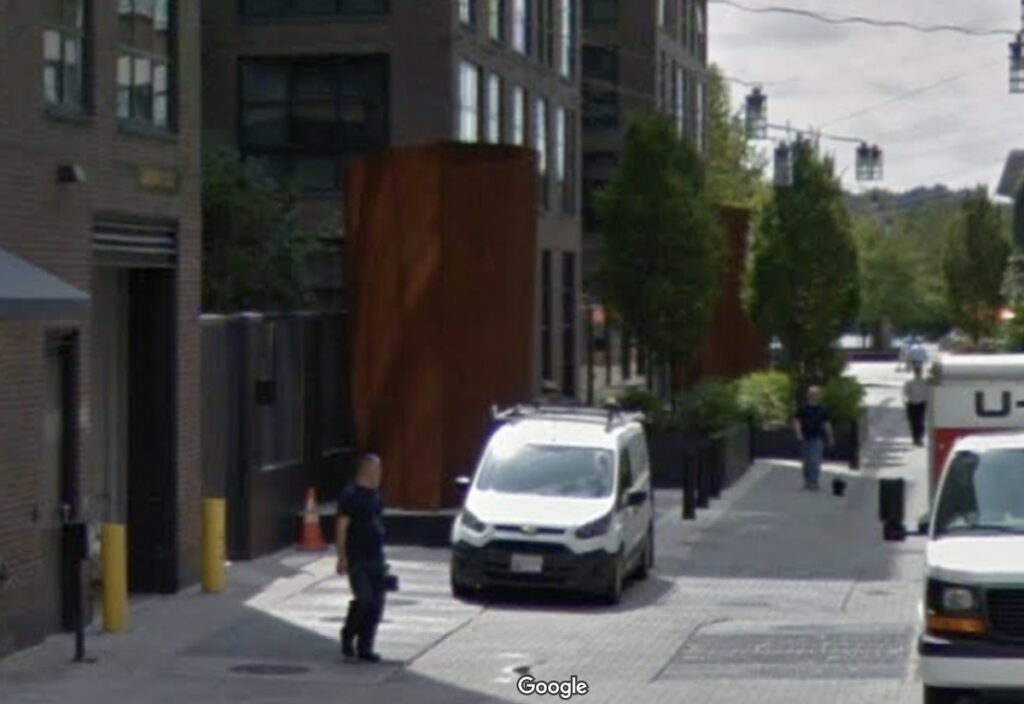 …they do look like Serras. These two twisted Cor-Ten compositions sit in front of but outside the two "serenity courts" of the Arris apartment building, near the Anacostia waterfront, in the DC neighborhood known as Navy Yards. It was razed and redeveloped over the last 10-12 years, and its key features are Nationals Stadium, and a sea of maxed out yuppie blocks with quartz counter open kitchens. And two unidentified Richard Serra sculptures I've passed literally a hundred times in the five years I've been driving the kids to trapeze camp.
[NEXT DAY UPDATE]: After tweeting about them, I went to see the Arris Serras.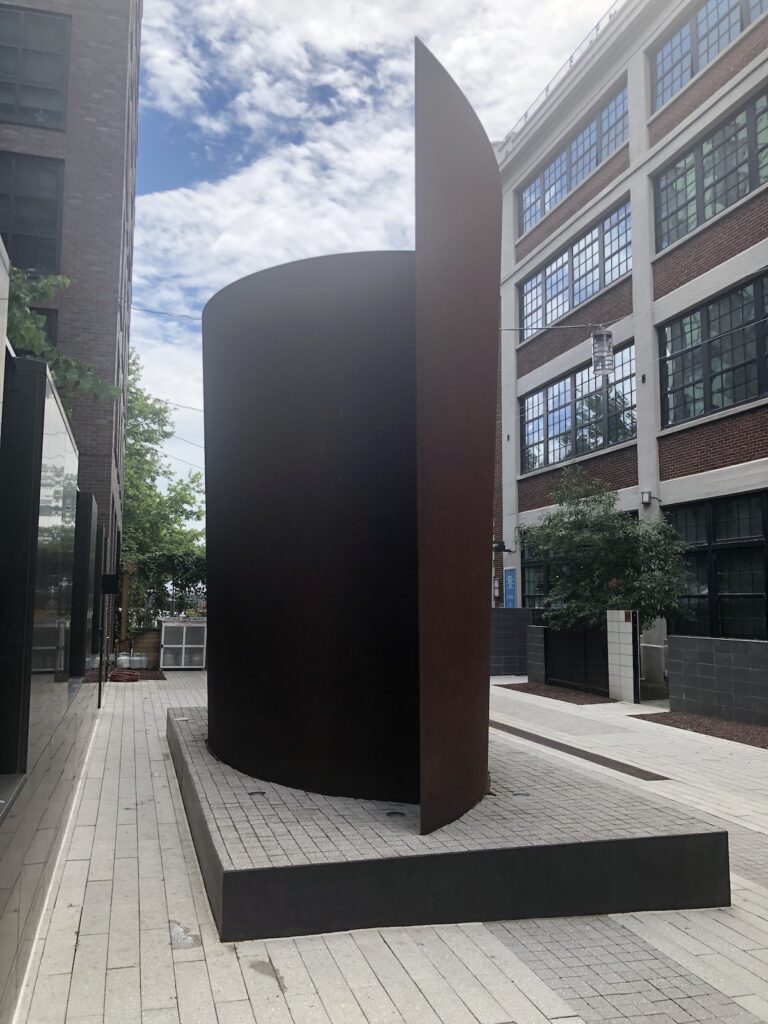 They are indeed very Serra-esque. Except for the plinths, which are cobblestone. And have uplighting.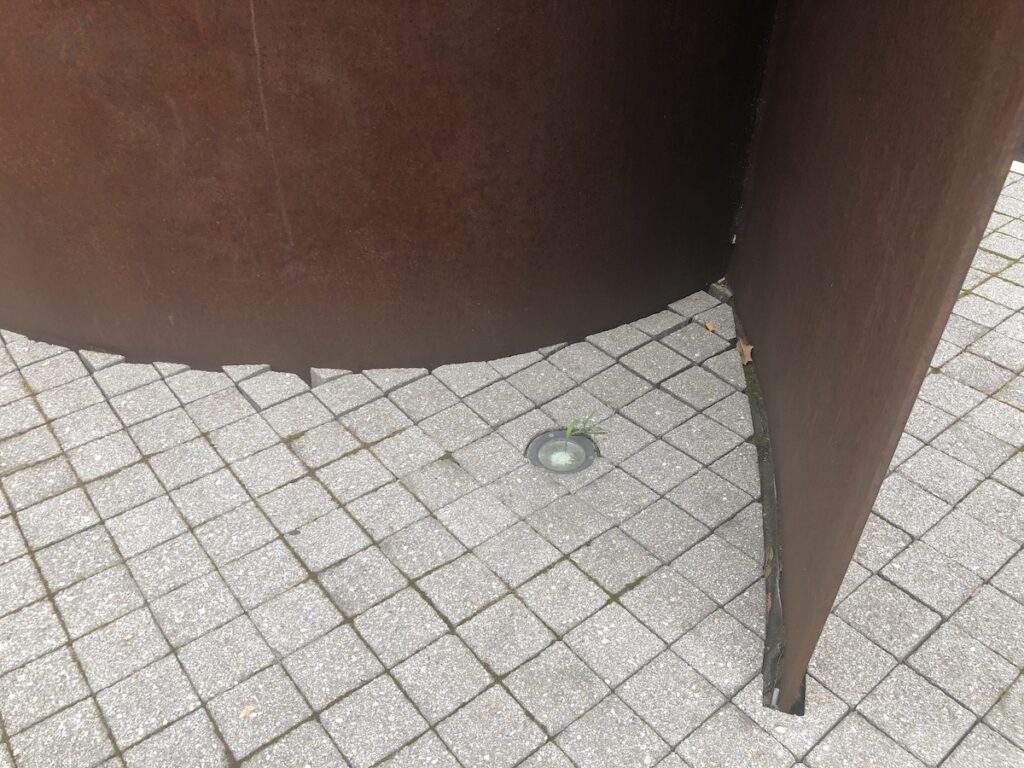 They are thisclosetothewalls of the gardens. Also the plates are thinner than a typical Serra, and are spot-welded closed. They are actually two plates welded together, a seam runnig across the middle like the horizon of a rusted out Hiroshi Sugimoto seascape. And the lone basketball print is the sun.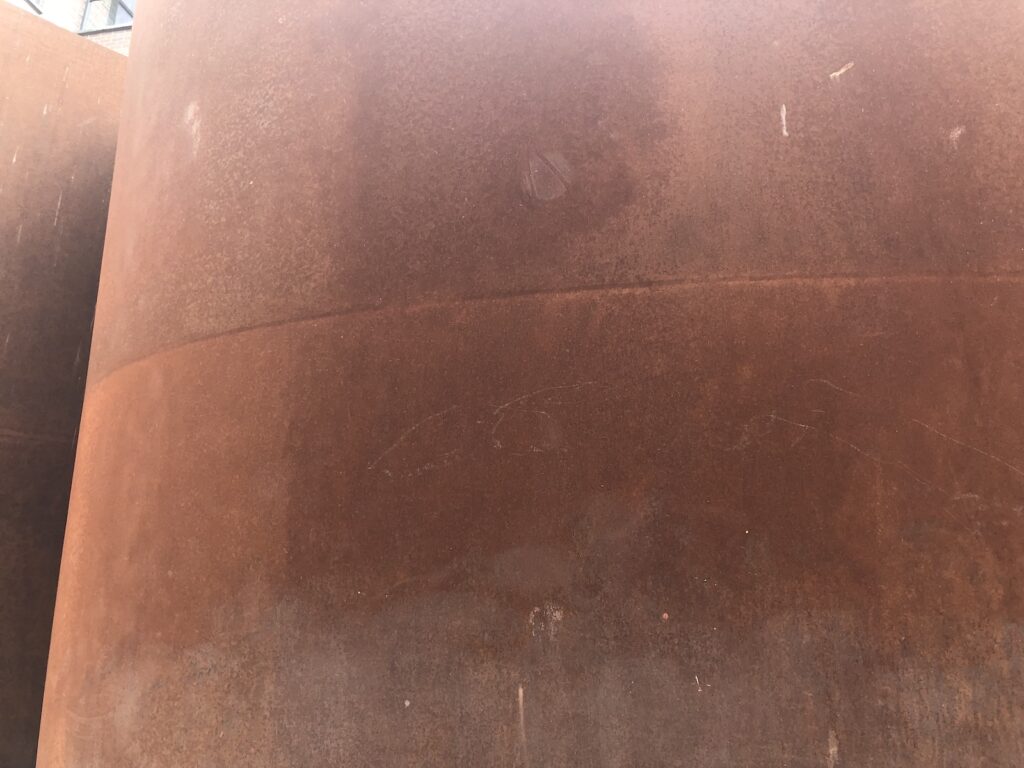 As deep cuts go, that David Hammons-like intervention may be the most Serra thing about these.
All of this was visible to Kevin on his first visit, but he graciously preserved the mystery. On twitter, however, Neil Flanagan, aka @jg_bollard, did what you want architects to do: get real and specific and cite code. These are exhaust vents for the underground parking, and needed to be 10-ft away from any occupied space. In this case, that means 10-ft up. Flanagan suggested they might be an homage to Serra. I am going to guess Serra will not agree. But they sure are there!
Previously, absolutely related: the 2009 discovery of a Richard Serra sculpture unceremoniously stashed on a waterfront, but in the Bronx–at least that one was in storage.
Pissed Off. Can you hold it?