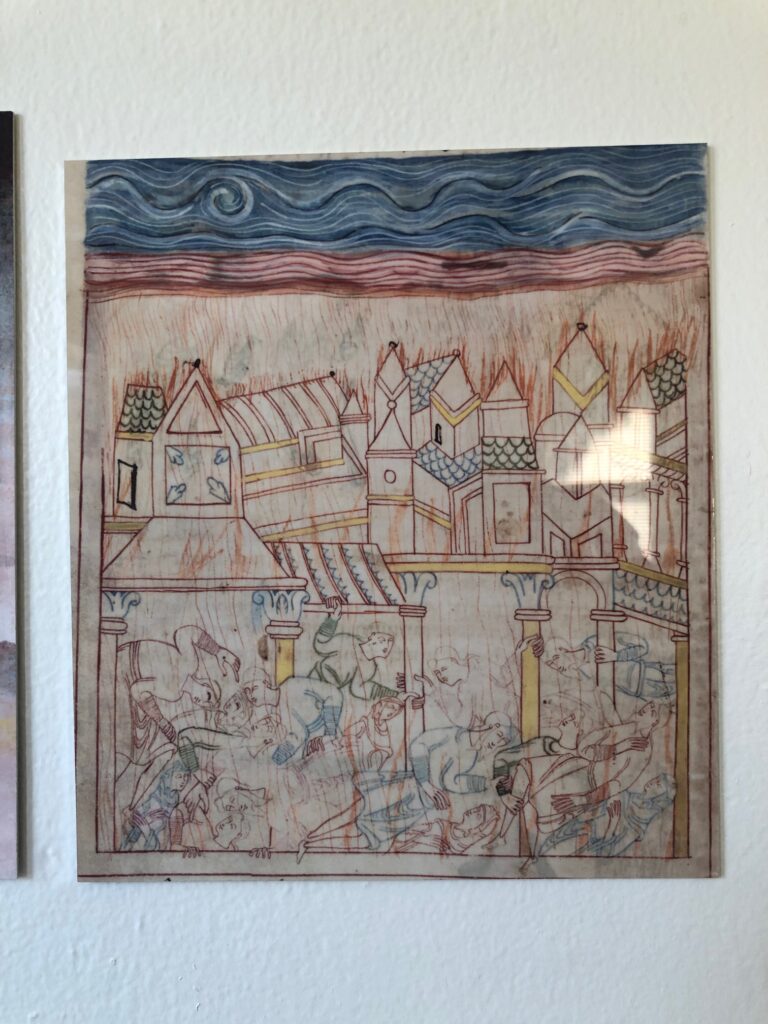 There was something beautiful and haunting and unexpected about the depiction of the destruction of Sodom from a medieval manuscript that got tweeted across my timeline the other day. Medievalist Dr. Erik Wade's thread highlighted the blissed out, same-sex residents comforting each other, even as the city burned around them. I was also taken by the delicate line drawings, more refined than marginalia, but clearly less than fully filled in. I hesitate to say it is unfinished, though. The tangle of figures look so similar to each other, for a minute I wondered if the illuminator was tracing them.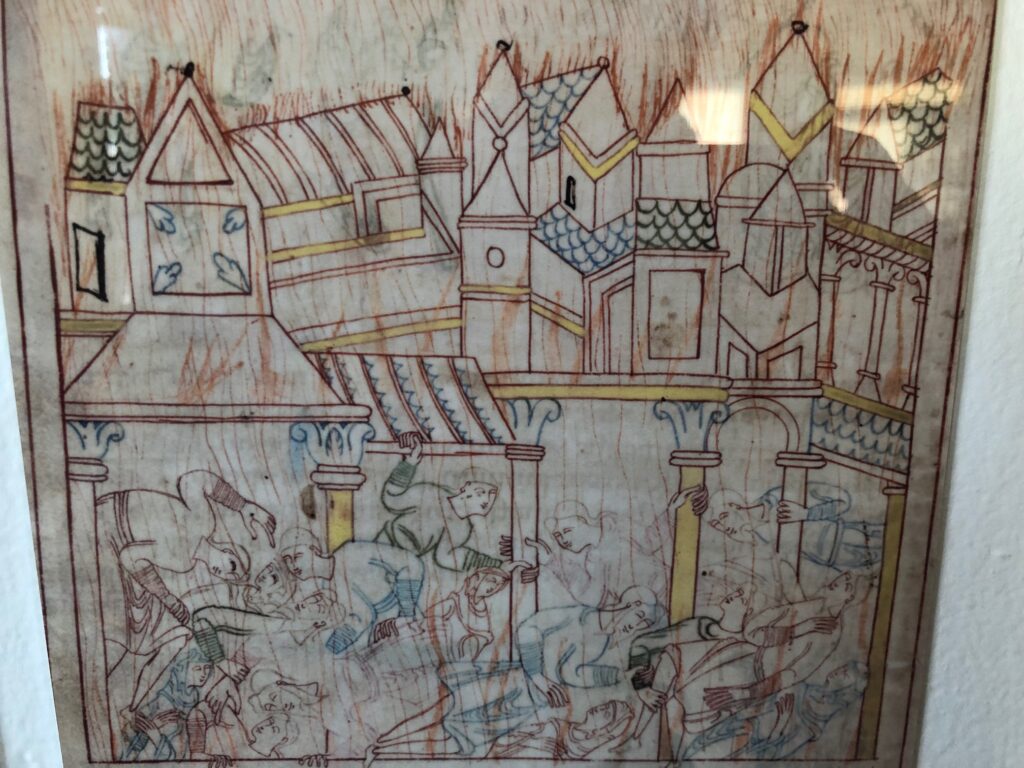 It's from a late 11th-century manuscript known as The Old English Hexateuch, the earliest known English translation of six books of the Old Testament (basically, the Torah plus Joshua). Cotton MS Claudius B.iv, a name derived from one of the founding collections of the British Library, includes almost 400 illuminations in various states of detail. They depict the stories of the Bible set in the contemporary Anglo-Saxon milieu the manuscript's lay audiences would recognize immediately.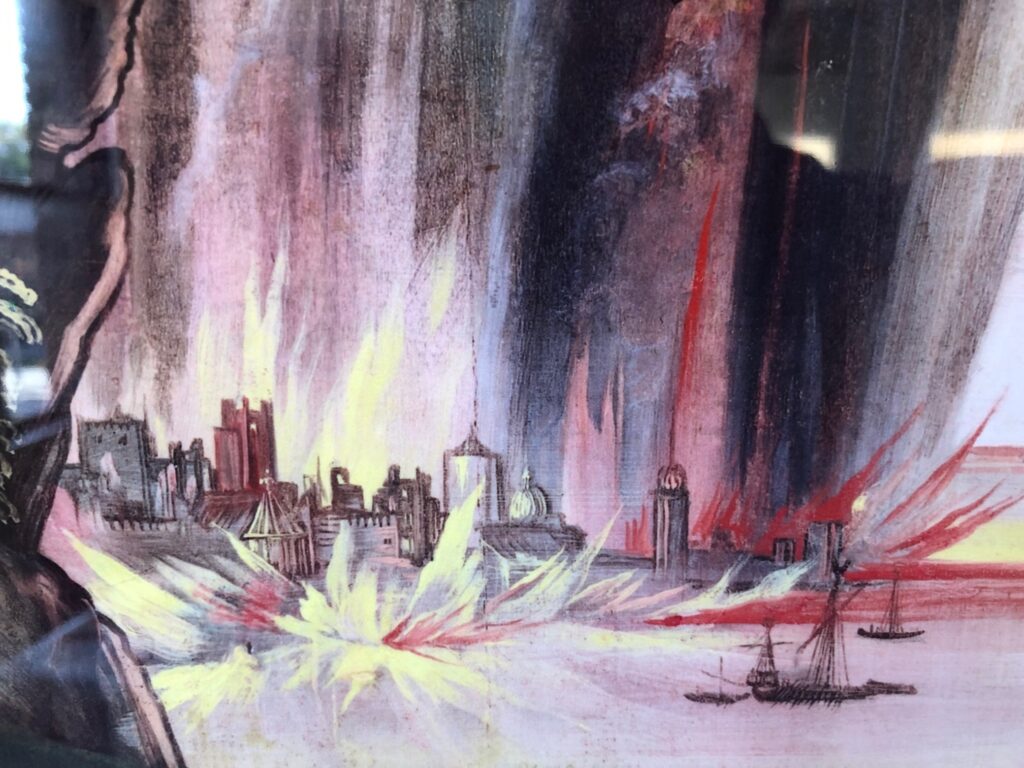 I did not plan on making a Facsimile Object of Dürer's verso painting of the Destruction of Sodom, but the brushy allure of the flames raining down on the cities proved irresistible. Now again, I find that the delicate lines depicting the victims, and especially the sketchy flicks of flame everywhere, made me want to hold the manuscript in my hand. As this was impossible, I made another Facsimile Object. Now I have an unlikely diptych, from centuries and countries apart, of an unlikely and terrible scene.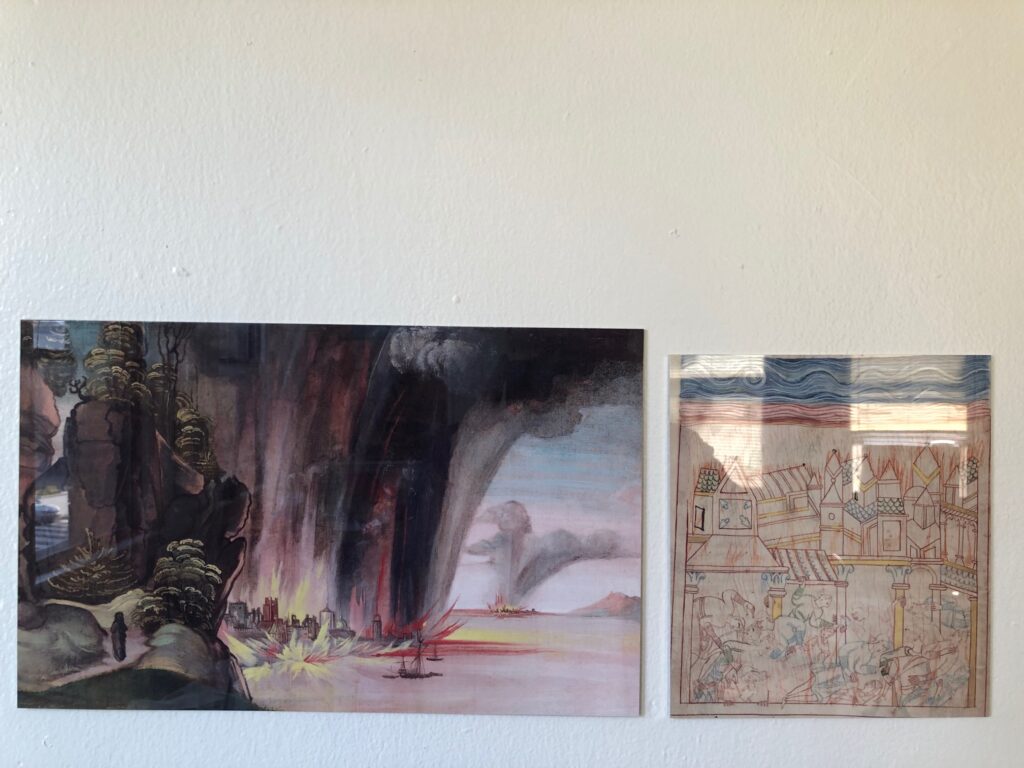 Not gonna lie, they hit a little differently now, when wildfires are raging across three continents, than in May, when I made the first one. So far Facsimile Objects have engaged with the present only temporally, by marking a (lost) moment in time: a missed auction preview, a pandemic-closed museum, the sale of a painting, a surprise Summer show. But with some religionists repeating the medieval model of blaming a conflagration on the existence of gay people, this pair of Facsimile Objects connects on a content level as well.
Cotton MS Claudius B.iv [bl.uk]
The Old English Hexateuch [wikipedia]