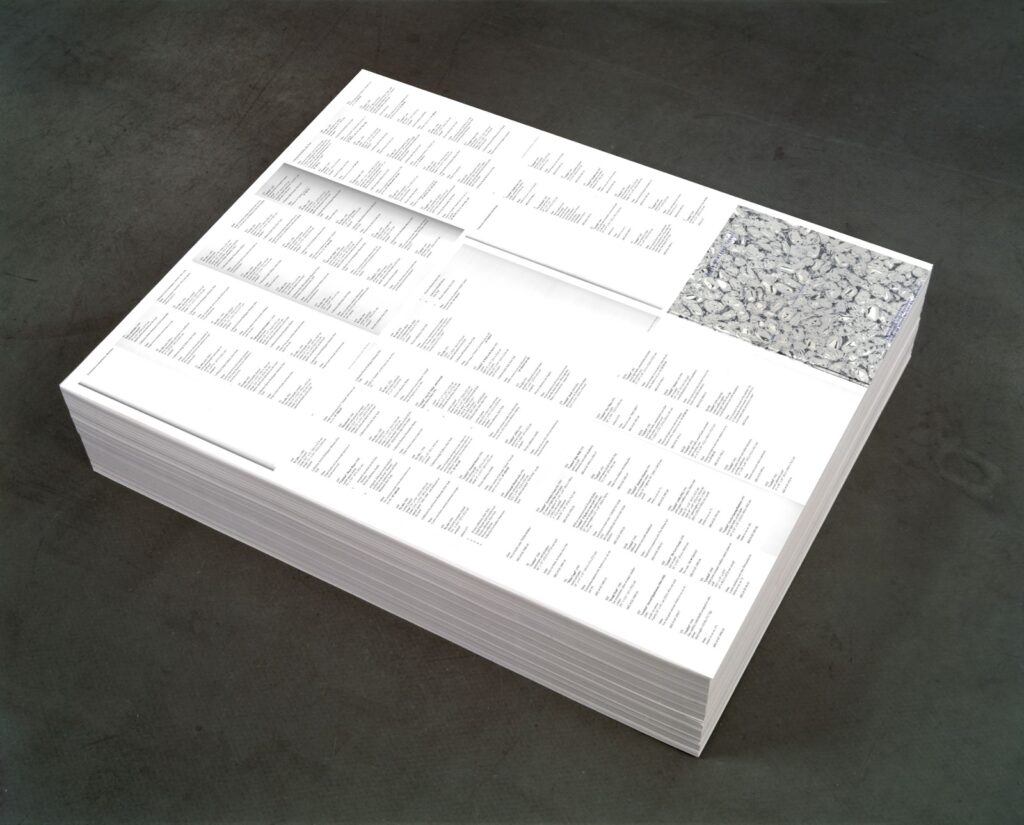 I'm as surprised as anyone that it was only when I finished posting about the orphaned appendices in the Felix Gonzalez-Torres catalogue raisonée that I figured out what to do with them.
I do still think that the Foundation should republish the information about the dozens of works Gonzalez-Torres made, and showed, and sent out into the world, which were later declared to be non-works.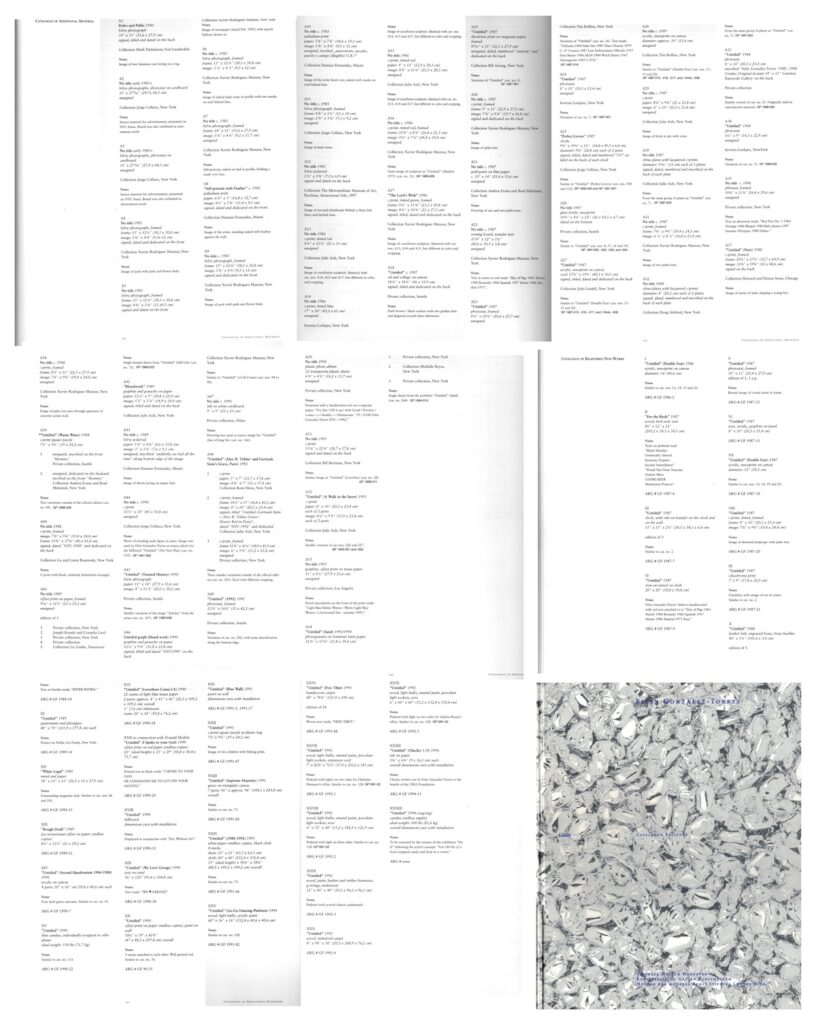 By laying out the eight pages of the CR's two appendices, Untitled (Additional Material) appropriates the strategy of the iconic stack, "Untitled" (Death by Gun), which reproduces entire pages from a special issue of Time magazine showing the people killed in the US by guns during one week.
The dimensions, meanwhile are a nod to one of two pieces that ended up classified as Non-Works: a 1990 collaboration with Donald Moffett called, "Untitled" (I Spoke With Your God). The stack of printed text by Moffett on red paper ("I SPOKE WITH YOUR GOD/ HE COMMANDED ME TO CUT OUT YOUR MOUTH") appeared just once, in a two-person show at the University of British Columbia Arts Center in Vancouver. [The print size, 29×23 inches, is one Gonzalez-Torres used in other stacks, too, including "Untitled" (Veterans Day Sale), 1989, the image of which was used above for a rendering of the piece. I did not print 20 inches worth of giant bootleg posters today.]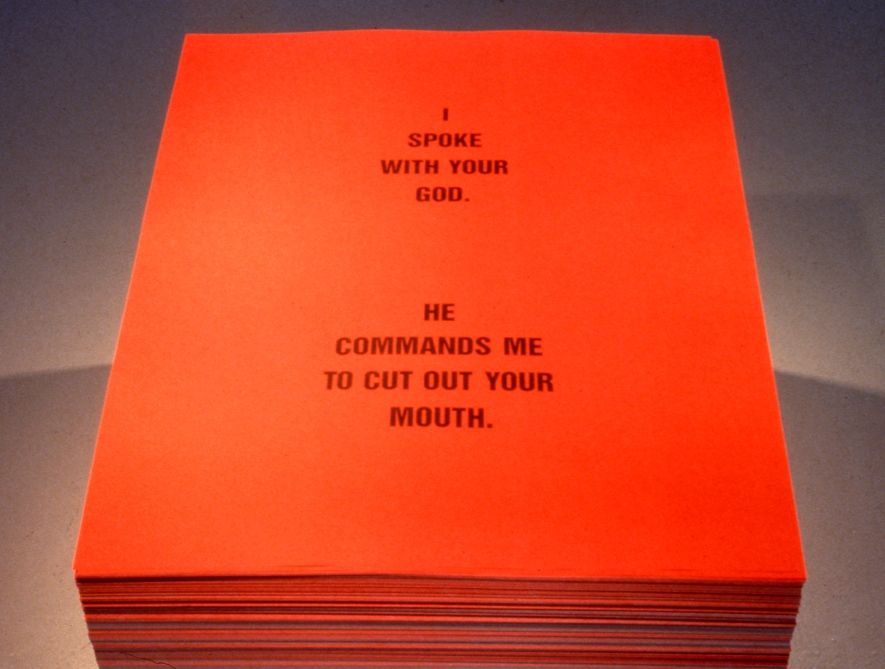 As it turns out, this Non-Work does have a Foundation webpage, complete with installation shots. It does not appear to be linked from anywhere, and the URL now ends in "-hidden." I am in awe all over again.
Previously, related: finally, the stack as medium