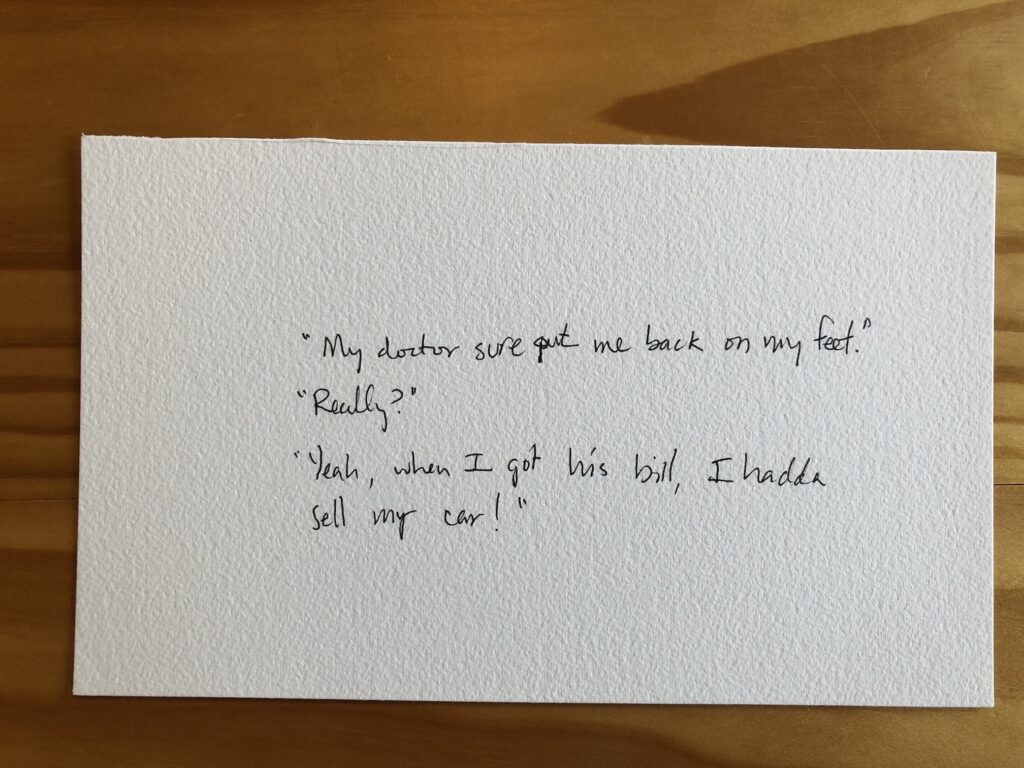 A few days ago a friend with amazing superpowers for finding things sent an eBay listing from a European autograph dealer for a Richard Prince joke drawing. It was a hilarious forgery, but it was also only €1, and, I argued, it was well worth it. As we texted about it, I was like, dang, now I want to sell Richard Prince drawings on scraps of paper on eBay for €1! You should make them in puffy pen ink, my heroic friend said.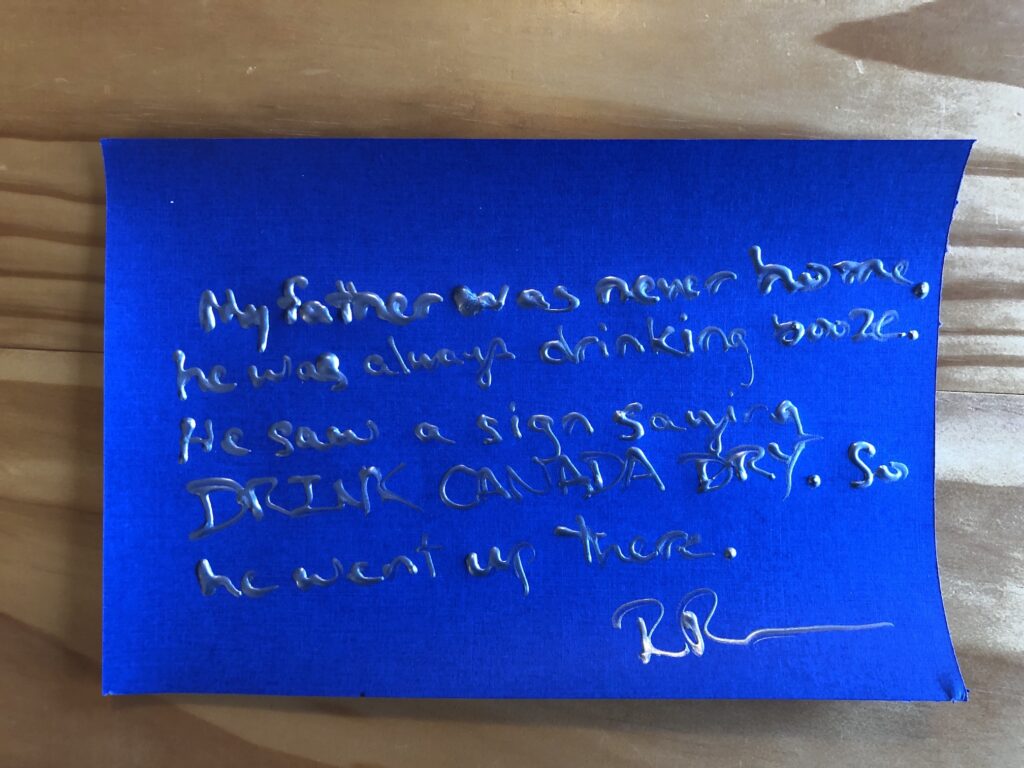 As it turns out, puffy ink is more of a bottle-based medium than a pen-based one. And it is intended for use on fabric, not Arches or fancy metallic scrapbooking cardstock.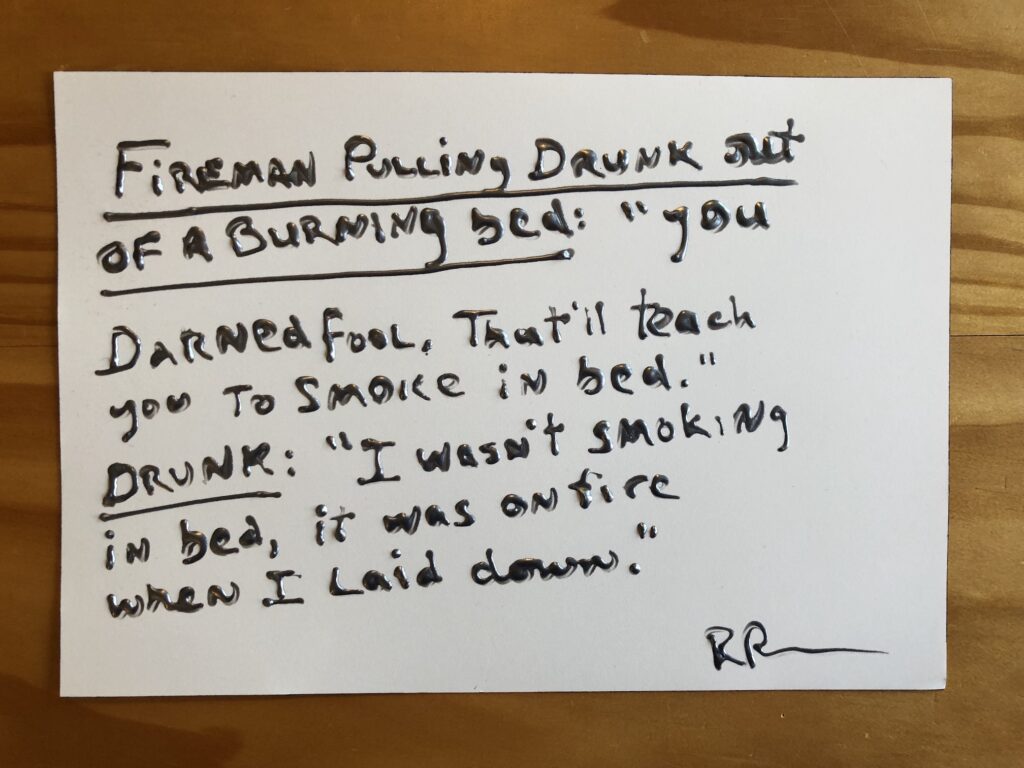 The dimensionality of the text, along with the curling of the paper as the puffy ink dries, most assuredly transforms what I'd imagined were drawings into objects. Objects which might get crushed if shipped via a simple, stamped envelope. Objects which contain vital title, stamp and initialing elements on the verso, complicating simple framing and mounting.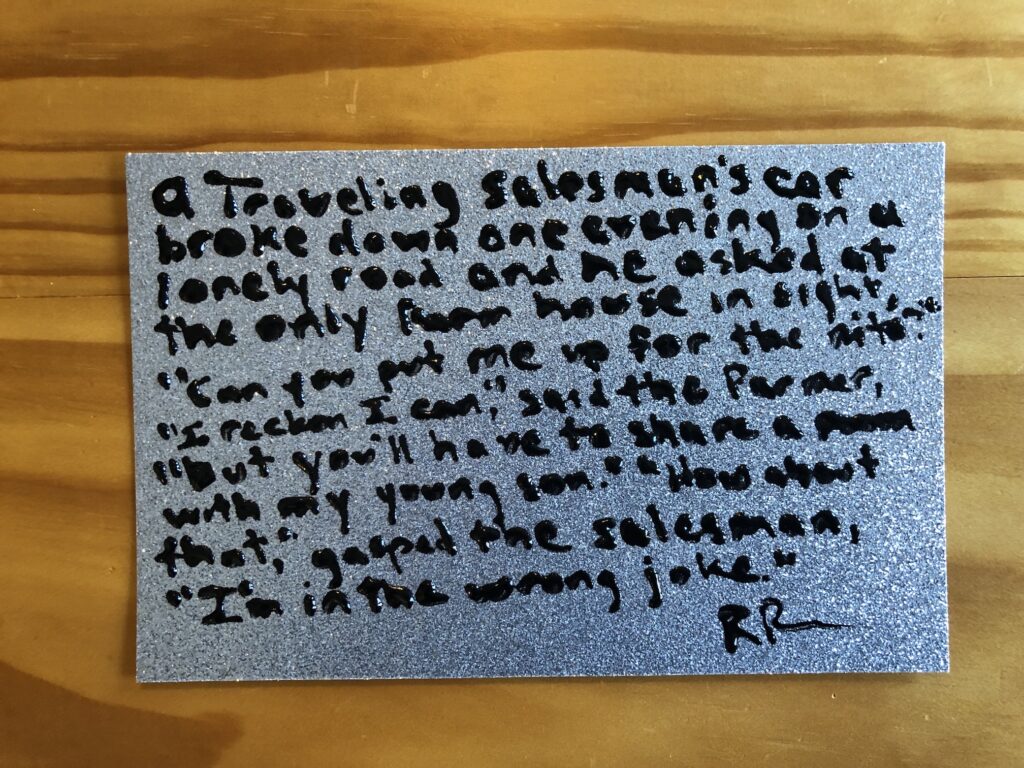 And to top it all off, eBay insists I list my US-based items in dollars. But out of such difficult decisions is great art sometimes born. In the case of this little series, at least, I am certain they're worth a dollar if they're worth anything at all. Because every single one is guaranteed to contain an authentic Richard Prince joke. I could not make these up.
Try to buy Untitled (Richard Prince Handwritten Joke)s, on eBay while auctions and supplies last. Starting bid: $1 [ebay]