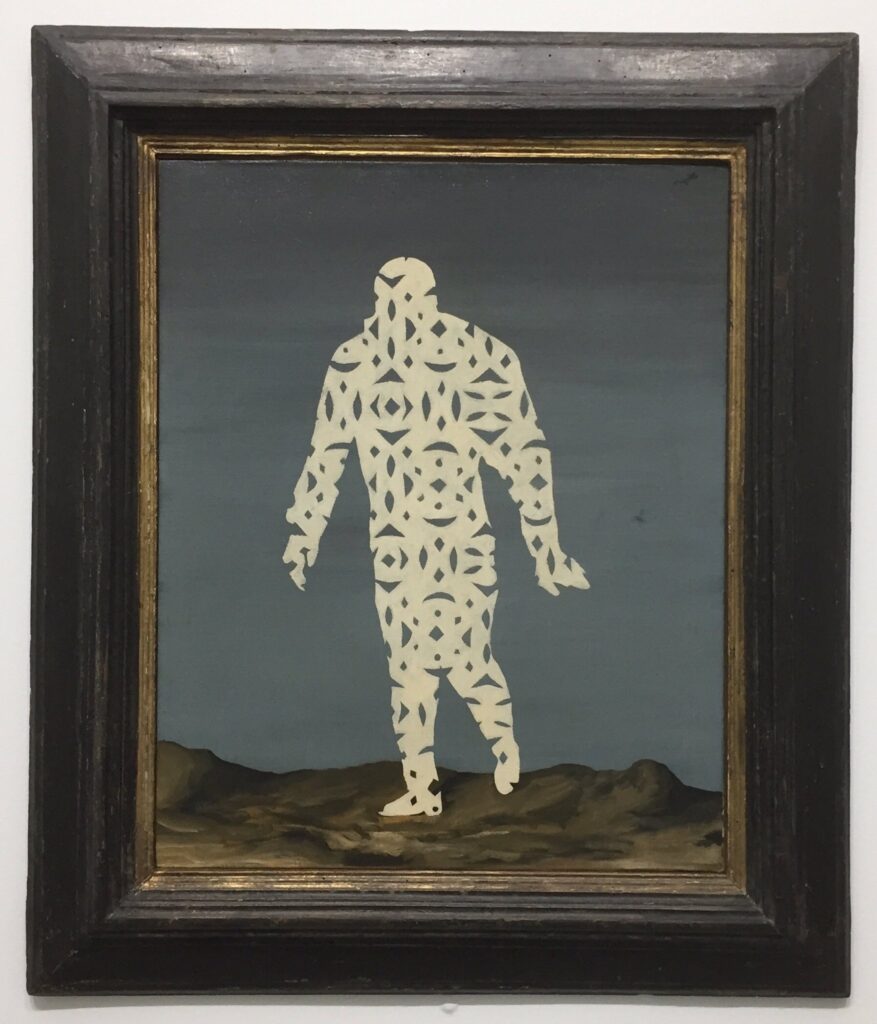 The only Magrittes I've been OK with have been the de Menils'; basically, I trusted their take on Surrealism that included some Magrittes. But otherwise, I'm not really interested.
Except that the other day, on the artist's birthday, Michael Lobel tweeted this early painting, l'Esprit Comique, from 1928, and I was very glad to see it.
Which is all I can do at this point, because I haven't found any good writing on Magritte's work generally, or on these early cut paper motif works from 1928-30 specifically, to understand what the artist was up to.
So all I'm left with is seeing, which is fine. Though a couple of online captions describe these works as cut paper, I think it's pretty clear that this is all paint. How it's painted, though, remains a mystery from afar. The way that gorgeous gradient sky peeks through the paper cutouts makes me think of a stencil. Do the edges between the figure and the sky bear that out? Cut paper alone won't cut it, though, as this 1930 collage-style mess from the Boijmans shows.
Those brushstrokes defining the ground are worth the attention all themselves. Another work in this cut paper series, Annunciation (1930), at the Tate has a more elaborate rocky landscape with crisper contours; I like the simpler one better.
If I'm reading the captions right, this painting belongs to the Ulla and Heiner Pietzsch collection, which is on permanent loan to the Neue Nationalgalerie in Berlin. So maybe I'll just wait a bit for him to settle in, and ask Klaus about it.