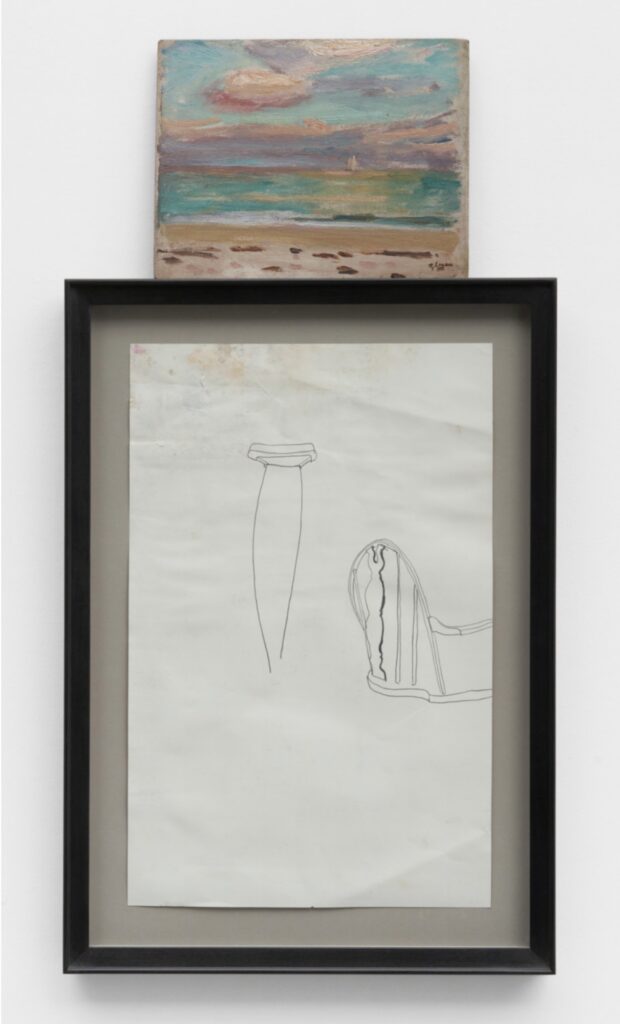 I am going to miss the Robert Gober show at Matthew Marks, "Shut up." "No. You shut up." which closes today. But I thought I'd seen a part of it before.
The show is full of windows, or rather, the confoundingly meticulous fabrications of fragmentary window/sill mises-en-scenes set in high minimalist-style metal boxes. John Yau's description of the works is close and precise, and his description of experiencing them is open and profound. It's a combination that Gober's work has come to demand.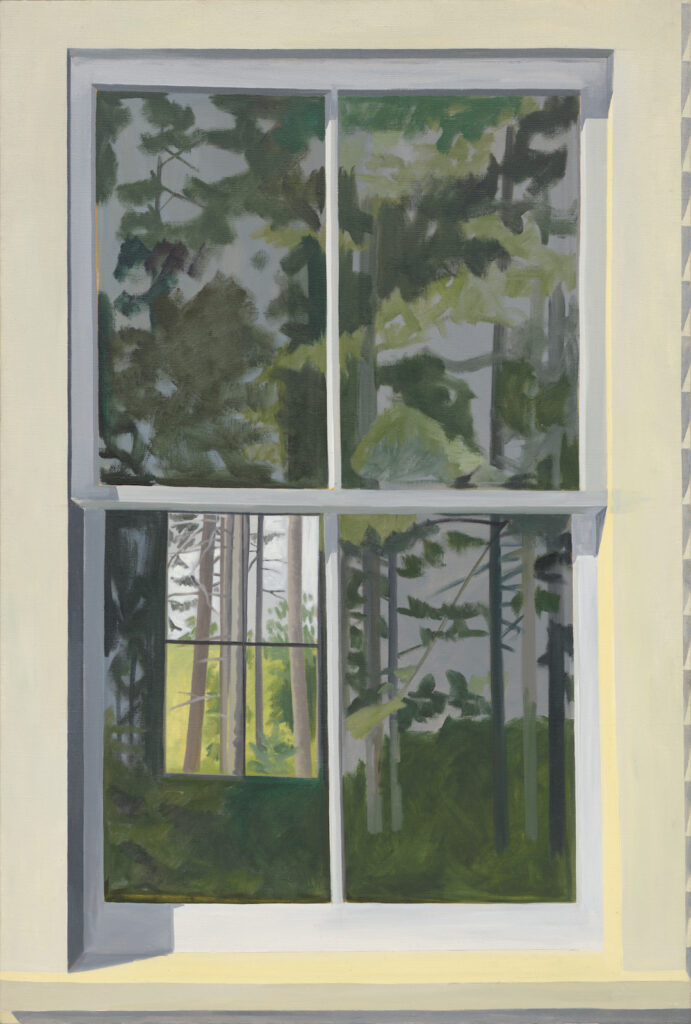 Yau mentioned remembering a painting I'd never known, Lois Dodd's View through Eliot's Shack Looking South, 1971, which was acquired by MoMA in 2018–a gift of Robert Gober. Gober and OPP [other peoples' paintings], though, made me realize I'd seen that little painting up top before.
That painting, by a relatively forgotten American Impressionist, Robert Henry Logan, who I confess I hadn't known until 2020. Turns out during the lockdown phase of COVID, Gober and I had been getting our art fixes in the same place: surfing the websites of every auction in town and beyond. This brushy, little painting was in an American Art sale in September 2020 at Swann Galleries, along with other such memorable lots as this weird, little Walt Kuhn acrobat/clown duo; a very watery take on Central Park by John Marin; and several nice Burchfield bargains.
Though I think this is the first time he's used another artist's work in his work, Gober has often worked with the works of other artists as a curator. In 2009 he organized a retrospective of Charles Burchfield at the Hammer, which went to the Whitney in 2010. And for the 2012 Whitney Biennial, curators Jay Sanders and Elizabeth Sussman had Gober curate a show-within-a-show, a room of paintings and archival material by Forrest Bess. Even when it's not visible, or even referenced, Gober's curating fleshes out a context for his own work. It broadens the view of the world he sees, beyond the one he presents to us through his own work.
Beyond, but also alongside it. In the 2014 show at MoMA, Gober punctuated the experience of his seeing his work with a gallery of resonant work by other artists. A recreation of a group show he curated at Marks in 1999, it included an Anni Albers textile, a Robert Beck video, and a pair of truncated nudes by Joan Semmel facing each other across a Cady Noland stockade.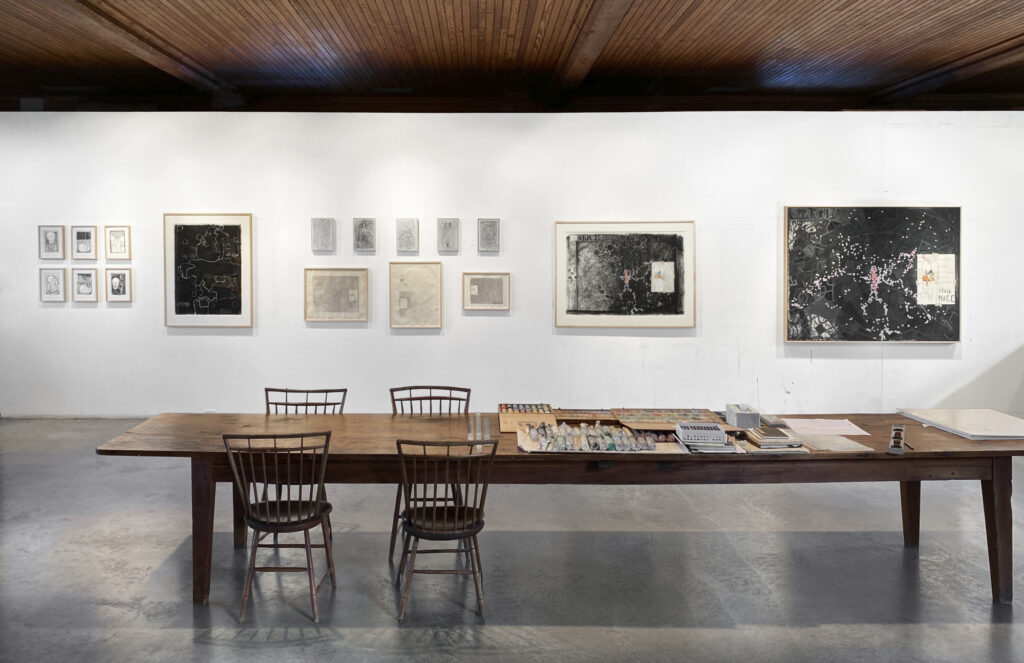 Thinking of this show again also changed the context for the other element of this assemblage: the student-era sketch of a crutch and chair back, dated around 1976. When I first saw it in the online viewing room, Jasper Johns' shows were still fresh in my mind. Johns, too, had recently mashed up an awkward, injury-related student drawing and a painting. And then he did a whole show of variations. [Another relevant Gober series in the show: found academic drawings of feet, to which Gober added text, or inserted a jail window. These guys and their disembodied body parts.]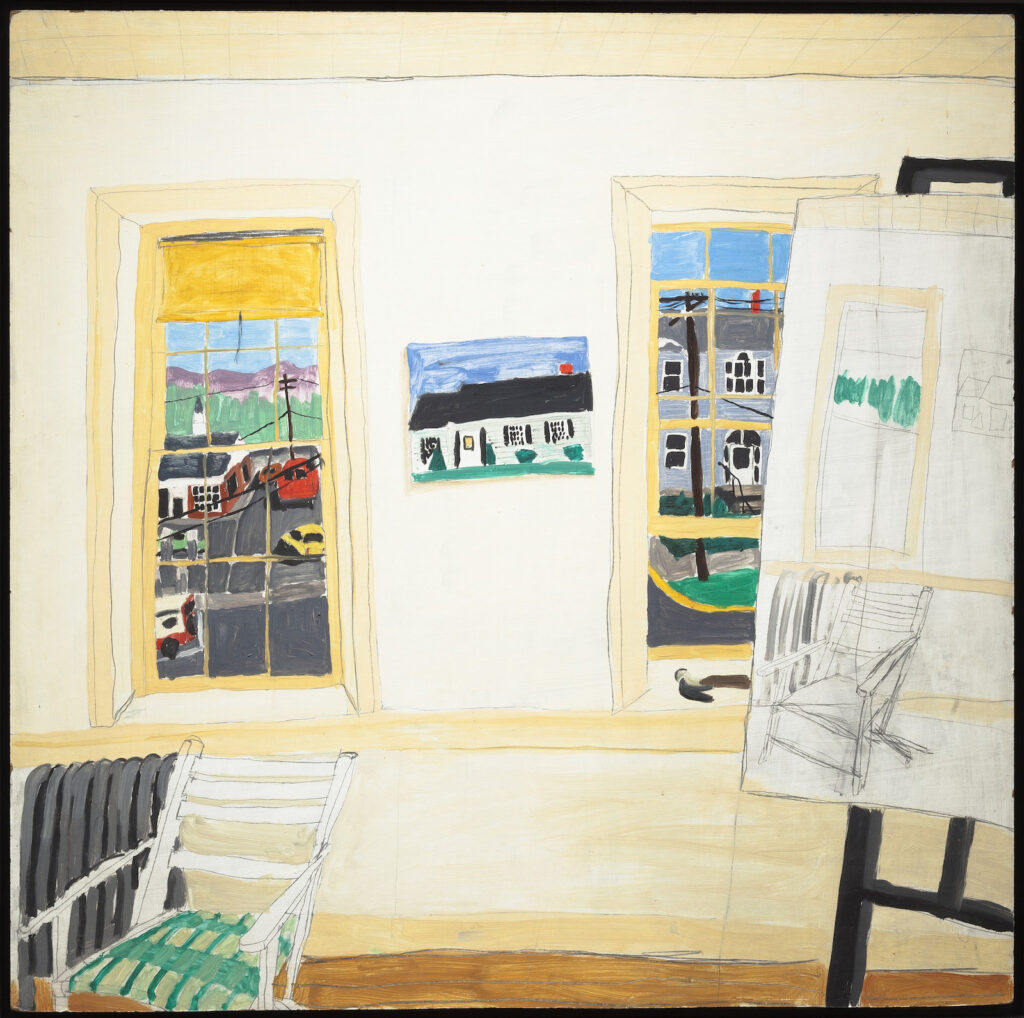 But then the chair hit me. Gober sprinkled early works throughout the MoMA retrospective, which ended with a big, c. 1975 painting of an interior. Actually, it's a chair in front of some windows. Actually, it also includes a painting of a painting of a chair in front of some windows. And while the backs of these chairs may not match, the lines sure do. I have to admire Gober's continued ability to generate a feeling of uncanny familiarity, if not outright déja vu. If only I'd been able to see it at all.