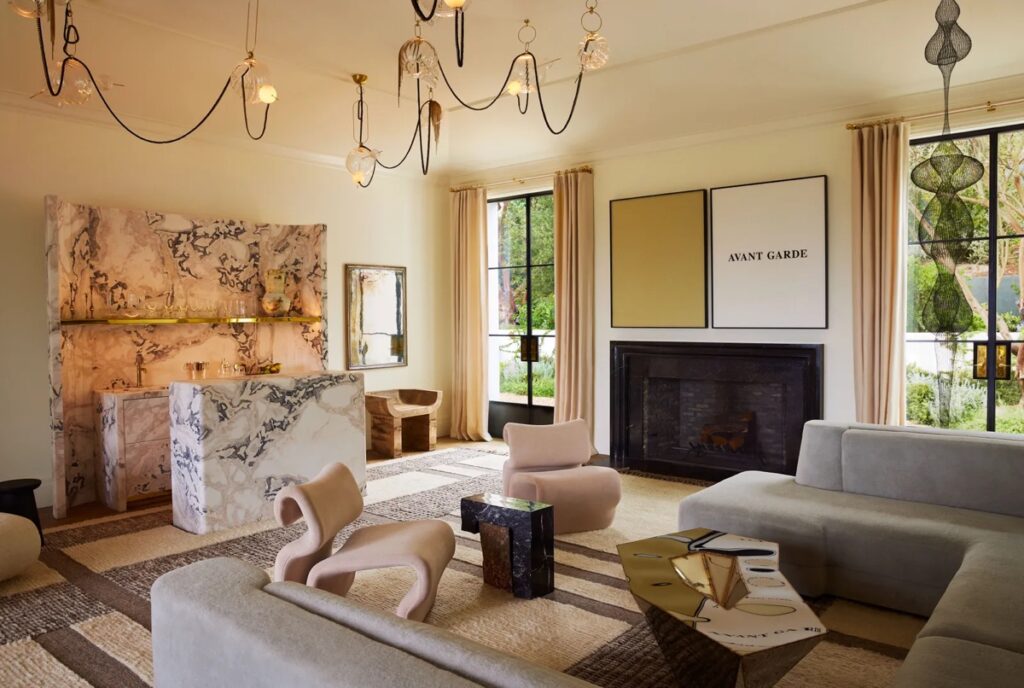 Alexandra Lange brought Gwyneth Paltrow's troublesome installation of her Ruth Asawa sculpture in front of her patio door to Twitter's attention this morning. And I confess, seeing the Architectural Digest photos, that included Lindsey Adelman's drapey light installation, and a Ralph Pucci hammock also hanging from the ceiling of Paltrow's new Montecito living room, I, too, was troubled. For a minute.
But after watching the video tour, and hearing the care and attention to detail, feel, design, and material that Paltrow and her people put into this project, I became fine with it. How else *should* an Asawa sculpture live, but in an actress-turned-influencer's slightly louche, ultra-deluxe living room full of stuff hanging from the ceiling? Not everything should be a white cube. As long as the door, or the dog, or the kid, doesn't hit the fragile sculpture, go wild, Gwyneth. [LATER THAT DAY UPDATE: NOT an Asawa! Problem solved! Or, rather, replaced with new problem!]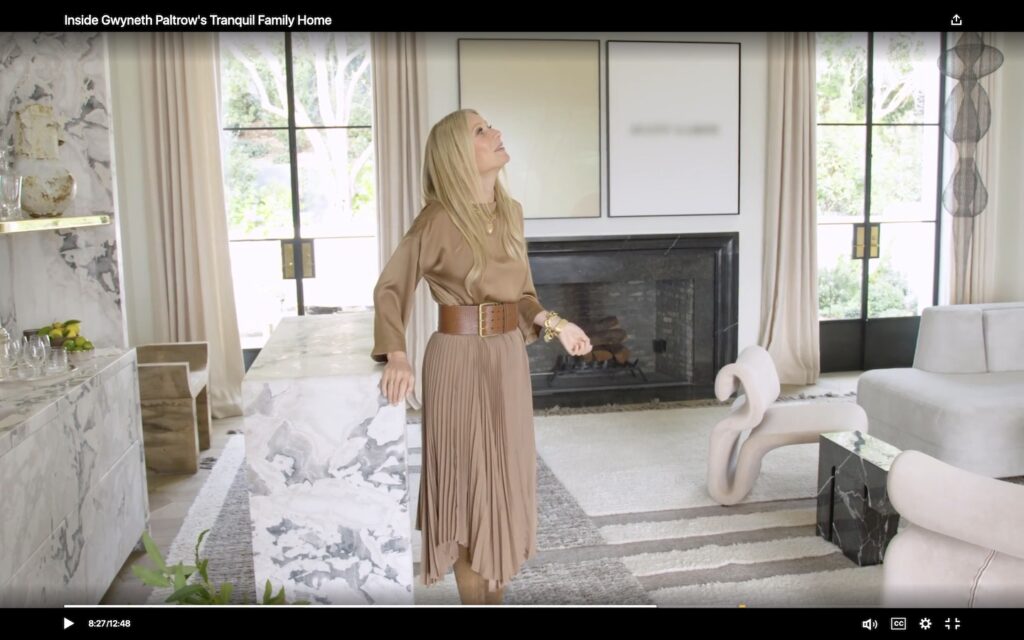 That's not important now. Not when the Baldessari diptych over the fireplace is blurred out in the video. I'm guessing A/D did not want to splurge for the video license from ARS? I also love that all they felt they needed to blur out is the text on one half of the work; the monochrome painting is undefaced.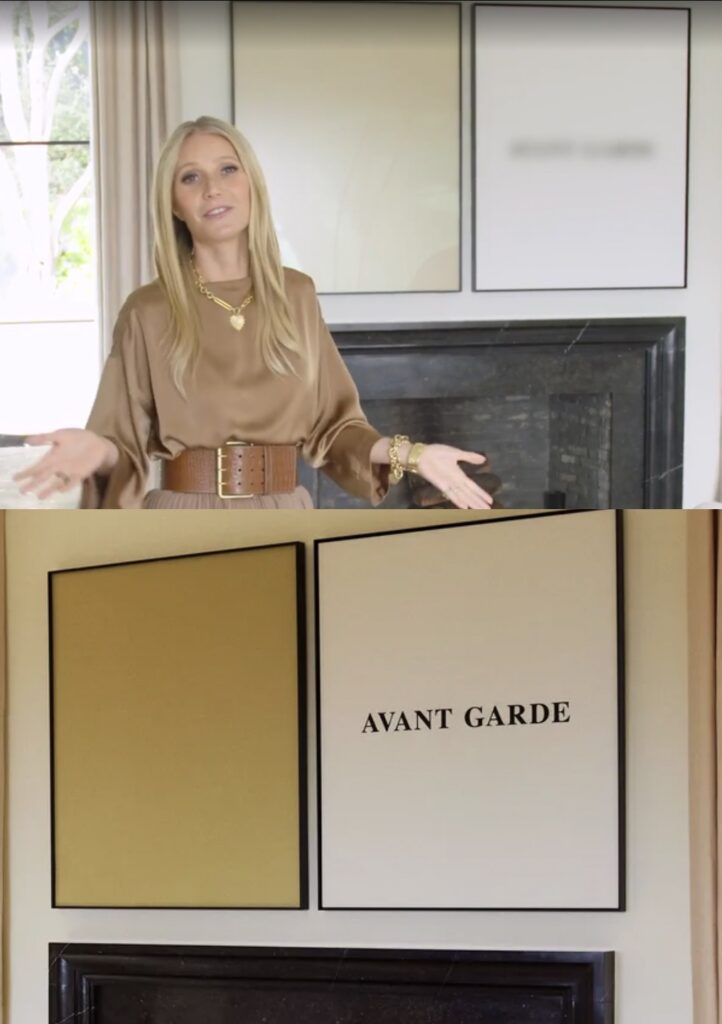 Speaking of face, there's a new one in town. Untitled (Prima Facie), 2022, is a lenticular print mounted on aluminum and enamel on canvas diptych where the avant garde grows increasingly sharper with a move to the right.
It is inspired by Baldessari's Prima Facie (Fifth State): Avant Garde, a 2007 diptych which is itself based on a spread found in Baldessari's 2006 artist book, Prima Facie: Marilyn's Dress: 2006/2007 – a poem in four parts, which was available in both book and deluxe book with a print editions. Earlier states of the Prima Facie series had photographs of actors and actresses where the monochrome is here, with words chosen to be the instant, descriptive equivalent–and equal in visual impact-to the image. Baldessari showed works from the Prima Facie (Fifth State) at Sprüth Magers in London in mid-2006, where Paltrow might have seen them, but this 2007 work came from Marian Goodman. These works are depicted in David Platzker et al's Baldessari Catalogue Raisonée, of course, and the Museum Dhondt-Daehnans in Belgium put out a comprehensive-at-the-time catalogue of Prima Facie works for a show in 2005-06. Untitled (Prima Facie) is a greg.org exclusive.