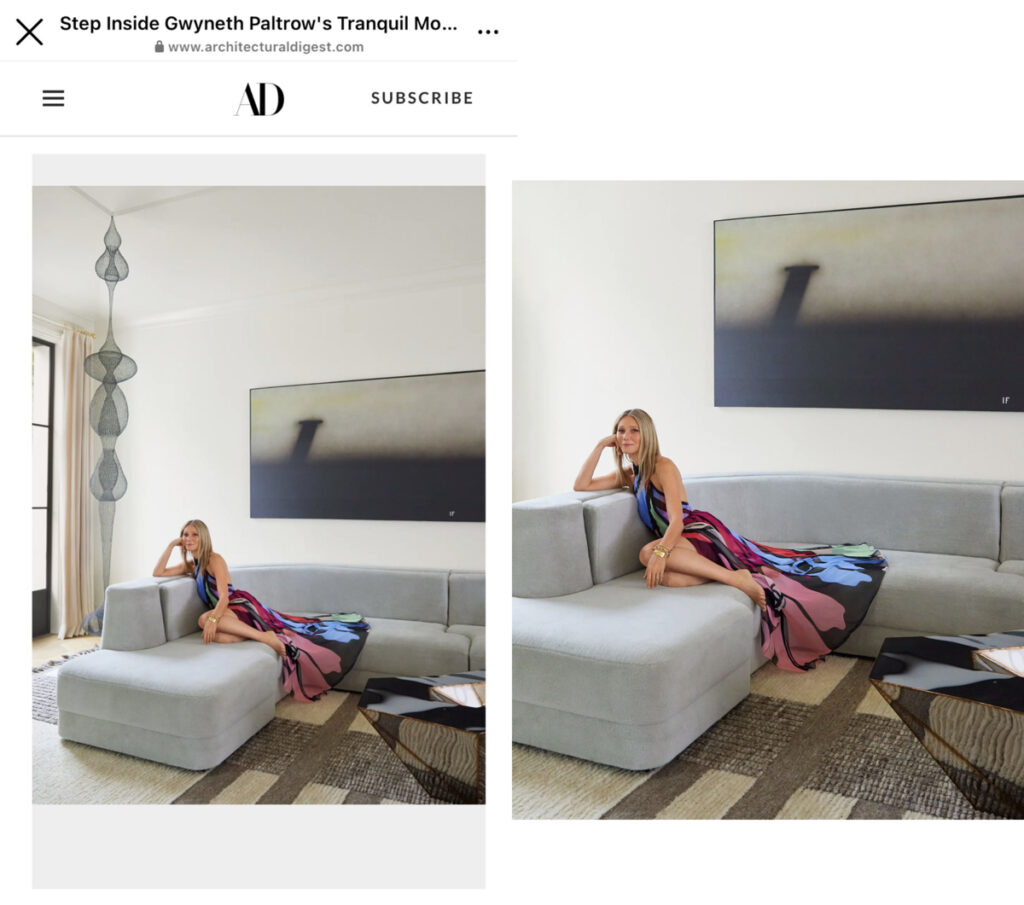 Yesterday morning, I joined in Alexandra Lange's consternation at Gwyneth Paltrow's non-optimal installation of a Ruth Asawa sculpture in front of a window–worse, a patio door–and behind a sofa. I made my peace with it in context–and by focusing on the blurry Baldessari instead.
By yesterday afternoon, we'd all been on a quite journey, because it turns out Paltrow's Asawa is NOT an Asawa after all. Architectural Digest cropped the sculpture out of their slideshow, and removed all mention of it from the credits. INCLUDING, I'd point out, the image licensing by Artists Rights Society on behalf of the Asawa Lanier Estate.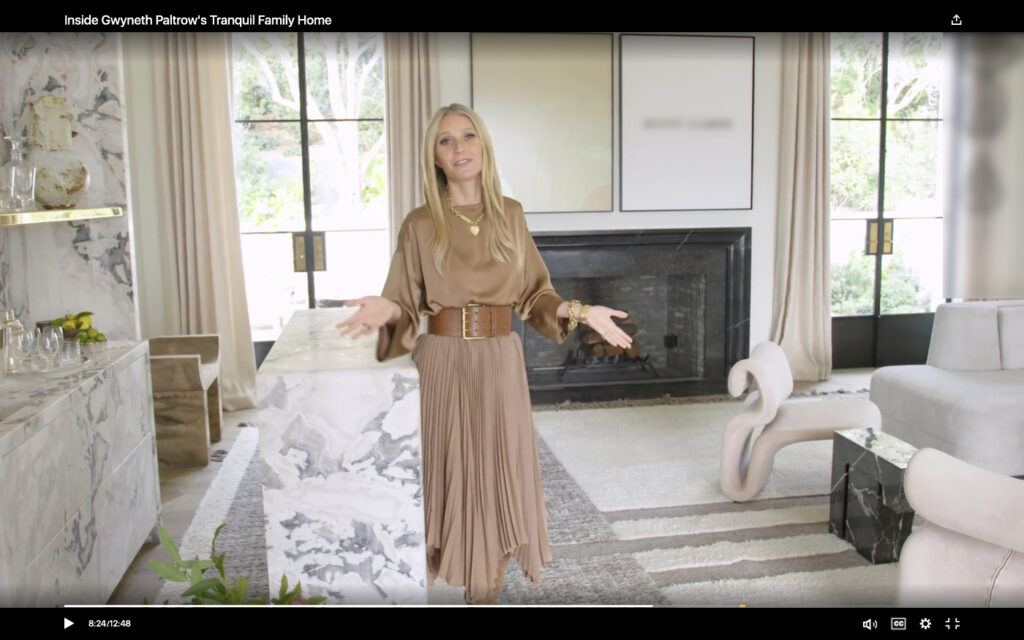 Part of me is morbidly fascinated with how the Asawa attribution and credit ended up in the piece, and I fully expect Architectural Digest will never tell us. Did Paltrow claim it? Did the writer and editor assume, but not factcheck? Or did they factcheck, and an assistant or the decorator friend claim it? Did ARS not do anything besides send an invoice? Did the Estate know and intervene? Or know and roll with it? What did the Zwirners do? Is there even a way to tell if an Asawa is real, besides the provenance–and the price?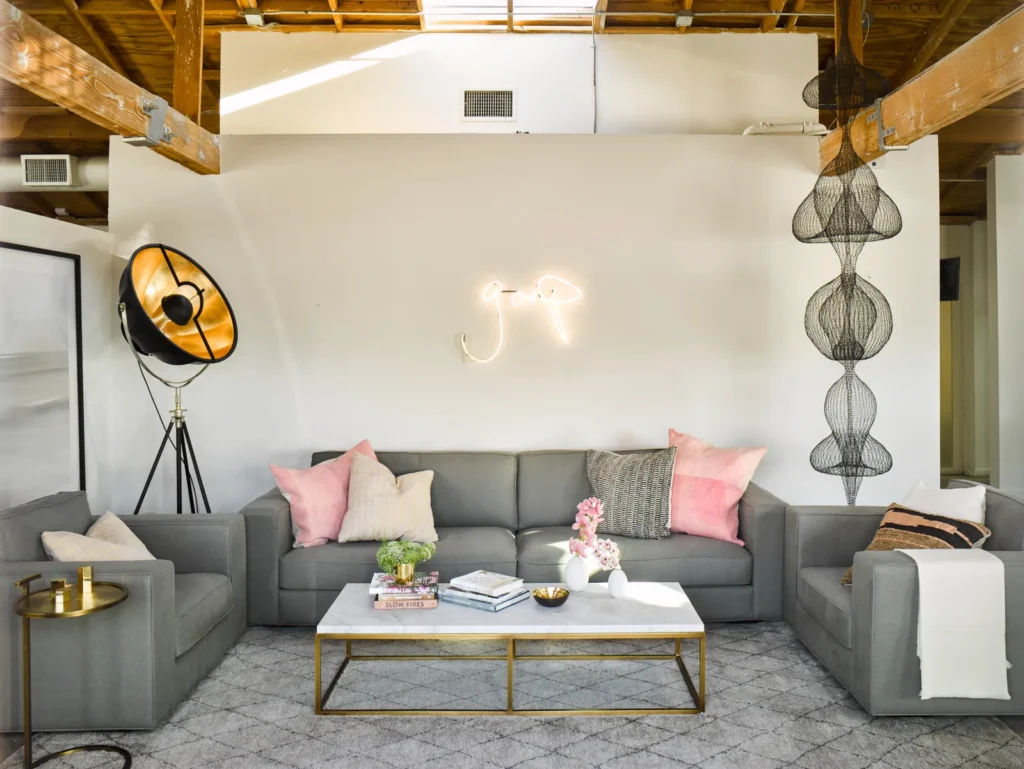 Did the woman who pivoted from selling fake health products to shilling for crypto somehow mislead people about the authenticity of the wire sculptures in her sponcon features? Did the self-described online auction-scouring furniture obsessive forget who made a 10-foot tall sculpture, and whether she paid $9,000 or $900,000 for it? Did she forget it twice? Because there are at least two. In Lange's thread, Warren James linked to a different Asawa-looking sculpture in the Restoration Hardware-designed waiting room at Goop, from an A/D feature from 2017. Gwyn.eth done knew.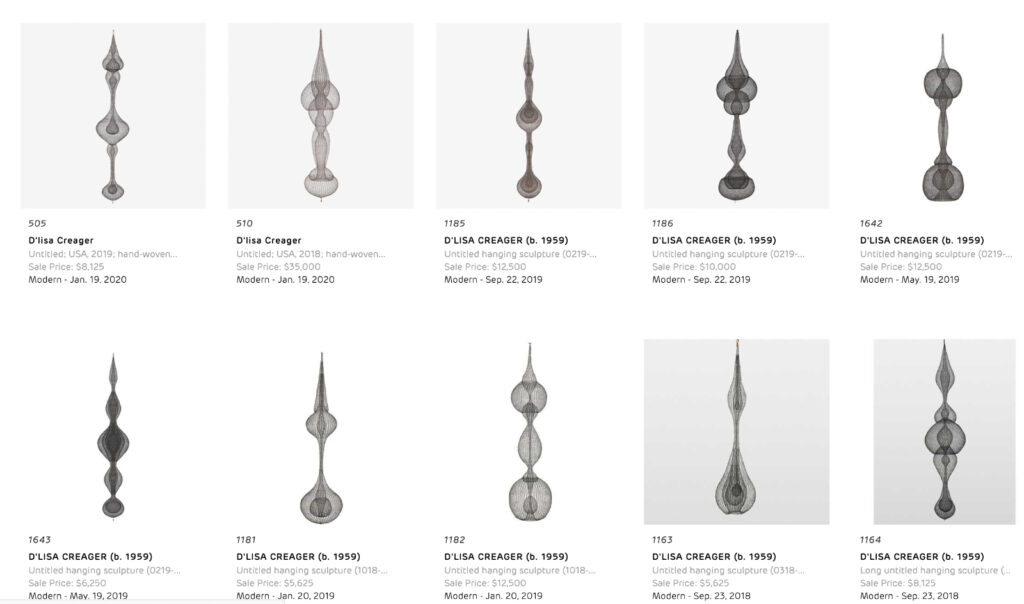 And her design obsession is the tell. Because various regional auctioneers, including the now-merged design auction houses of Rago, Wright 20, and LA Modern, and modernist design fairs in Palm Springs all regularly feature knockoff Asawa wire sculptures for sale. The ones in Oakland, who knows, but most of the others seem to be consigned directly by their maker, D'lisa Creager. Her own website shows a variety of bodies of sculptural works, but the ones that appear publicly, like clockwork, two per auction, are her Asawa knockoffs. She's sold 20 at Rago since 2016, when Asawa's own prices were on the rise. (Zwirner began representing the Estate in 2017, and prices have jumped from five to seven figures as collectors and museums have been playing catch up.)
As a guy who makes facsimiles of artworks, I feel acutely aware of the lowkey wildness of calling out someone for making knockoffs, but it's not just a question of honor among appropriationists. Creager is filling a demand–for cheap and plentiful Asawas–for which there is no supply. But she's doing it by claiming to have been taught by Asawa and her family, when in reality, she attended a lecture Asawa's daughter gave at the Japanese American Museum in LA. It's this phony, implied lineage, just vague enough to avert a statement from the Asawa camp, that really bugs me. That, and the design/auction world's willful trafficking in obvious knockoffs, whatever the market will bear.
Fortunately, if the editor's letter is any indication, Gwyneth's false attribution will live forever in print. Subscribe now.
lol UPDATE: A/D now credits the work as by D'Lisa Creager. Congratulations on your first Architectural Digest appearance[s that we know of]!