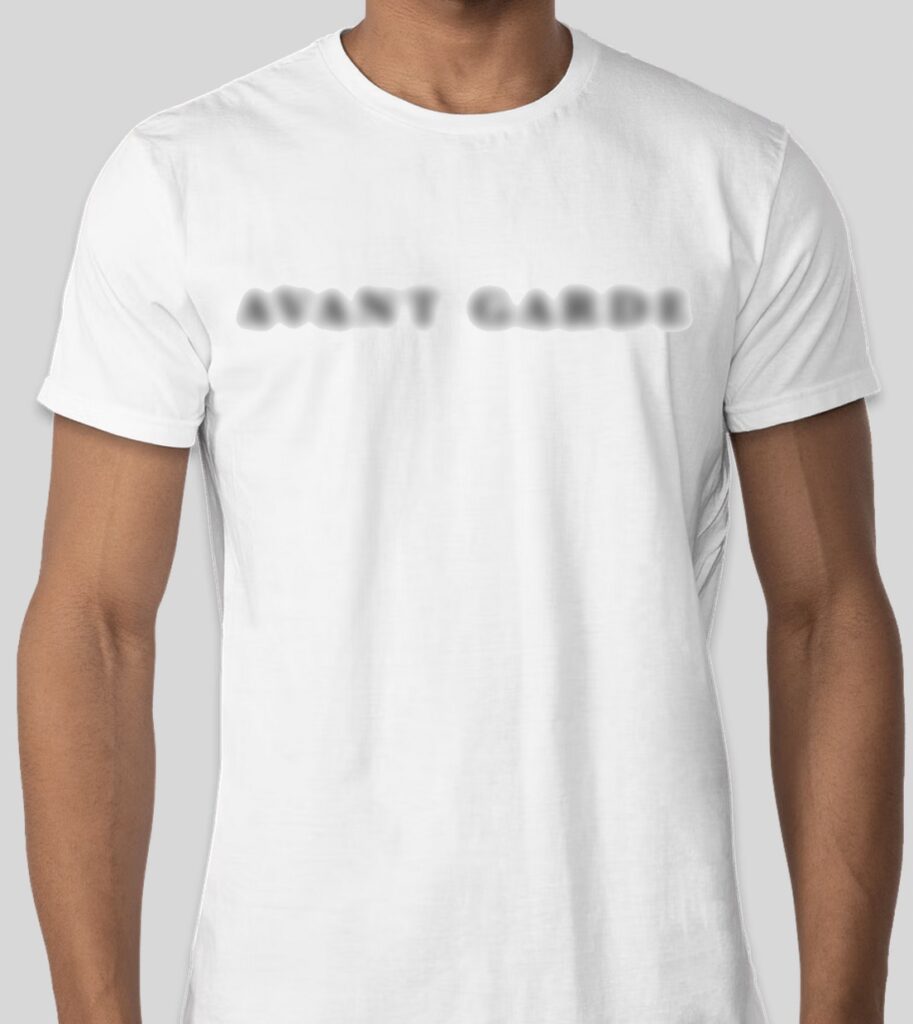 I know we all got distracted for a minute by the Ruth Asawa knock-off hype, but let's remember what's really important about Architectural Digest's glorious visit to Gwyneth Paltrow's new house in Montecito: they decided not to get video rights for the John Baldessari diptych over the fireplace, and so they blurred out the painting. Well, technically, they only blurred out half of it. The monochrome, apparently, can slide.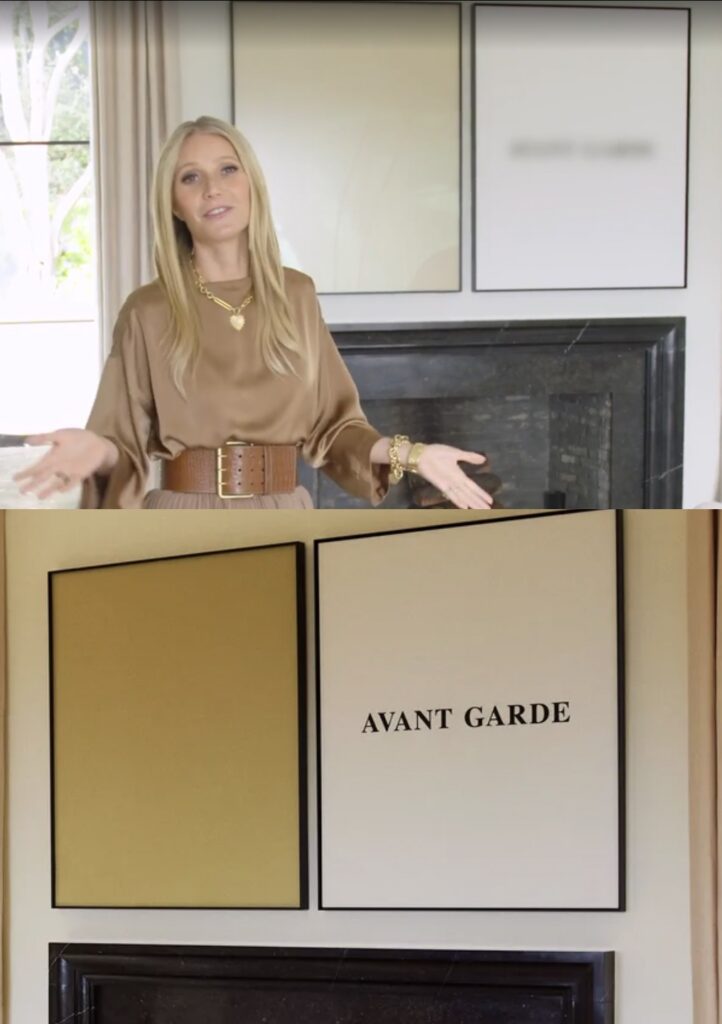 To celebrate this moment in the history of artist rights management in the multiplatform digital content era, greg.org is issuing this t-shirt. What does it say? NO ONE KNOWS. What is it referencing? NO IDEA. The meaning will remain an eternal mystery that will baffle your friends, families, and Zoom counterparts, but at least it will always remind you of the fun we all shared this week.
The rendering above shows the concept, which is, to paraphrase John Baldessari, to try to make it very simple, so that the blurred and the face are equal. The shirts will be silkscreened in color (well, black and grey) on white, 100% cotton, Hanes Perfect Tees, and will ship shipped worldwide for $US22.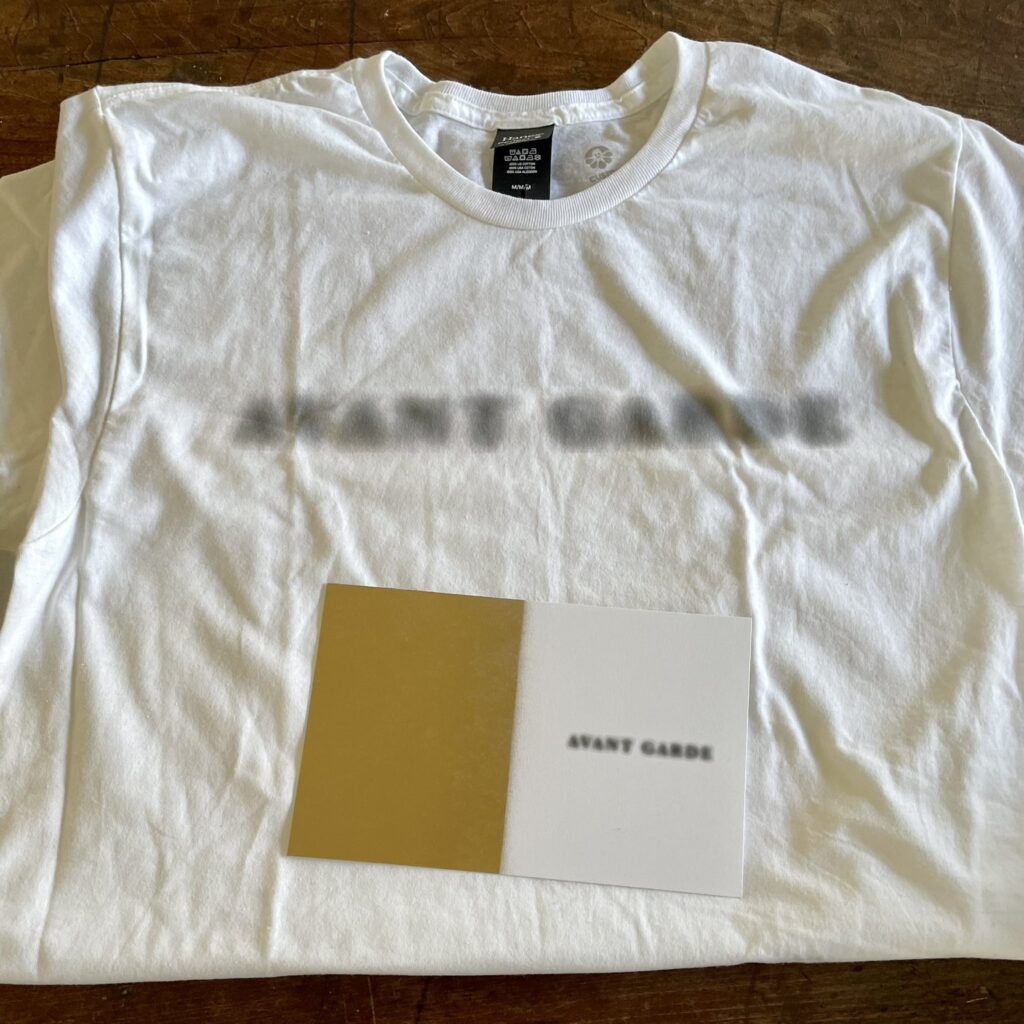 Like the celebration for the auction in Italy of a someone's Twombly bunny drawing, these shirts will only be available for a minute–through the weekend, Sunday night, Feb. 6–and will only be made on a break-even basis. Can you imagine losing money on a conceptual digital rights management apparel stunt? I cannot. So if 10 or more folks don't jump in, I'll call it off, return the money, and recognize the 9 or fewer true avant garde pioneers with something else. Wow, OK then, less than an hour in, so this is happening!
Many thanks to everyone who made the moment of conceptualization possible. It is now the moment of realization, and this is the only new order being accepted: