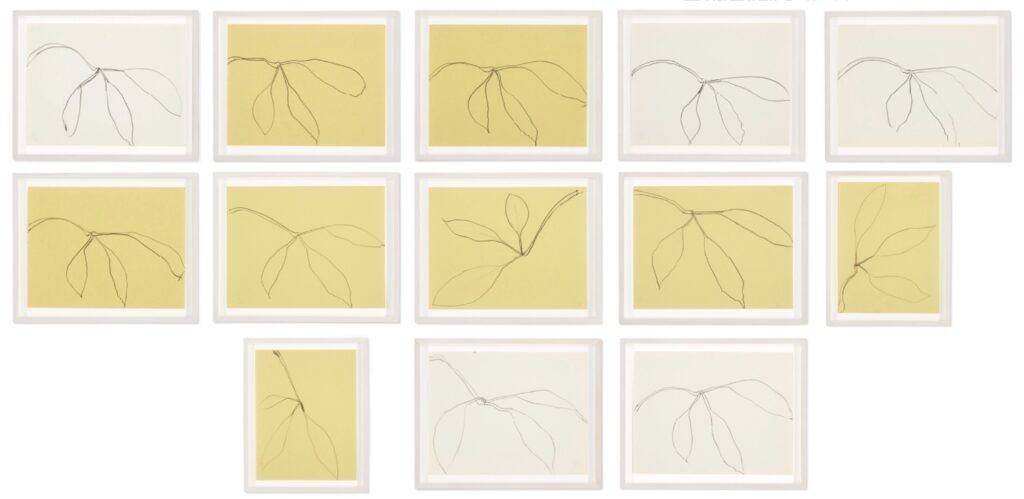 It's late January. It's cold and gross back home, but you've gotten away. You're at the beach. Let's say St. Maarten. The house fits a few friends. It's quiet, peaceful, relaxing, private. Or maybe it's joyous, raucous, uninhibited, and freeing. Honestly, I don't know, I wasn't there. One morning before breakfast, or maybe it was a late afternoon after a hot day at the beach, you notice your friend Ellsworth sitting on the edge of his lounge chair, facing away from the pool and toward the rhododendrons. You don't disturb him. As you're about to drive him to the airport, he presents you with a sheaf of drawings, a token of thanks for a wonderful visit. You cherish those drawings and the memories they evoke for 44 years, then you sell them at Christie's for half a million dollars.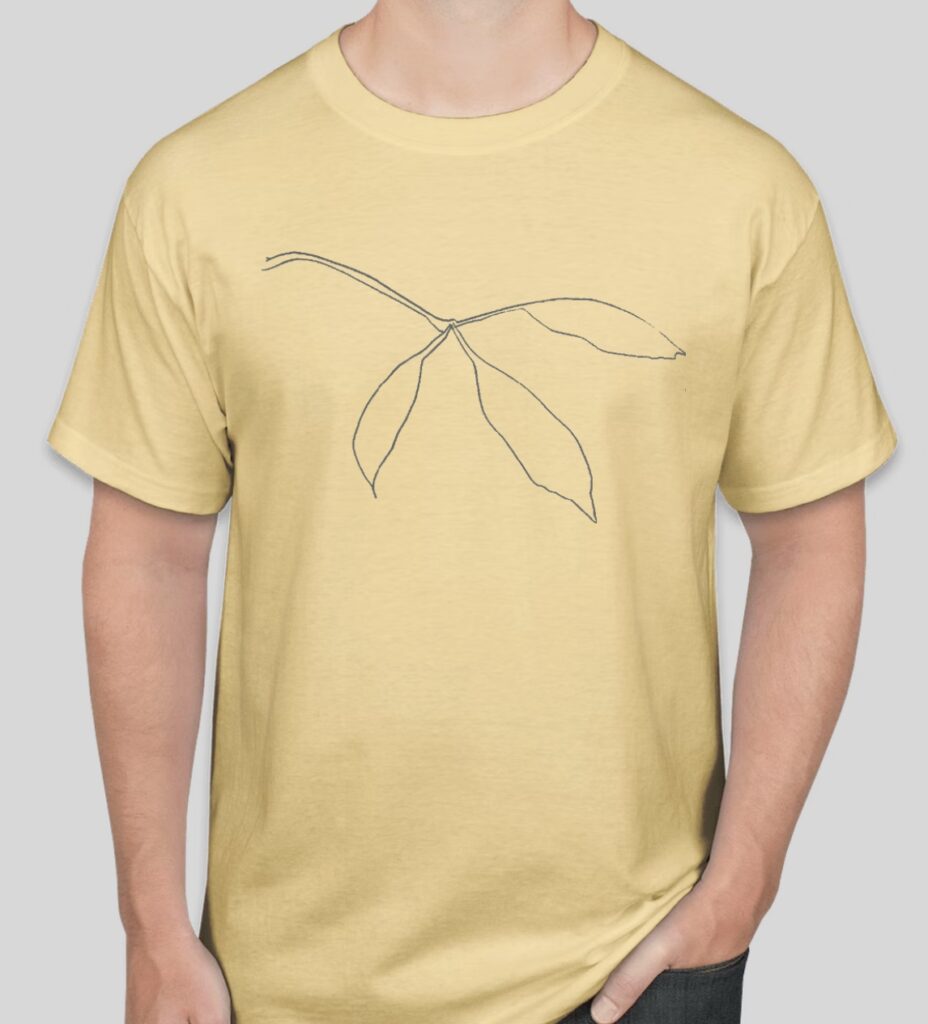 Everyone marks the 100th anniversary of Ellsworth Kelly's birth differently. Some people organize a massive, traveling exhibition. Some sell the stack of plant drawings Kelly gave them from January 25, 1979. And some people celebrate the sale of those drawings with a T-shirt.
The EK 10 MAR 23 T is silkscreened on daffodil yellow Hanes Authentic T, and is accompanied by a hand-signed and numbered certificate of authenticity. The shirt will be available only until the completion of the sale of Lot 139, Ellsworth Kelly, 13 Drawings, at Christie's New York, this Friday, March 10. The sale starts at 10AM Eastern, with Lot 101. After the sale ends, two shirts will be available, upon proof of ownership, as a prize for a successful bidder—or, worst case, as a consolation for an unsuccessful seller. Otherwise, get your orders in before like 10:30 Eastern?
[Note: If the project reaches a breakeven number of 10 t-shirts, it's a go, otherwise I'll refund everyone and cancel it. This is the first shirt project I've done since Elmugeddon, and I frankly have no idea what my social media reach is these days. Or what t-shirt fatigue may be setting in, for you or for me.]
The shirt is $30 shipped in the US, and $40 shipped worldwide. Order an EK 10 MAR 23 T via PayPal until the morning of Friday, March 10, 2023:
[morning of Friday, March 10, 2023 update: the drawings failed to sell at a top bid of $220,000. Please accept two t-shirts as your consolation prize, dear seller, and thank everyone else for engaging!]
Previous, related: four other conceptual t-shirt projects