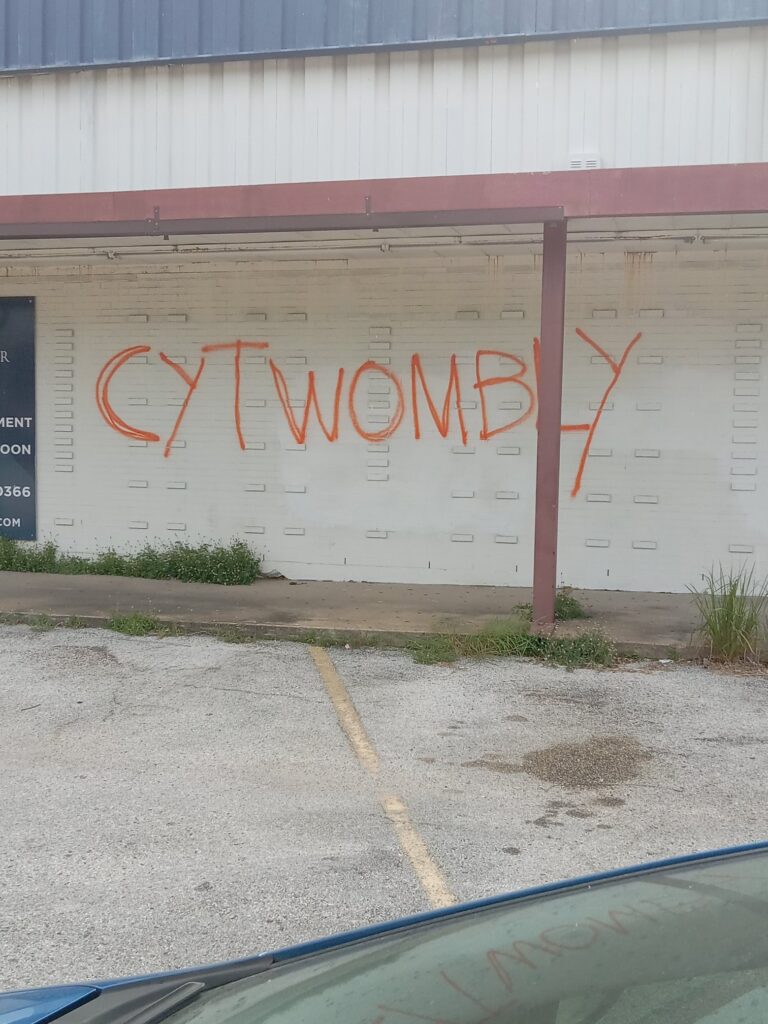 Cy Twombly is not letting a little thing like death slow him down. Twitter user @buffalosean spotted this new Twombly pavilion on the northern side of Houston, in a former Sand Dollar Thrift Shop at the corner of 19th and Yale Streets. Google Streetview's last capture was just a few weeks ago, so this is feeling very fresh.
To those who say this is just an artful graffiti tag, I would point out that the Menil also once turned an old grocery store into a posthumous Dan Flavin pavilion? Maybe one standalone Twombly pavilion was no longer enough?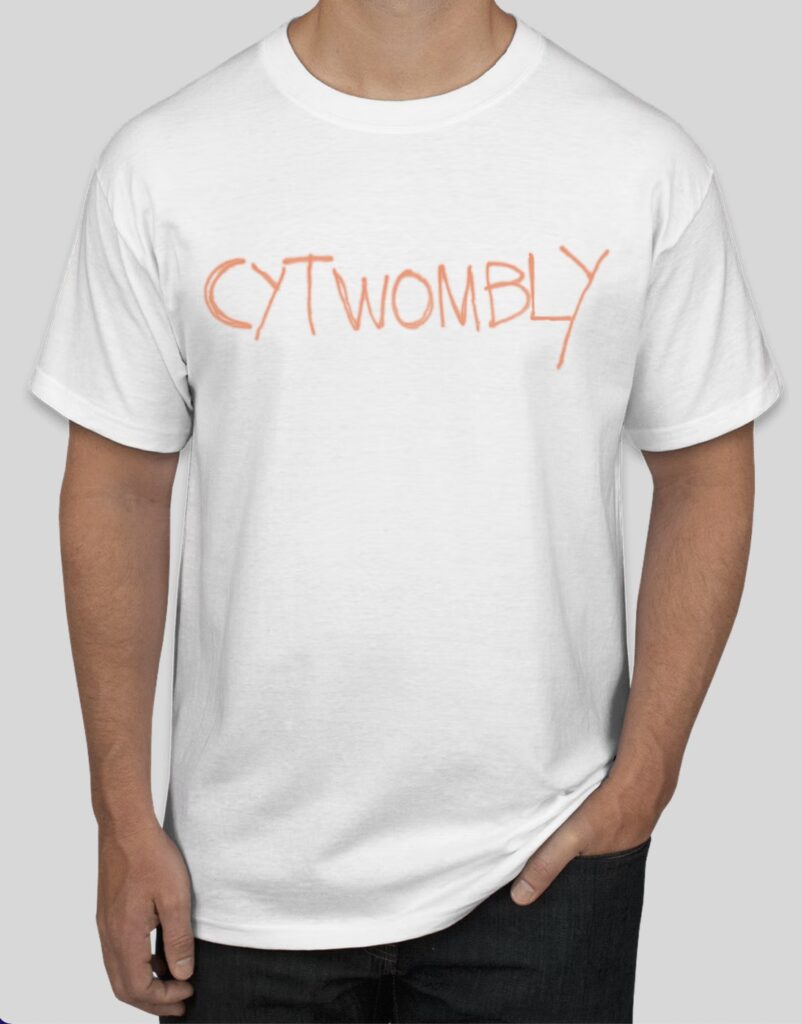 Or maybe this is a pop-up shop for a capsule collection from the Twombly Foundation? And if it were, would the merch possibly look any crispier than this T-shirt? To celebrate the hilarious impossibility of such a thing, this CyTwombly T-shirt will be available this weekend was available through midnight wherever, Sunday, July 23rd.
It will be screenprinted in OG orange on a white Hanes Authentic T (to match the Twombly White Rabbit T-shirt from last Summer. Collect'em all!) and will ship worldwide for $US30.
As with previous t-shirt projects, this will only happen if ten people or more want one, and it breaks even. UPDATE: WE ARE THERE. IT IS HAPPENING. Which (MBA? lmao) ten people have always ordered, and between the surprise & delight and shipping, I have yet to actually break even on one of these. Maybe I should take some garbage bags full of them to Times Square and sell them to hypebeasts. Or maybe it's just a way to share a moment.
UPDATE: It is done. Thank you.