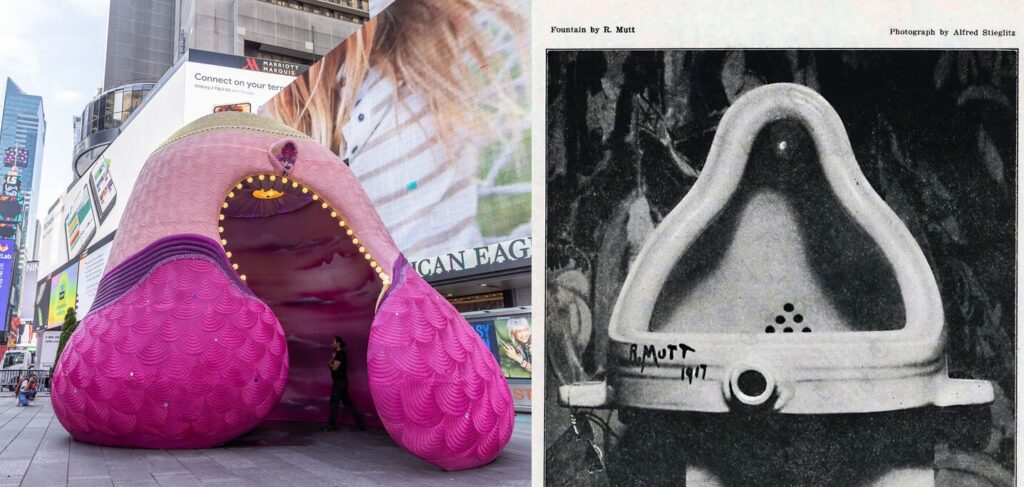 The important thing to remember is when you see an artist doing strong work you admire, don't be satisfied with the attention they're getting. See what they put out there. Go to their website.
Pamela Council has remained ensconced in the Times Square of the discourse even after their monumental sculpture, A Fountain For Survivors [above, left], left actual Times Square. I knew they made fountains. Their work has Fountain in the title.
But then somehow only after they tweet a read [tweet rip obv] of the tiktok Pink Sauce project do I realize they're fluent in the language of the chocolate fountain.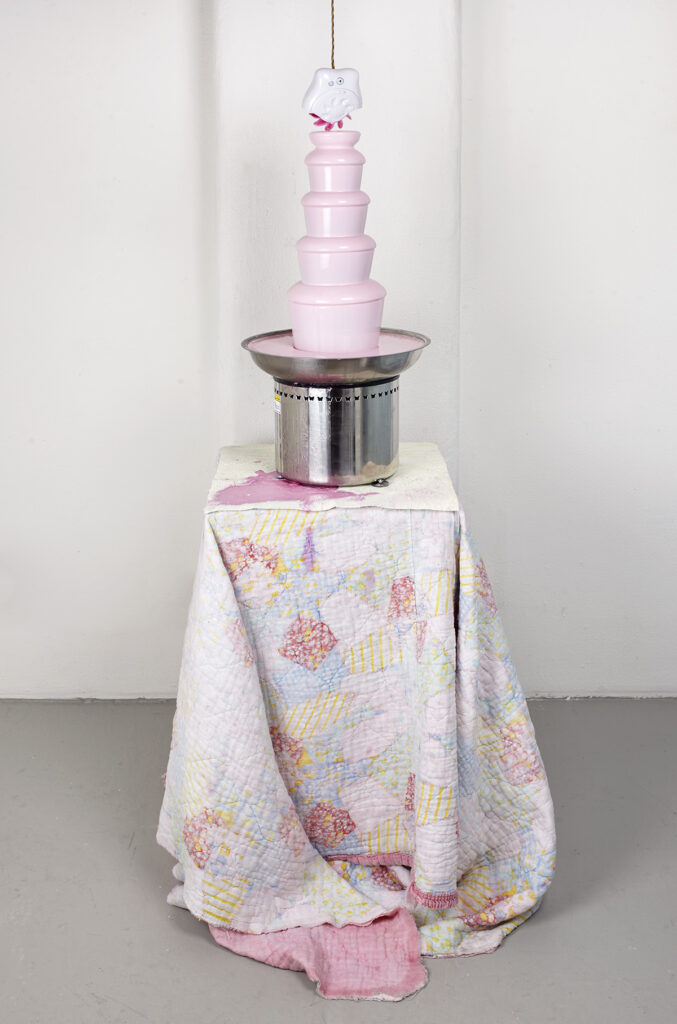 Council's first [?] exploration of the form was during an residency and exhibition at Rush Arts in 2017. [update: Of the chocolate fountain, yes, but Council points out that their first official fountain work was in wtf is juice/GW Smile, in 2016.] They showed Tenderheaded, which included a chocolate fountain filled with Luster's Pink Oil, a classic Black hair moisturizer from back in the day, mounted on a vintage quilt. The top of the pulsating pink fountain was grazed by the tips of the rotating silicone tongues on a sex toy suspended from above. It seems to have made a glorious, irrepressible mess.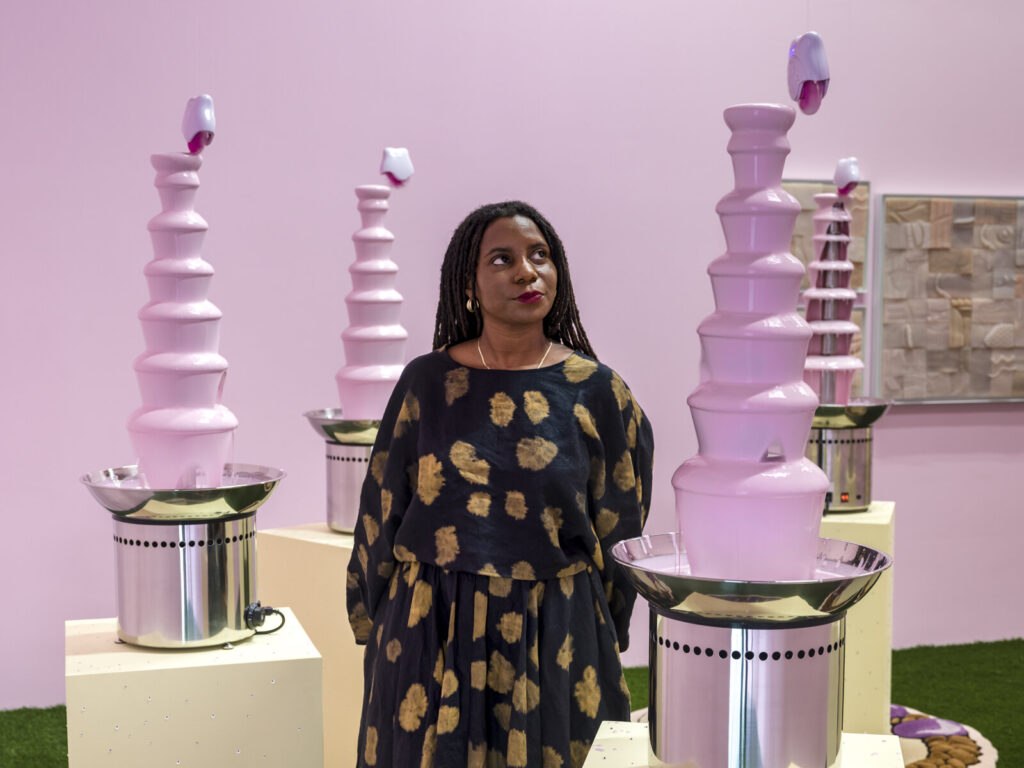 Tenderheaded was followed by a series of exuberant fountain sculptures, whose multisensory presence insist on their physical experience in the moment, while simultaneously evoking–or exorcising, where needed–memories of the past. A phalanx of Pink Oil fountains held the room in BLAXIDERMY Pink, "a healing space" dedicated to the artist's 14-year-old self which has been realized in at least two installations, in 2019 and 2021.
The sumptuous, surging form, the materiality of a pulsating skin that toys with solidity until it drops it in a sheet, the combination of beauty and mess, to be drawn in by these objects and only then to discover the powerful psychic work they've been set to, Council's fountains couple the allure of watching them forever with the urge to GTFO.
Pamela Council [pamelacouncil.com]
Previously, related (and after Council had already started pouring): Fountains for the next hundred years