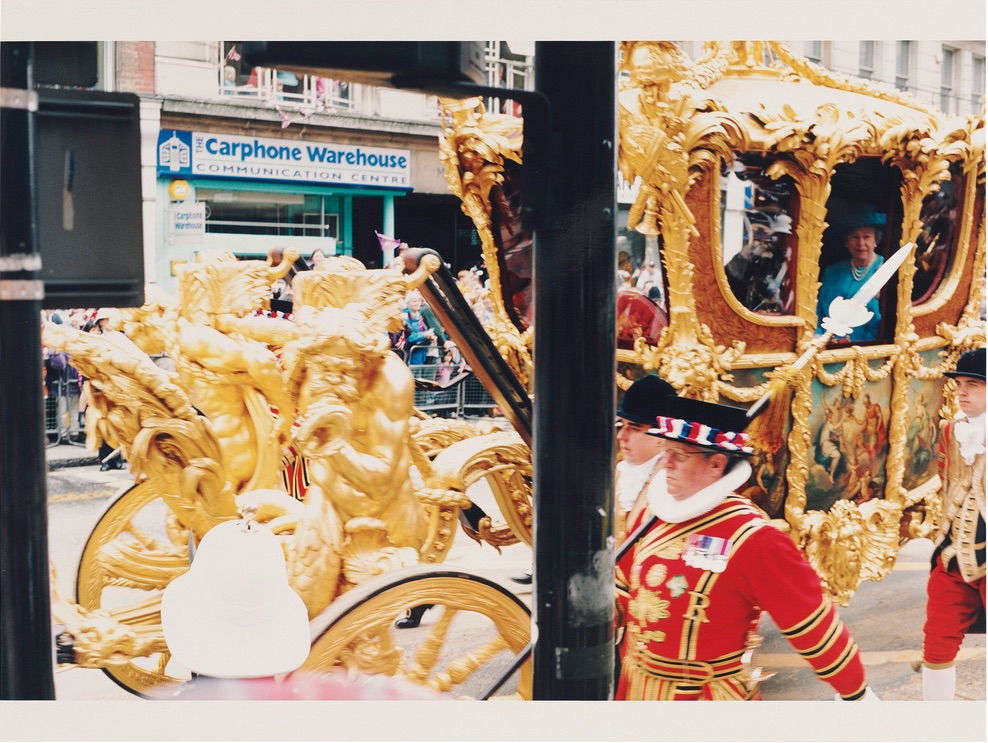 The last time the Queen of England rode around London in the Gold State Coach was for her 50th anniversary, and Wolfgang Tillmans was there.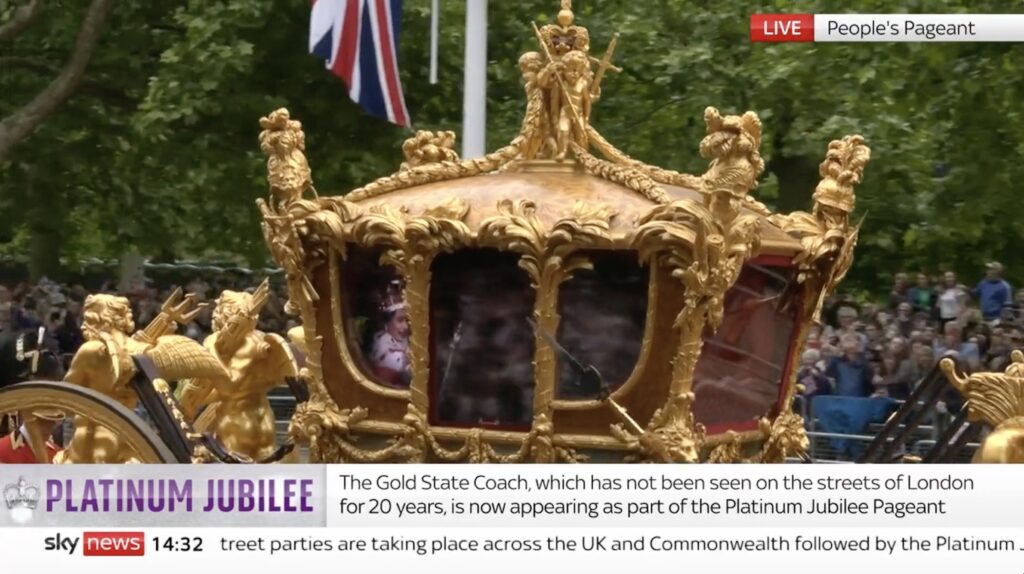 If he was there today to see the Queen's subjects waving at a hologram of her riding in the GSC, it might look a little something like this. Protip: the way you can tell my Tillmans from Tillmans' Tillmans is the aspect ratio.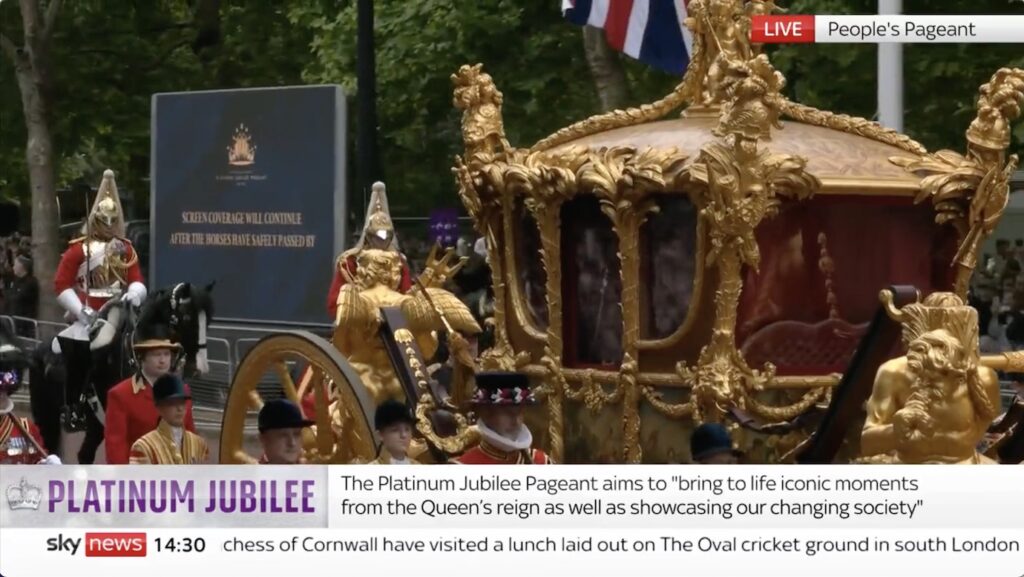 And while mine will ship with a separate
SCREEN COVERAGE WILL CONTINUE
AFTER THE HORSES HAVE SAFELY PASSED BY
monochrome, I feel like Wolfgang would have been able to get both screens in one shot.
Previously: Yas, Regina