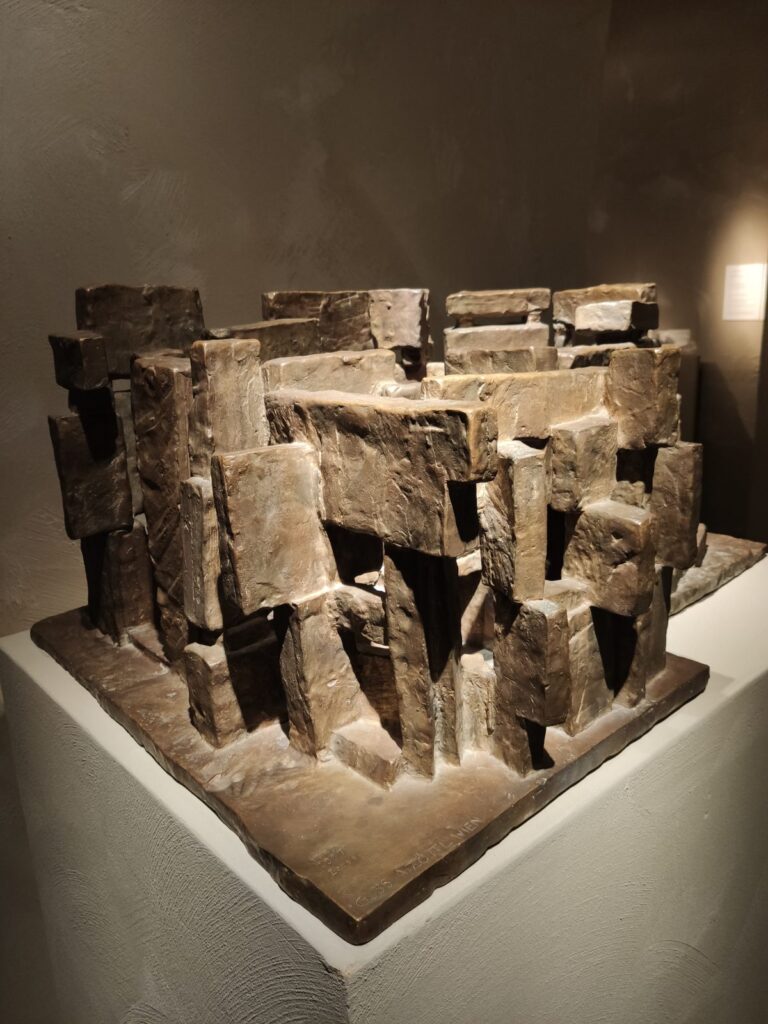 From the report of noted Rembrandt scholar Gary Schwartz's first TEFAF since 2020 comes this extraordinary surprise:
A bronze model, dated 1967, by Viennese sculptor/architect Fritz Wotruba for a church, originally commissioned by Dr. Madelina Ottilinger for an order of Carmelite nuns. The nuns rejected the design, and Ottilinger and Fritz G. Mayr persevered to have the church built elsewhere in Vienna. It was completed in 1976, after Wotruba's death.
Remarkably, the chapel seems to follow the bronze model, only in concrete slabs. It's like Paul Rudolph's Orange County Government Building, but without the restraint. Perfect for being exorcising the site of an old Nazi barracks.
If I can figure out who brought this to TEFAF, I'll add it here. [Update: Thanks to Dr. Schwartz, who emailed to report it is at Sascha Mehringer, of Munich. TEFAF runs through June 30th.]
406 TEFAF Days [garyschwartzarthistorian.nl]