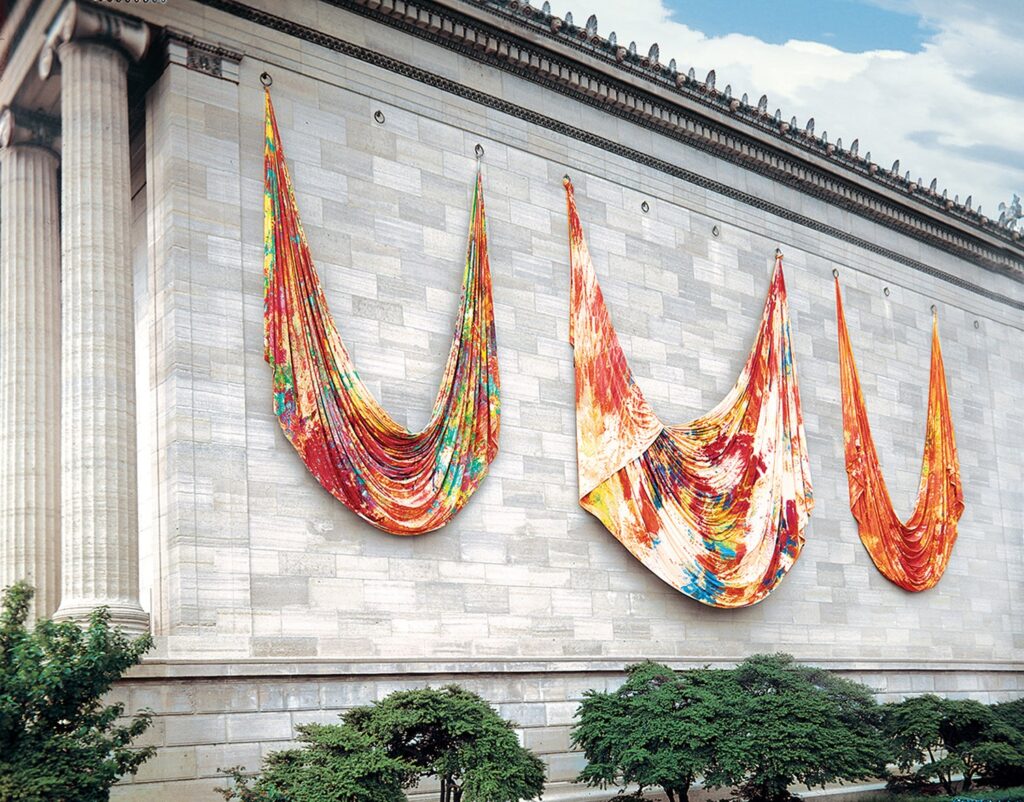 I was very sad to learn of the passing of DC legend Sam Gilliam Saturday. My condolences go to Annie and the rest of his family and friends. When he didn't make the opening of his [COVID-delayed] show at the Hirshhorn last month, I was concerned for a minute, but Gilliam also had the temperament and tenacity that made you feel like he'd go on forever, and dare you to think otherwise.
Beyond the fascination of experiencing his work, I had the great thrill and honor to get to know Gilliam a bit, and to do a deep research dive into his career and practice a few years ago for a magazine article. As I said at the time, "my takeaway is utter respect for Gilliam's work and his practice, which evinces the kind of fierce independence required to sustain six-plus decades of experimentation, only some of which happened in the spotlight of the mainstream art world."
Especially since 2012, the mainstream art world and its institutions have finally made it possible to see more of Gilliam's work, and to see significant examples of it. His dedication to abstraction and experimentation, and his simultaneous fluency with painting and sculpture, are sure to continue growing in significance, even as we now face a difficult world made even harder by his absence.
Remembering Sam Gilliam (1933-2022) [pacegallery.com]
Previously: On Sam Gilliam for Art in America