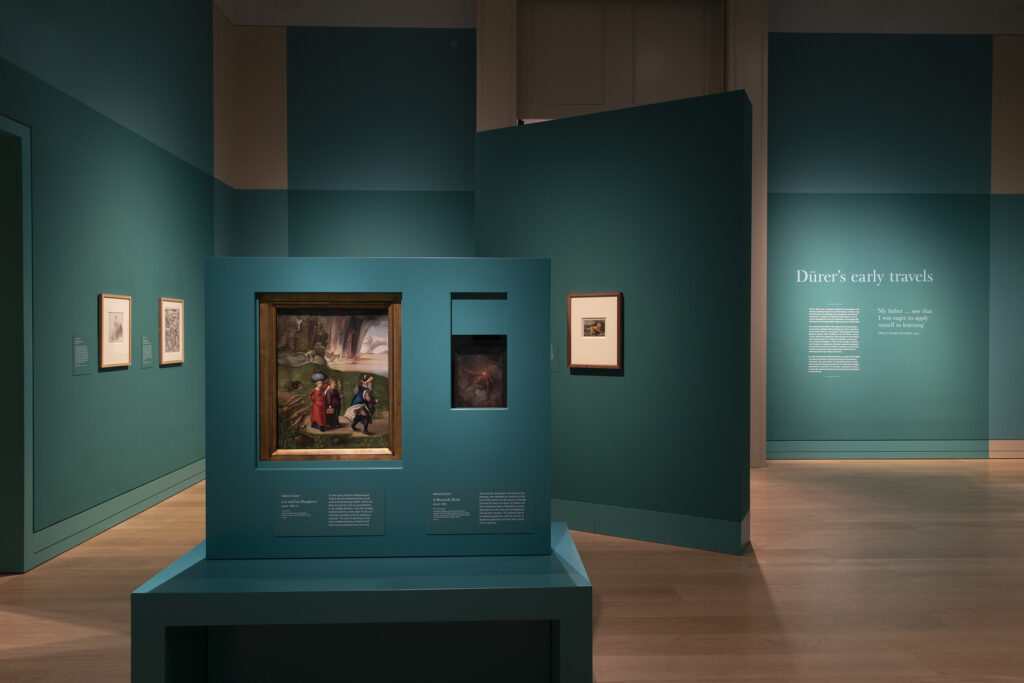 No reason, but I woke up thinking about The Credit Suisse Dürer Diptych, a surprising pairing of two paintings which have ominous visions in the heavens and apocalyptic destruction raining down from the sky, beautifully painted on their reverse sides. Last year, in the midst of the Omicron surge, the National Gallery in London brought these two paintings together for a Dürer show sponsored by Credit Suisse.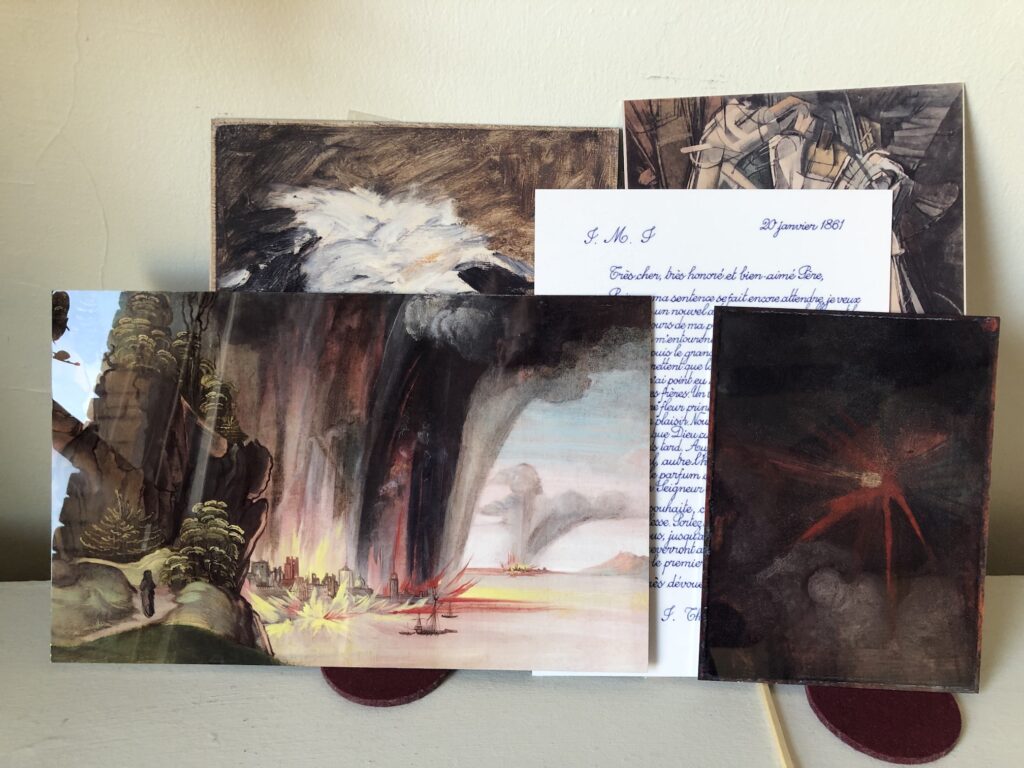 I was reluctant to make Facsimile Objects of these paintings, but felt compelled by the concepts I'd constructed for myself and the project. It wasn't my fault the world–or at least the museum–didn't close to limit the spread of the pandemic.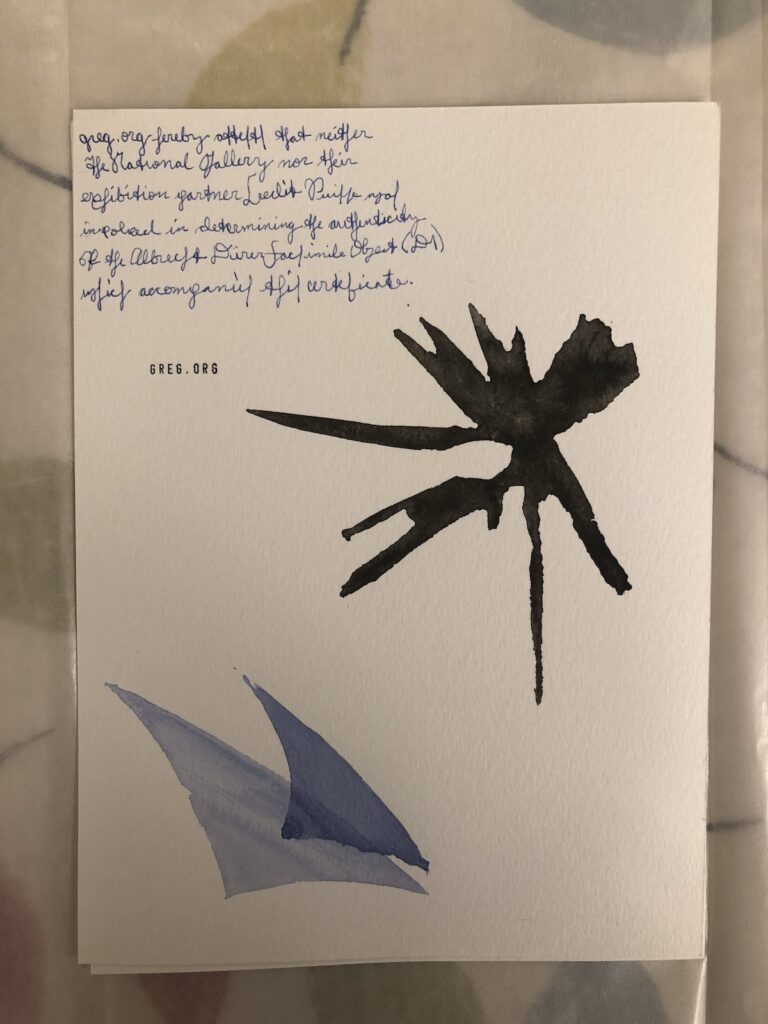 And I don't know when exactly, but very early on I decided not to show or promote the Certificates of Authenticity I was including. Actually, at first, it was because they didn't yet exist when I was promoting the first FO, and I did not know how they'd turn out, or even what they'd be. Soon, though, I saw them, not just as part of the concept of a Facsmile Object, but part of the experience of owning it. Not secret, necessarily, but private, individual, and distinct from encountering the project online, where a jpg's a picture. Some folks have since posted pics of their COAs online, or processed them with their registrars, and that is fantastic, the choice is theirs.
Anyway, for the Credit Suisse iteration, I also wanted to make the Objects distinct from the earlier versions, too. After some exploration and experimentation, I arrived at adding the Credit Suisse logo, a stylized set of sails, to the Certificate.
Looking at my janky rendition of 15th century German calligraphy reminded me that I used to know Richard Jenrette, one of the founders of the investment bank Donaldson, Lufkin, Jenrette. He'd attended the same high school as me in Raleigh, and returned to make a large donation, and I heard he collected houses. I filed that data away and decided to become an investment banker someday, whatever that was. Later on, as I was preparing to go to business school, I was introduced to him at, of all places, Christie's. We'd cross paths occasionally at galas, art fairs, the Winter Antique Show, etc., and when he gave me a copy of his memoir, I sent him a thank you note. In the last chapter of his book about his amazing career innovating analytical models and methods to the financial industry, he also said he was very into handwriting analysis. I never saw or heard from him again after that, and I sometimes wondered if I'd been blackballed for some psychological flaw revealed in my handwritten note.
Jenrette had already retired, but in 2000 DLJ was acquired and absorbed by Credit Suisse First Boston. The brand lives on in a couple of private equity divisions, but it's really not the same. Anyway, smooth sailing, Credit Suisse!