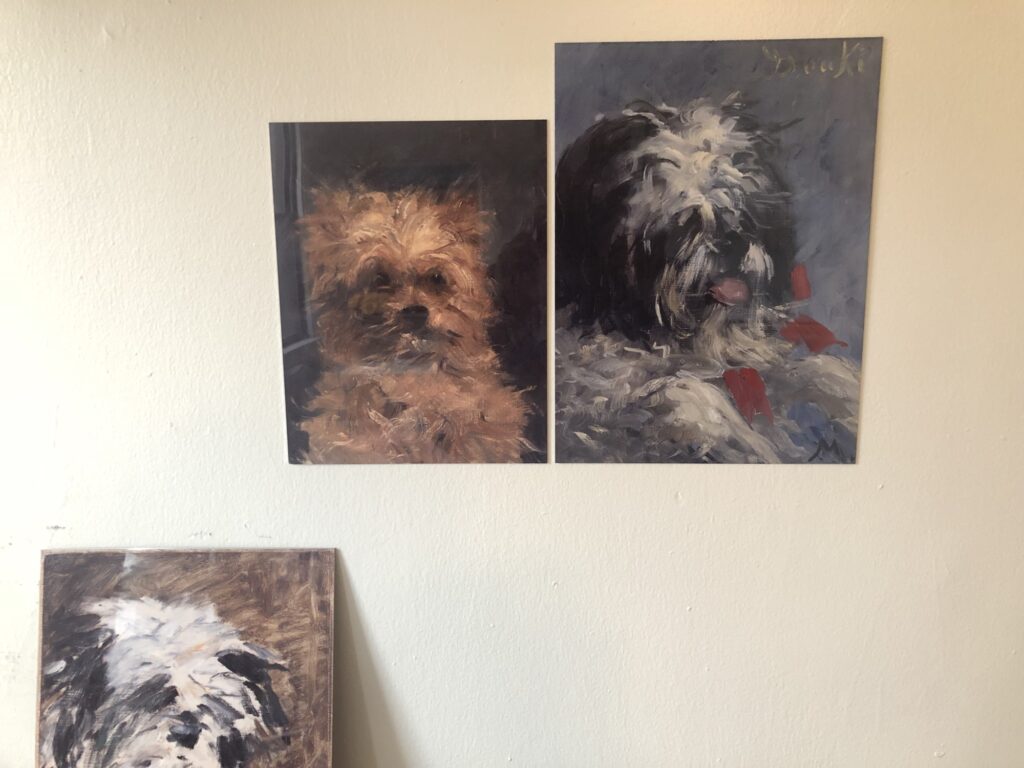 The time-limited edition is now. Wouldn't it be ironic if you couldn't see Manet's "Minnay" in Paris last year because of COVID, and you don't get to see Manet's "Bob" and "Donki" (sic) in New York this year because you went straight to London from Paris? Is that how irony works?
Anyway, the Getty Manets go on view at Christie's this morning. The Getty Manet Facsimile Object Diptych goes on order now. They are priced at 0.1% of the combined estimated reserve price of the Getty's Manets. After/if "Bob" sells on the 20th, ÉMFO (M3) "Souki" will remain available until "Donki" (sic) sells on the 21st. [If you're a connoisseurial cabal planning to break up a set from the get-go, I'll let History judge you, but do let me know, since otherwise, they will come in a custom, diptych portfolio.]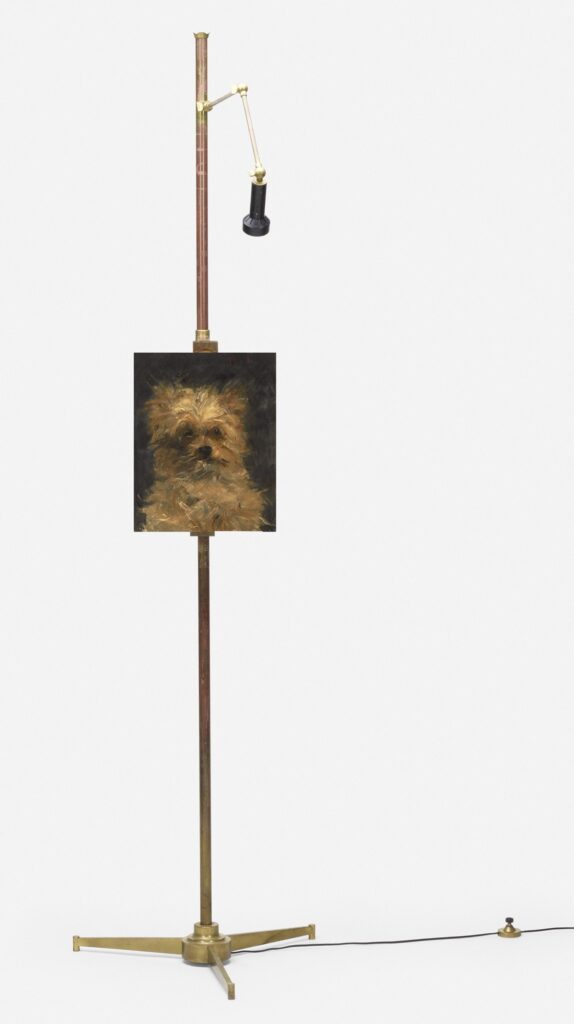 People display their Facsimile Objects in many ways. Some hang them straight on the wall. Some on a little shelf. Or a little easel. Some frame them. An option I've never seen but suddenly want is to install them on Angelo Lelii's elegant bronze Arredoluce easel floor lamps. There's one (attr.) at Wright20 right now for $5-7,000, with no reserve and a $100 opening bid, which is enticing. Facsimile Object collectors will need to acquire them separately, but if you are the Manet(s) buyer seeking to trade, I will gladly include Italian mid-century bronze easel floor lamps along with your reserved Facsimile Objects. We can make this happen.
[10/20 UPDATE: OK, wow, the Manet painting of Bob the Dog just sold for $1.38 million, more than double the high estimate. If you want to buy the Manet Facsimile Object (M2) "Bob," by itself or as part of the original diptych, go for it. It's still 0.1% of the price of the painting. Both Manet Facsimile Objects will remain available, together or separately, until Manet's "Donki" sells Friday morning. And now le chien "Donki" (sic) has sold for $378,000, almost a million dollars less than "Bob". What a world. Thanks again to the savvy collectors who are putting their Facsimile Objects to work, and saving 99.9% in the process.]