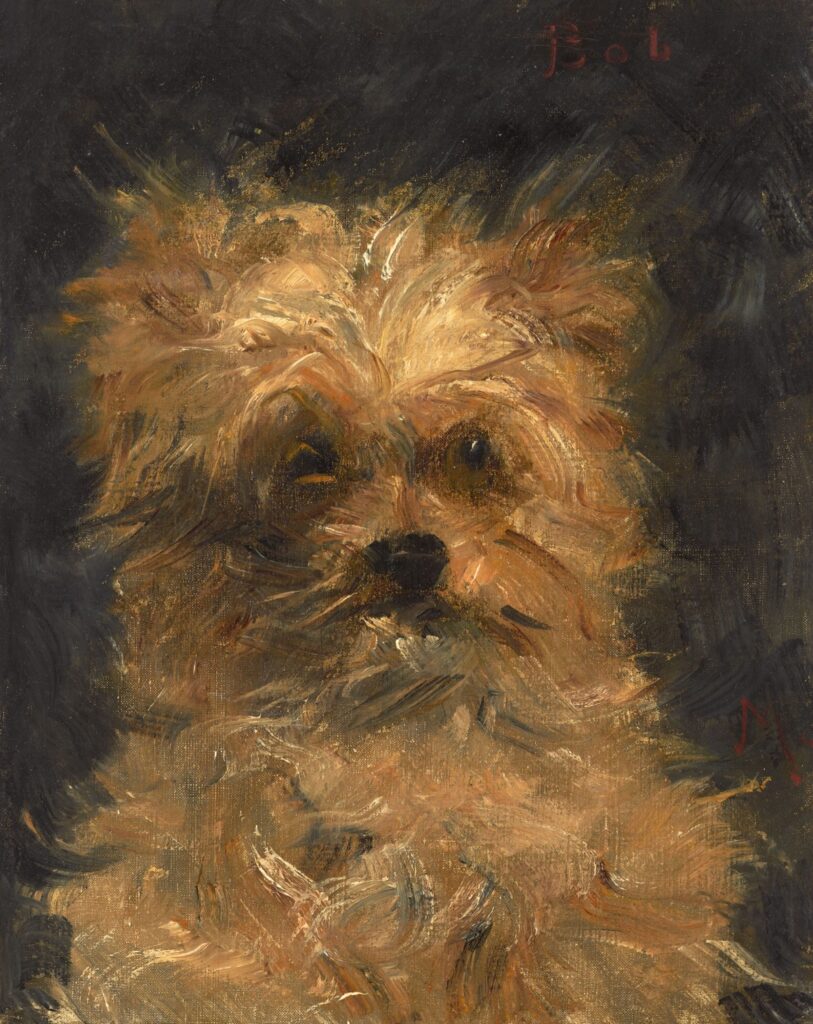 Lot. Number. One.
This is just a placeholder post because I really am deep in something else at the moment, but Tête du chien "Bob", one of Manet's awesomest dog portraits (it really is a small set of a very small list), will be sold next month at Christie's. For forty years, it belonged to Ann & Gordon Getty, who loaned it just once? Really?? To the Getty. For the 2019 exhibition, Manet and Modern Beauty.
And now it will be sold.
"Bob" will be on view at Christie's in New York for at most six days, October 15-20, and is the first lot in the first Getty sale the evening of the 20th. The estimate is $400-600,000, so in line with the result for Minnay last year.
There is drama, though it is resolved drama, around the provenance of "Bob"; the Getty Estate has made an agreement with the heirs of an earlier owner, Estella Katzenellenbogen, of Berlin and Santa Monica, who owned the painting at least until 1945, though she made it to the US by 1940. Whether the painting was left behind in Europe and then turned up at Carroll Carstairs Gallery in New York in 1947, or was the subject of some kind of ownership or consignment dispute before passing through Carstairs' hands is not clear, but either way, the Katzenellenbogens are now cool with it.
Wait, there's another?? "A second portrait of a dog by Manet, Le chien "Donki," also owned by Ann and Gordon Getty, is being offered in the Old Masters, 19th and 20th Century Paintings Day Sale on October 21st."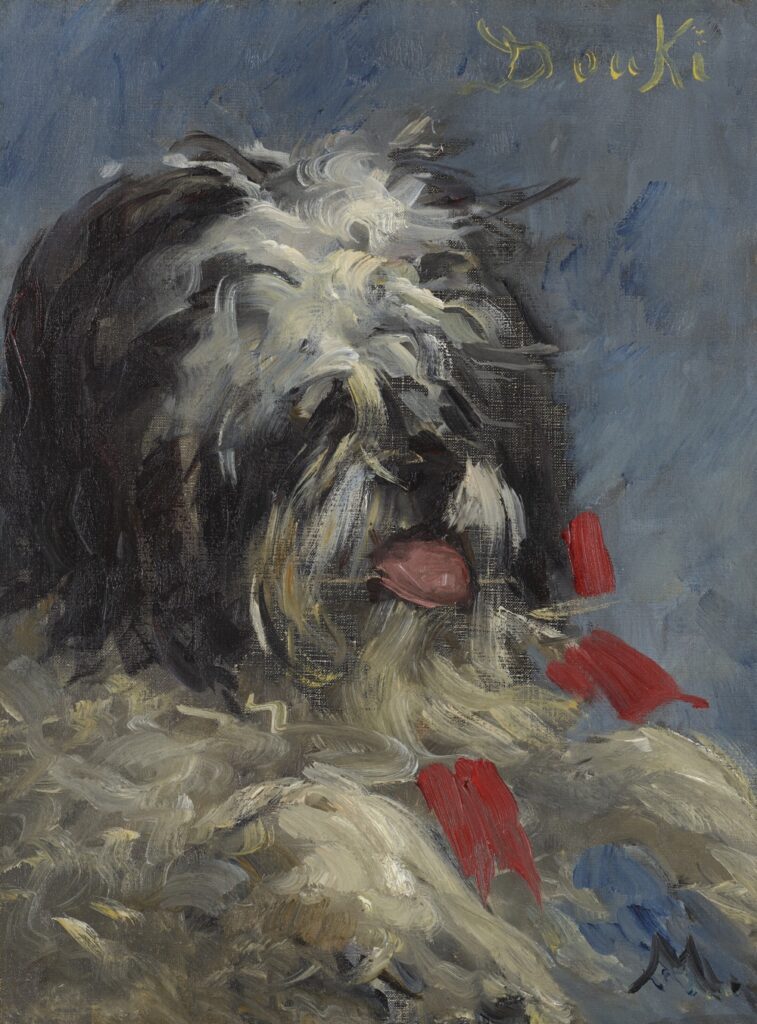 The next day! Le chien "Donki", along with "Bob" and Minnay, are the three best Manet dogs. Granted, there are only eight, and this is not a hot or studied genre, like his late bouquet paintings, but maybe it should be. "Donki" has not been exhibited in almost 80 years.
[I do still think that says "Souki", not "Donki," but I accept that actual French people in the early 20th century read that as a "D". I will also note that they read that as a "u", not an "n", and called him "Douki." If I buy this painting, I will call it "Souki."]
Frankly, I'll be lucky to see them IRL. Preview times are the same, so for up to six days before the sales, both paintings should be on view in New York. It's also possible they'll be included on a Getty highlights tour to Shanghai, London, and Los Angeles. In the mean time, here is a pic of what they looked like in situ, from the incredible virtual tour of the Gettys' maxed out San Francisco house: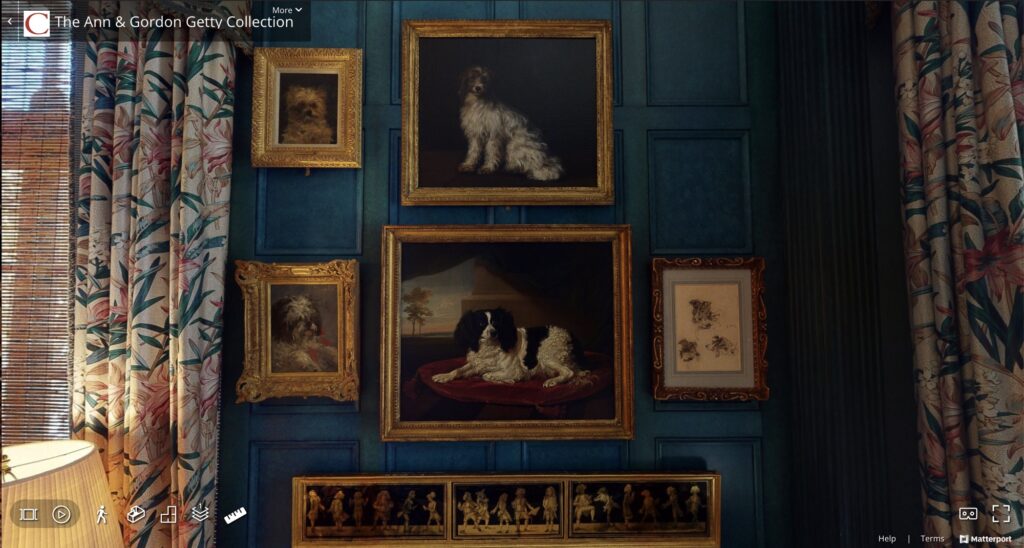 We know that, at less than 13×10 in. for "Donki", and like 10.75 x 8.25 in. for "Bob", these are the perfect Manets to flee the Nazis with, should the need ever arise again.
The Ann & Gordon Getty Collection, 10 sales, 1,385 lots [Christies.com]
Previously, very much related: Manet Paints Dog
Édouard Manet Facsimile Object