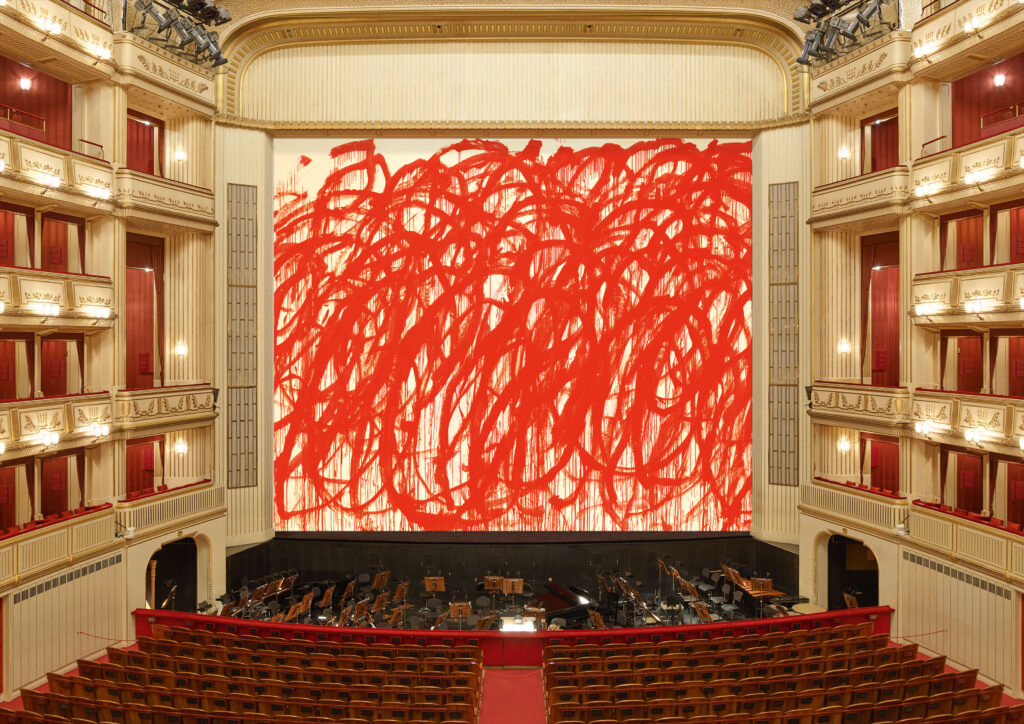 I saw this gigantic Cy Twombly painting on the landmarked firewall of the Vienna State Opera, called the Iron Curtain, and was like, that is totally fake. It is a rendering. And it was.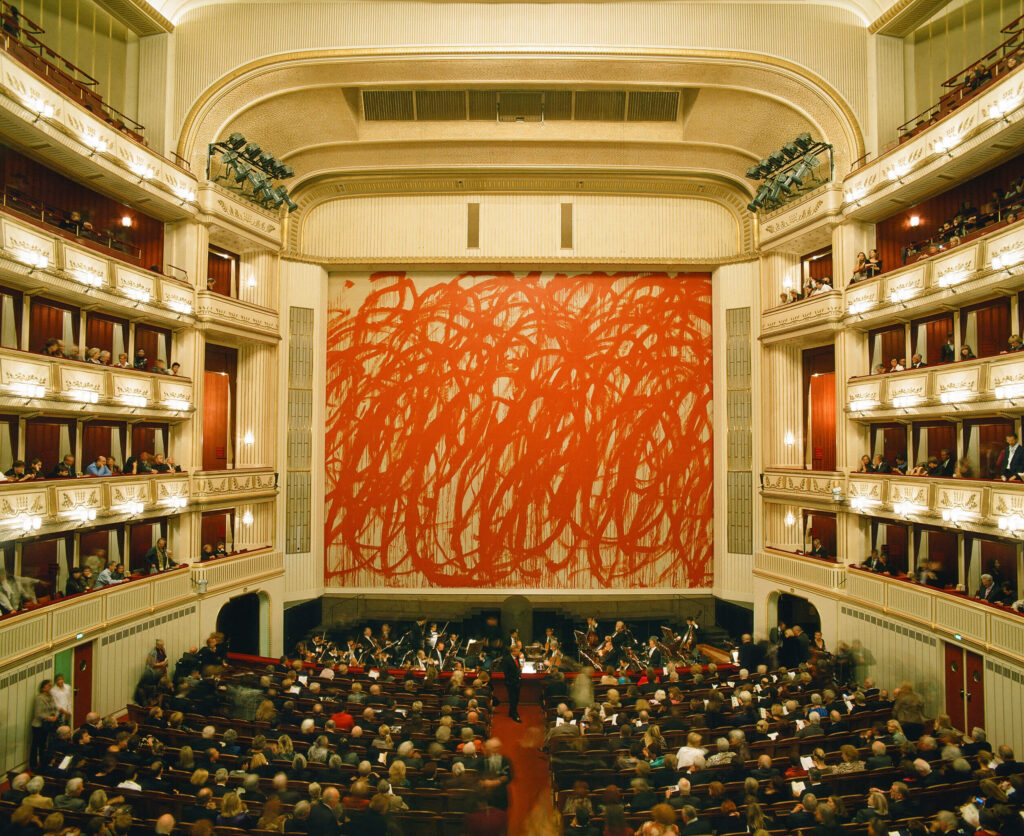 This is what the Twombly fire wall looked like installed in 2010-11. So pretty close, except for the color of the canvas and the paint. Except this 176 square meter image was inkjet printed on PVC mesh, like a billboard. The picture is of an untitled 2005 painting from the Bacchus series. Twombly painted these dripping red loop paintings with giant brushes on sticks, like if Cold Mountain-era Brice Marden just got back from the Iraq War. Everyone wants the Bacchus paintings to be about the Iraq War.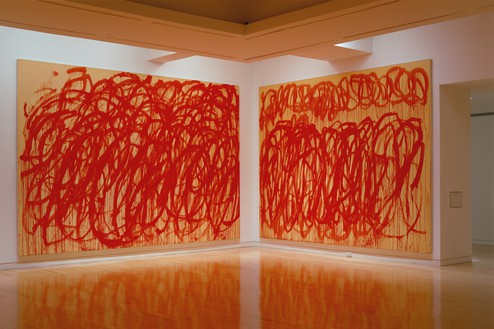 The original is 10×16 feet or so. Here it is installed at Gagosian in 2005. They really cropped that right down. In 2008, between this show and the Vienna State Opera commission, Twombly showed a couple of a third batch of Bacchus paintings at Tate Modern. After his death, the Foundation ended up donating three of them, plus some sculptures, enough to fill a permanent room, which feels astute.
The Safety Curtain Project has been selecting contemporary artists for the Vienna State Opera fire wall since 1998. It is run by Daniel Birnbaum and Hans-Ulrich Obrist, the only two curators in Europe. Oh wait, there's a third now. Bice Curiger has joined the group chat. I love them all like brothers, sisters, and/or non-binary siblings, but seriously, enough.
Previously, related: Destroyed Cy Twombly Backdrop