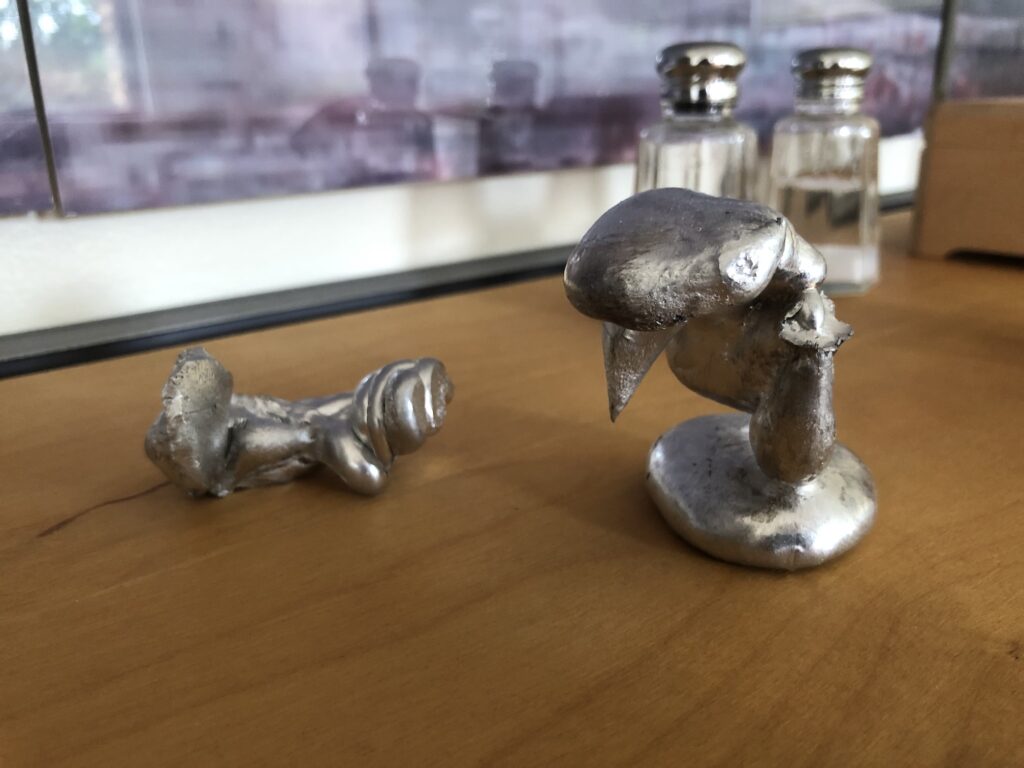 At one point in the 1910s, before he was married, my great-grandfather Wilford "Bill" Hilton sold aluminum cookware door-to-door in southern Utah. That's according to an undated note my great-grandmother Vera Snow wrote to accompany these drippy aluminum blobs. In the 1920s, when my grandmother Lora Hilton was a little girl, the note continued, she accidentally melted some of these leftover aluminum pots on the stove.
The resulting dripped and pooled forms were interesting enough for my great-grandmother, and then my grandmother, to save in a drawer for a hundred years. I've had them on the bookshelf for a couple of years now, trying to think of what to do with them. Mostly, I just look at them and think about these people who kept these things. Sometimes I think about trying to photograph them better.
Obviously, if asked, I would install gargantuan replicas of them on the plaza of the Seagram Building. I'm not naive.
Previously, related; Vera's Rocks