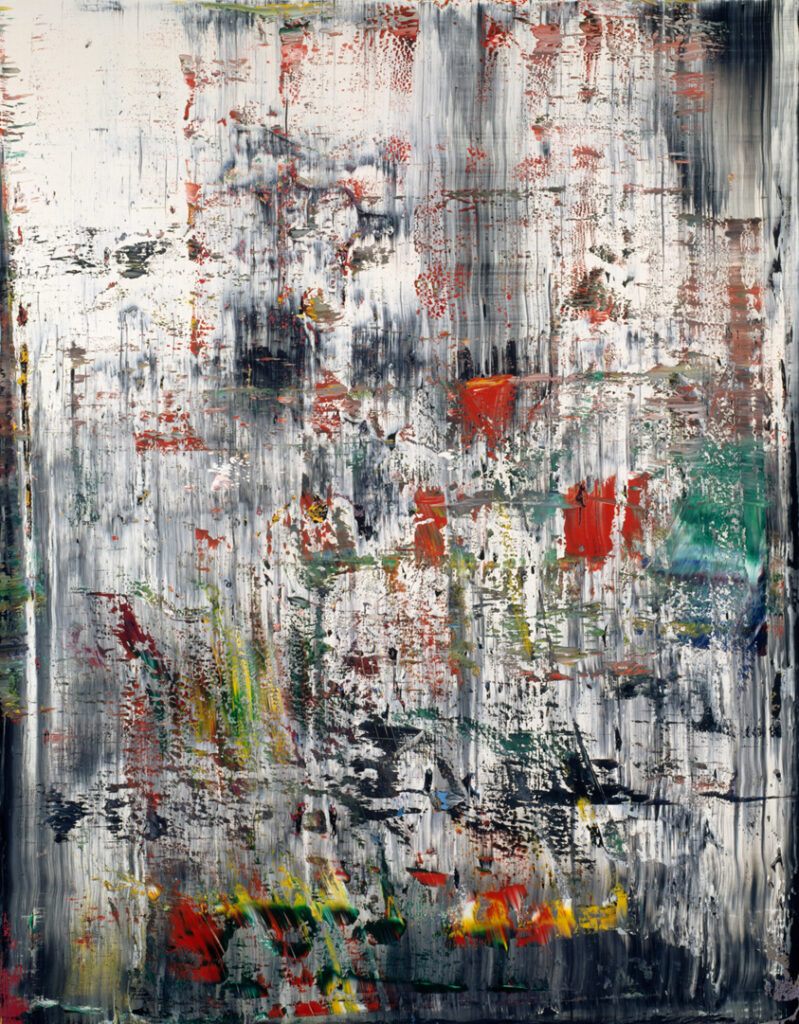 In 1989 Gerhard Richter made four large, slush-colored squeegee paintings [CR 706-1 through 4], which he titled Eis/Ice. In 1997, the Lannan Foundation helped give the brightest one, Eis 2, to the Art Institute of Chicago.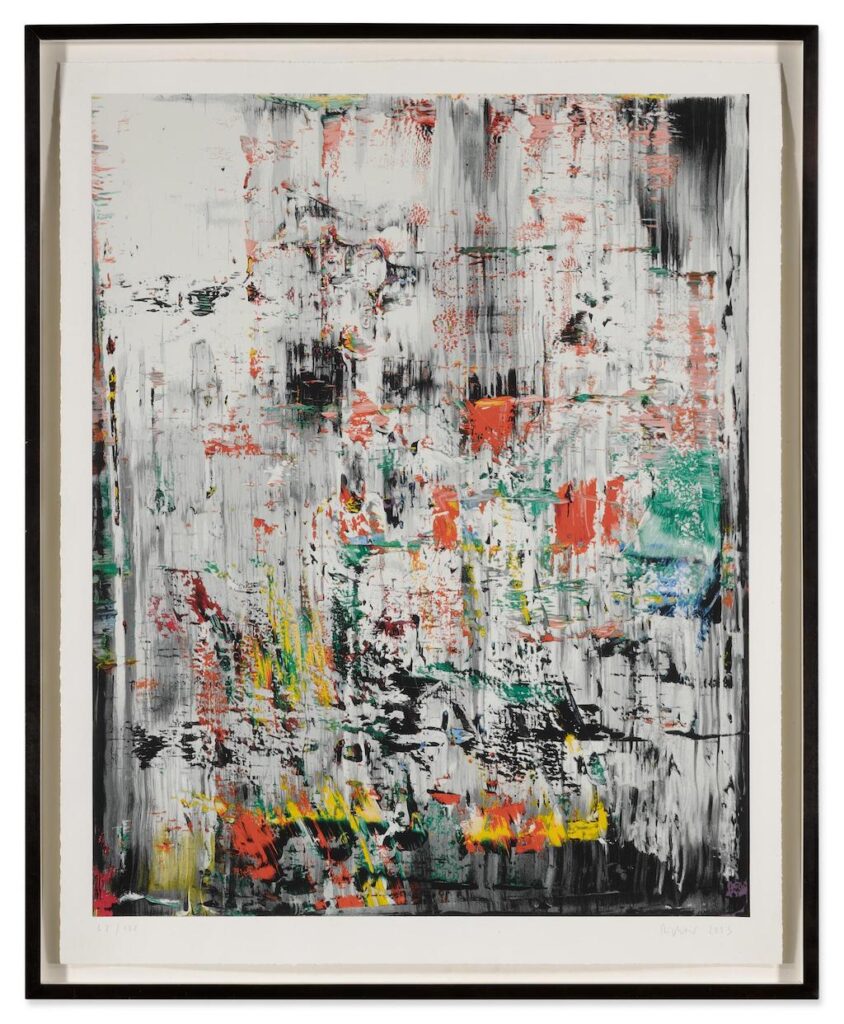 In 2003, Richter made a quarter-sized (100 x 80 cm) print edition of Eis 2 for the 40th anniversary of Lincoln Center Editions, a print fundraising operation of the Vera List Art Project. Richter and Robert Blanton's print studio Brand X created an amazing 41-color screenprint version of the painting, just the kind of medium shifting challenge those guys would love.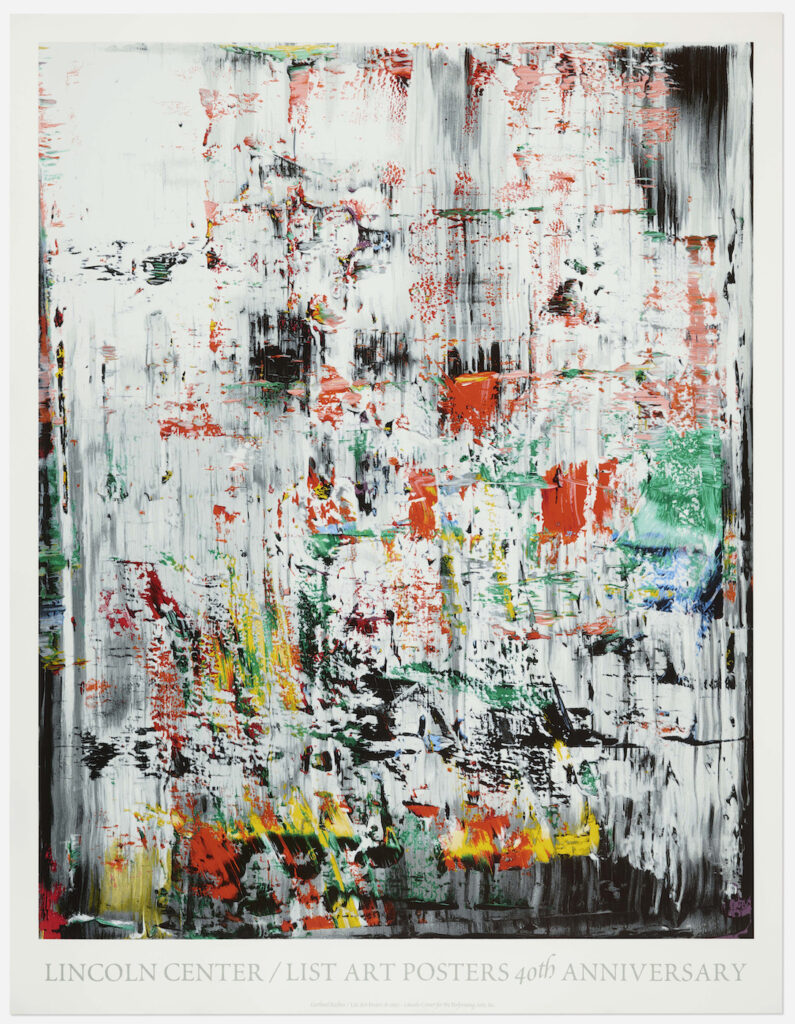 Clearly it worked, because Richter put out Eis 2 as a signed edition of 108 (plus 27 proofs) on Somerset. They started popping at auction about three years ago, and in the last year have sold for $56-$90,000.
Brand X also printed 500 copies of an unsigned poster version on slightly taller, narrower Somerset, with the Lincoln Center/List Art Posters caption. Same image dimensions (40 x 32 in.), same screens. These ur-Facsimile Objects sell for just a couple thousand dollars.
So whether you're a connoisseur of printing technique or spending technique, there's an Eis 2 for you. In fact, there's one coming up at LA Modern on January 11th. [update: it sold for a decent $3,024.]
Previously, clearly, in retrospect, related:
2016: Gerhard Richter Facsimile Objects
2014: Cage Grid: Gerhard Richter and the Photo Copy
2013: Gerhard Richter's Septembers