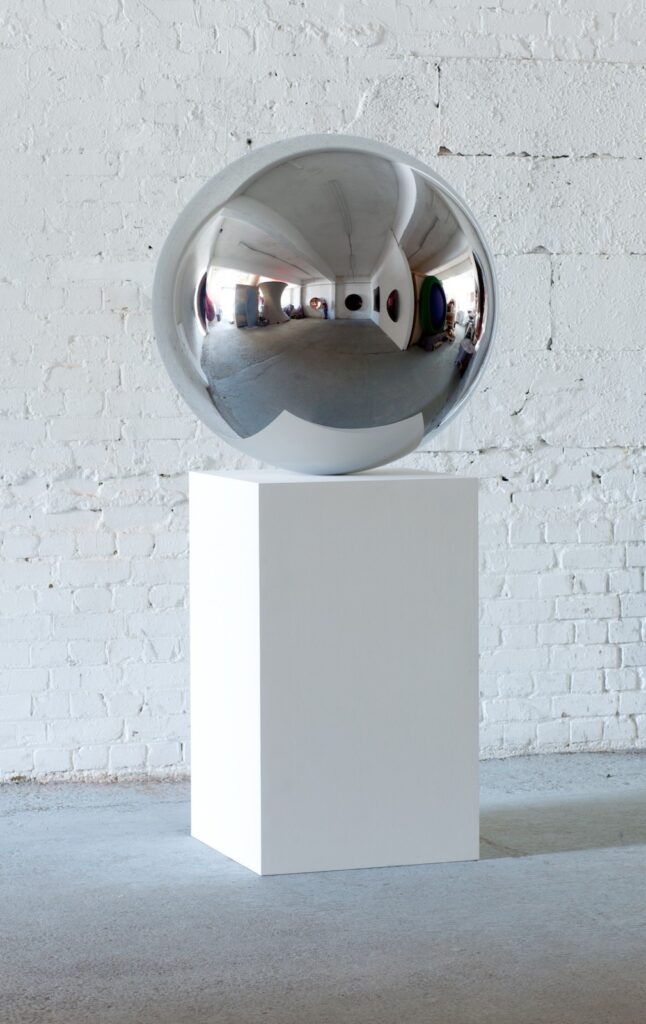 So you're telling me that in 2009, two years after I started spinning about satelloons, but two years before he filled the Grand Palais with Leviathan, Anish Kapoor made not just one 1-meter stainless steel sphere, but nine? And I've never seen one until now, and that's the one he donated to Trudie Styler's charity dinner in 2011?
What's that? The provenance lists The Aspinall Foundation & The Ecology Trust Charity Auction on 24 March 2011, but tactfully omits the more common name of the event, the Ormeley Dinner? And the sphere, ed. 1 of 9, sold for £420,000 [nice], reported Trudie as she and Sting sailed on a schooner "from the French Riviera to our [their] Tuscan villa, Il Palagio"? And now the sphere has an estimate of 1/8th of that? How did I miss all this?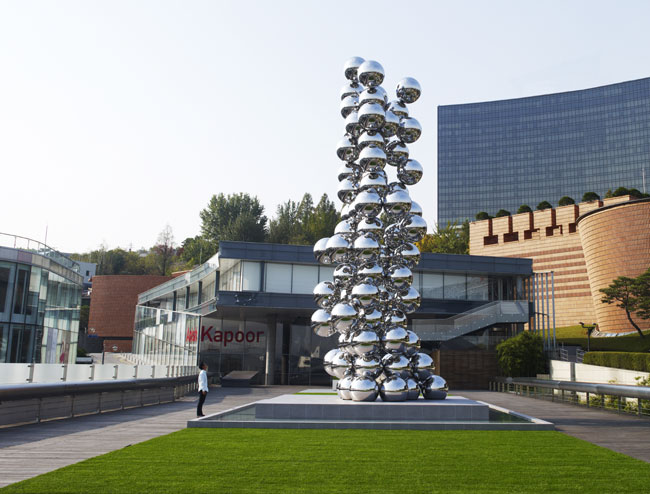 Was it perhaps just left over from Tall Tree and The Eye, also from 2009? Did it fall off the Tree after it was installed in Bilbao in 2010, but before it moved to Leeum in Korea in 2012? Suddenly ed. 9 feels small.
[update: sold for GBP 266,700. amazing. do they get to write off the loss as a donation to Sting's wife now?]