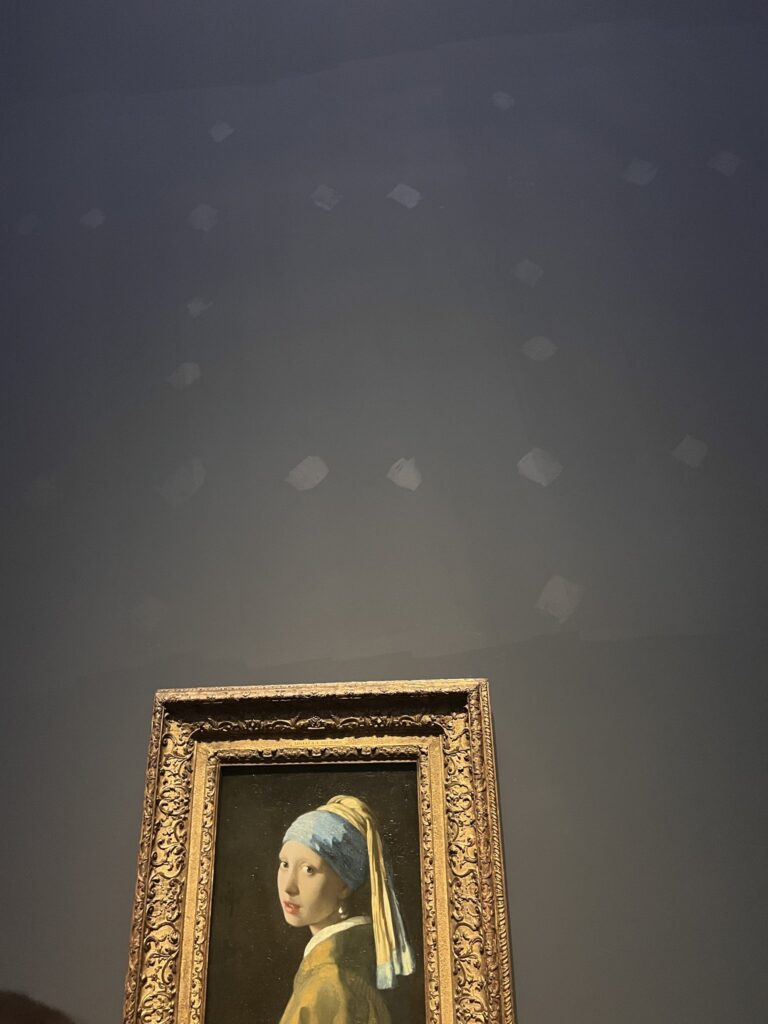 I'm not sure I could think of a greater honor than to have work in a two-artist exhibition with Vermeer. I certainly didn't think of anything before today.
But now I am beyond thrilled to announce my site-specific installation, Mural With Girl With A Pearl is on view at the Rijksmuseum in Amsterdam. It comprises a painting on the wall holding Girl With A Pearl, and the painting Girl With A Pearl itself. It's hard to say how long it will be there; certainly this incarnation won't go past March 30th, when Girl With A Pearl goes back to The Hague. Tickets to see it are definitively not available. [But if you do go, SEND PICS!]
Like Vermeer's work, which it incorporates, it is an exploration of the subtle effects of light captured in built up layers of paint. And like those light effects, it may be fleeting, perceived only in the periphery of vision, occupying the liminal spaces around the older work that is the predictable draw of our attention.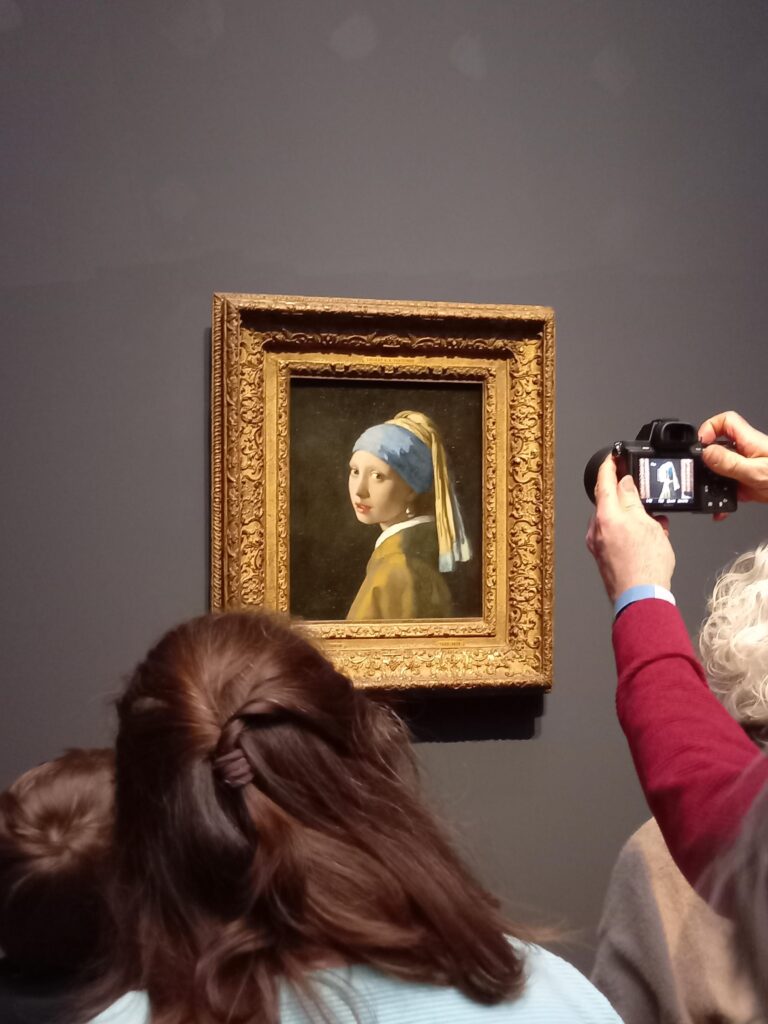 But for now, if you look up, and the gallery lights hit at the right angle, you will feel your field of view, and with the close looking you've exercised, you'll recognize the changing world beyond the frame.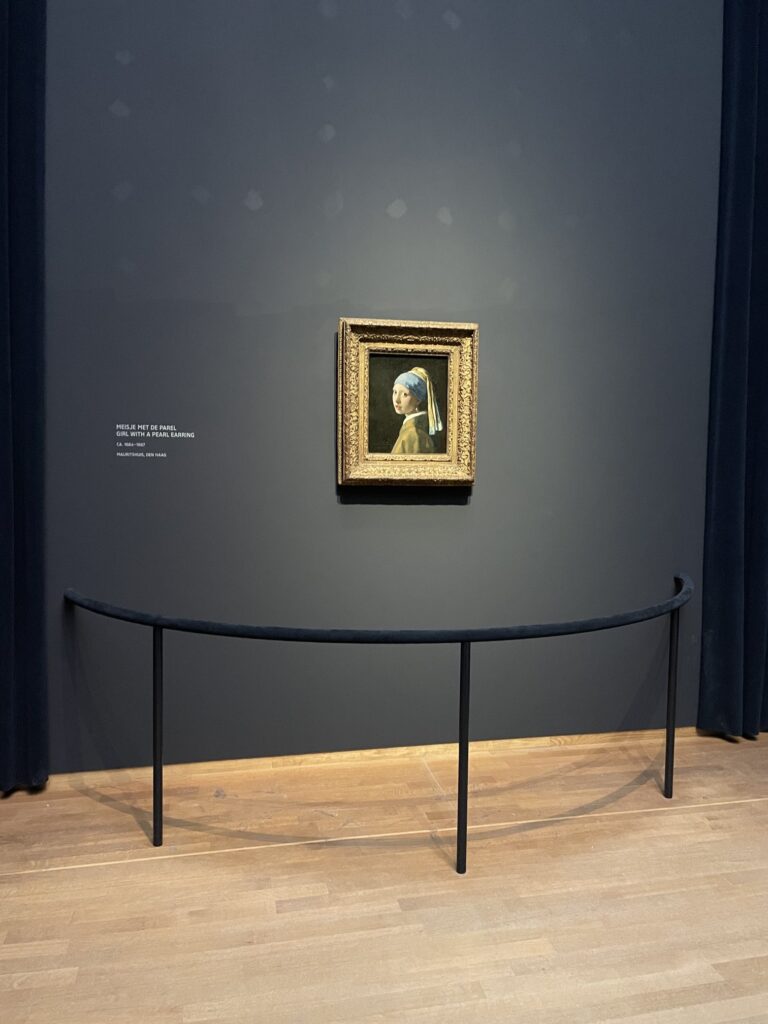 You'll see the new horizon coalesce just above Girl with a Pearl Earring's head. The loose grid of brusquely brushed forms —pearls? lights? ships? celestial figures? yet too big to be stars?—shimmering in formation in the graying sky.
While the current installation involves Girl with a Pearl, I am happy to discuss how to make the piece work for your Vermeer, too. Or, if you're at the Mauritshuis, we can recreate the Amsterdam magic. Just because the Vermeer show is once-in-a-lifetime doesn't mean this collab has to be, too.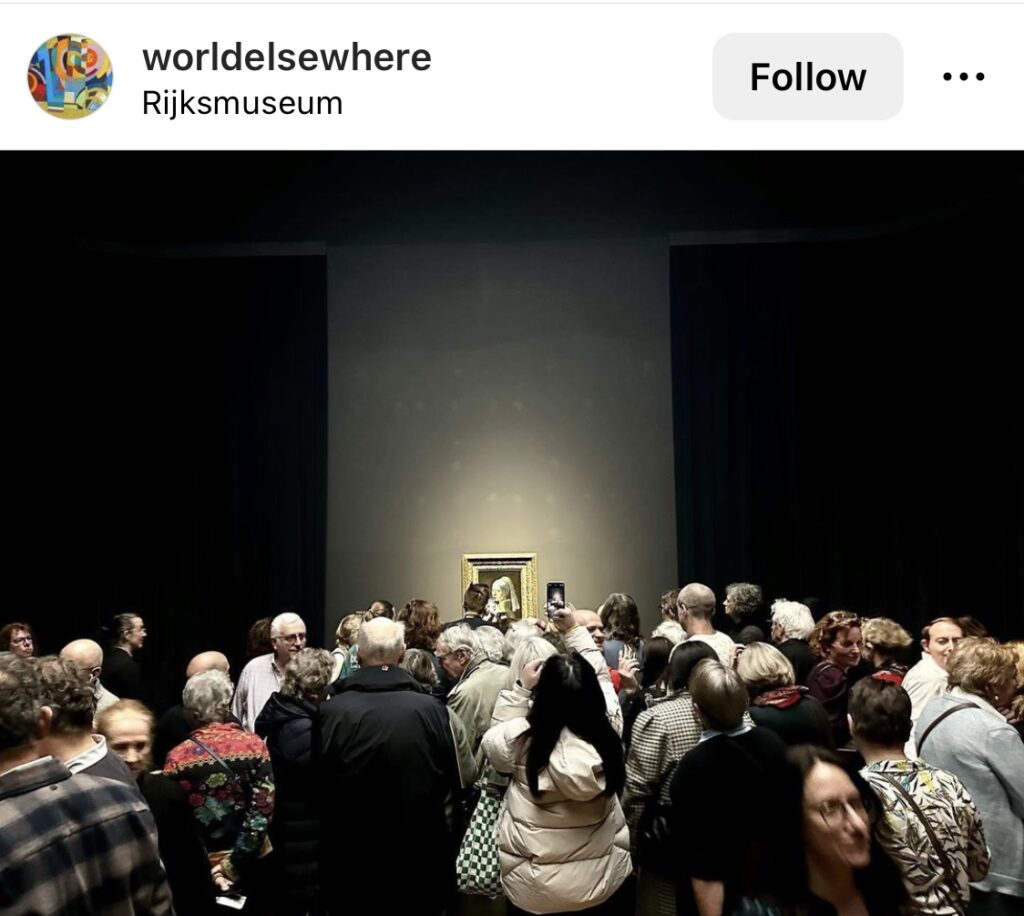 April Update: Thanks to @worldelsewhere, I am able to say that the installation stayed up until Girl With A Pearl left for the Mauritshuis. Thank you all for your engagement.
Previous, related museum works:
The Wall, 2021, Musée du Louvre
Proposte Monocrome, gris, 2017, The Metropolitan Museum