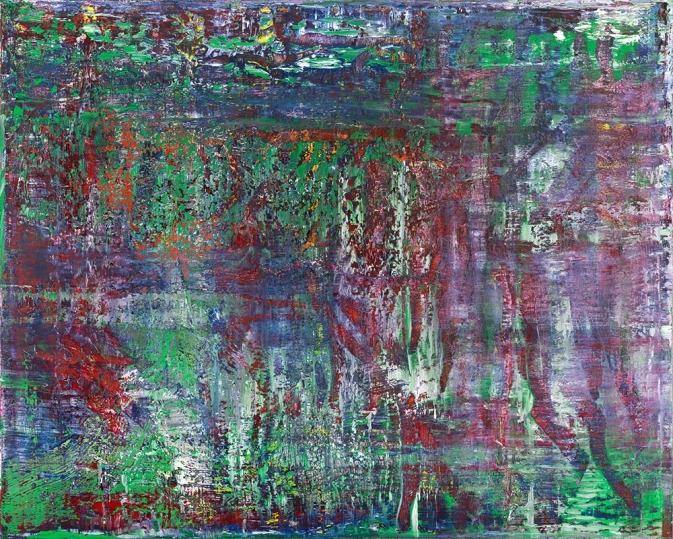 I get it, it's been six years since Gerhard Richter announced he'd "retired from painting," but after several months of press releases and invites for a show of "new and recent" work, it still came as a shock to read David Zwirner describing the show opening last night as containing "a group of Richter's last paintings, made in 2016–2017."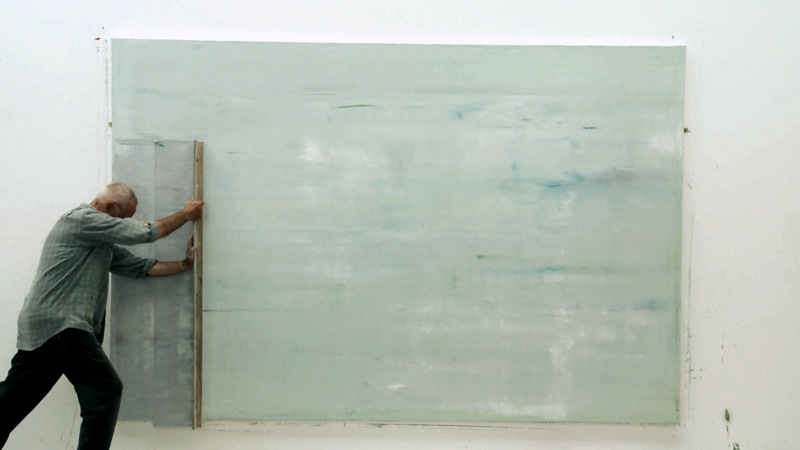 Of course, what it technically means is, "last paintings on canvas." Or "last squeegee paintings." Which still shocks to think about; I, for one, would like him to still be painting. But given the artist's incredible physical exertion while making the squeegee paintings in Corinna Belz' 2011 film, Gerhard Richter Painting, it's understandable. I'm still trying to think through what to make of it, though, and to see what Richter's making now.
Richter catalogued 47 squeegee paintings made in 2016 and 2017, in a variety of sizes and supports, from practically tiny wood or aludibond panels, to 2-meter canvases. They've all been shown before, somewhere, and many more than once. 17 were at Richter's last show at Marian Goodman, which opened at the end of February 2020. Zwirner has seven, including what's called Richter's last last painting, the 2×2.5m canvas logged as CR952-4, which was also in the Met Breuer show that closed almost as soon as it opened. Did we wake up to find the last three years were just a bad dream? But wait, why are we downtown and not on 57th Street?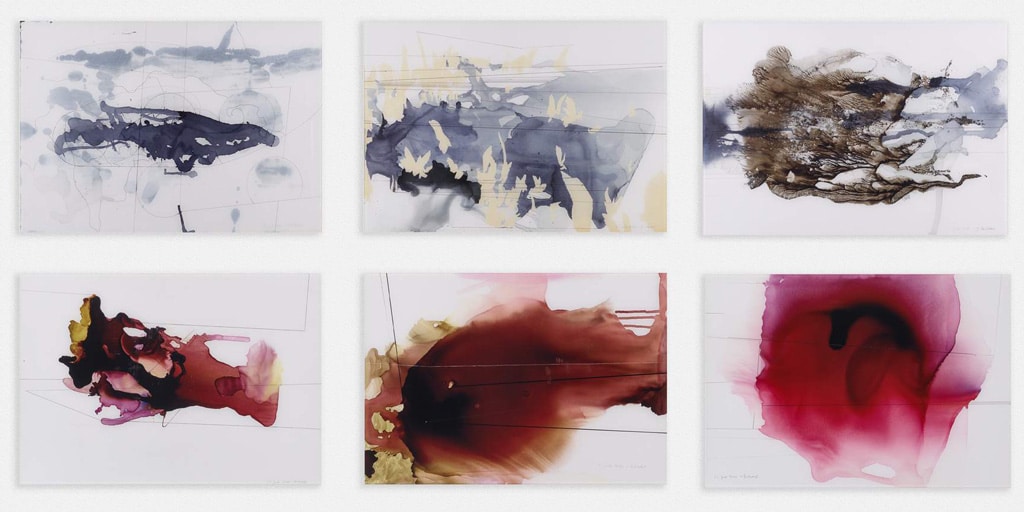 In 2021, Richter webmaster and edition whisperer Joe Hage published a group Facsimile Objects based on six watercolor paintings the artist made in December 2020, presumably after he got tired of making bread.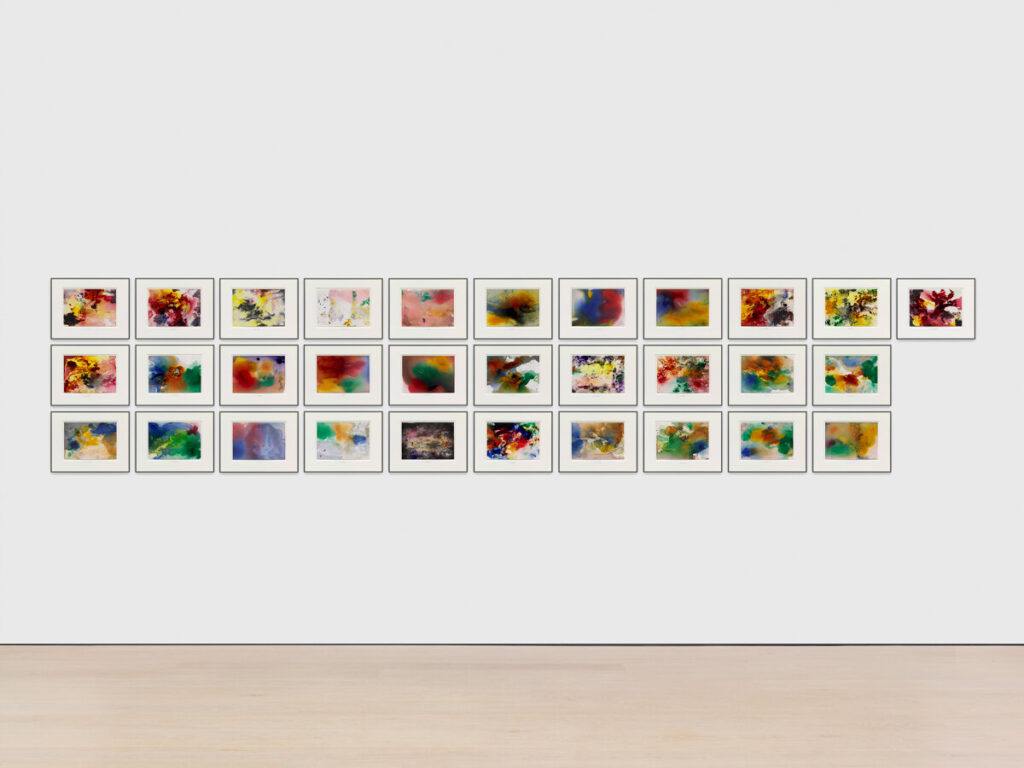 Then last year the Fondation Beyeler showed a group of 31 "oil sketches" alongside a set of full-size inkjet prints of them [don't say Facsimile Object, don't say giclée]. A suite of those prints, now titled mood (2022), is at Zwirner. Zwirner quotes Dieter Schwartz saying Richter's new work "has transformed into the celebration of the visible and this celebration is driving new chapters in [his] indefatigable creativity." Roberta Smith says they're "so accurate their fakeness is impossible for most of us to discern. The artist could not, so he made them art." Which honestly? mood.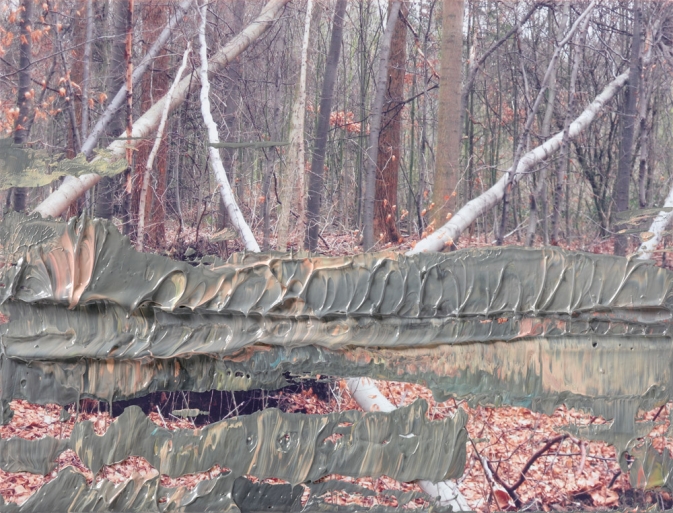 Considering Richter's last paintings also had me wondering about Richter's last overpainted photographs, which were literal by-products of his studio practice. Made in an instant from a stack of snapshots and the leftover paint on his squeegees or palette knives, the overpainted photos were like warmdown exercises, a burst of immediate gestures, followed by a keep-or-toss decision. Fingers crossed there's just a backlog on the database, because the last two overpainted photos on Richter's website are from July 3, 2016. Did he know this would be the last one, or, like with the paintings, did he decide it later?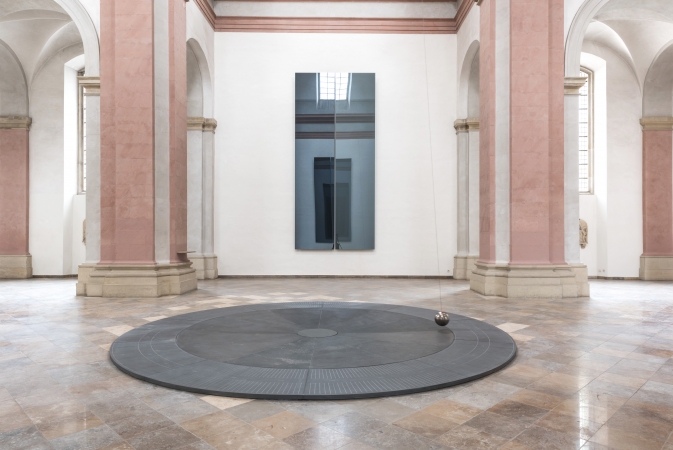 But wait. There is more. Richter has called his mirror paintings paintings, paintings that reference conceptual pictures like Marcel Duchamp's Large Glass, but also his own photo paintings and monochromes. And Richter made at least three Grey Mirror works in 2018: a pair of double Grauer Spiegel are part of a permanent installation of a pendulum in a church in Münster, conceived in 2016, but realized and dated as 2018.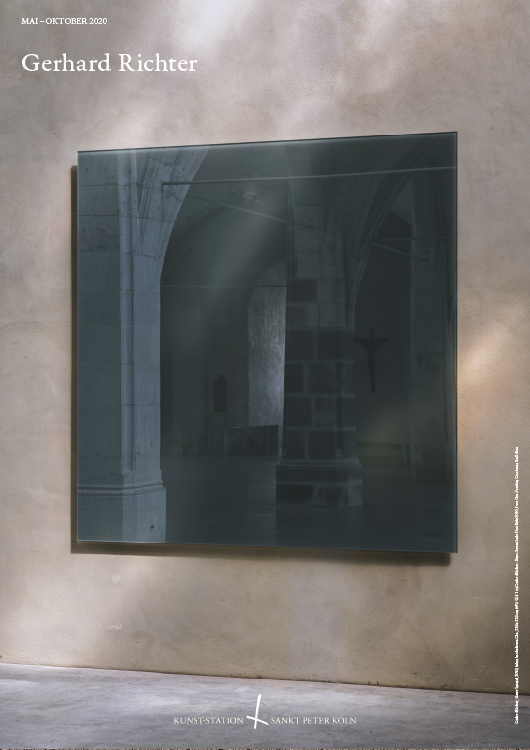 Grauer Spiegel (CR 954-1) went from Richter's 2020 show at Marian Goodman to the Kunst-Station Sankt Peter in Köln, where, pandemic be-damned, it was installed for six months in the spot where the church's giant Rubens Crucifixion of St. Peter normally hangs. [It was undergoing restoration.]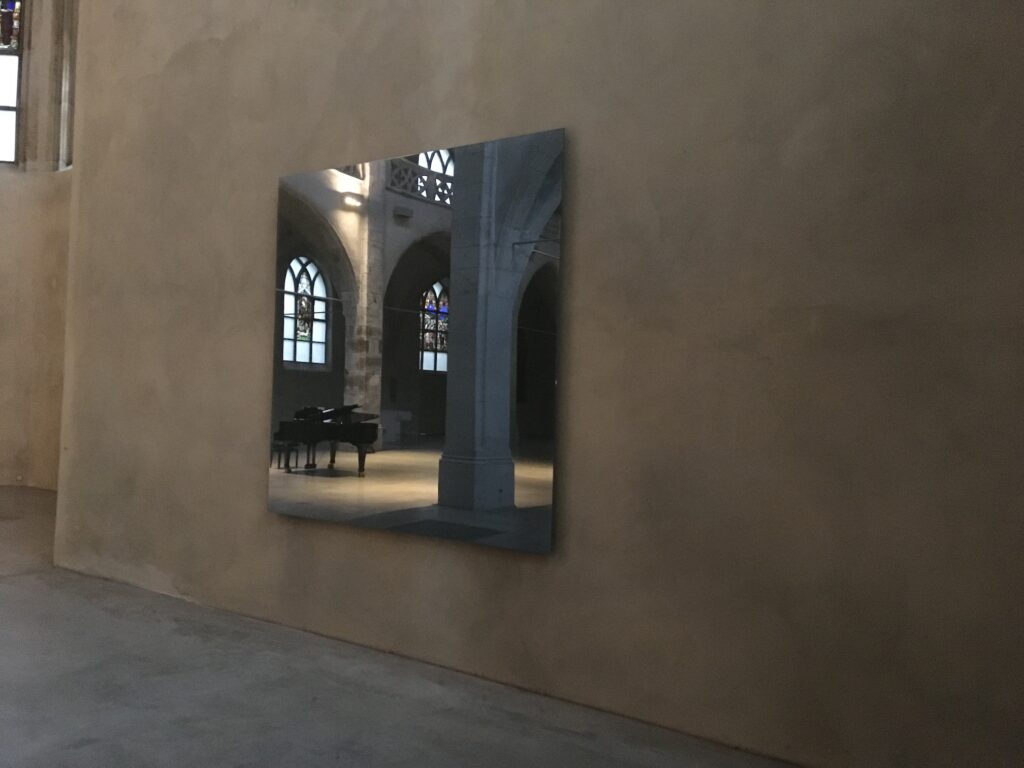 Look at another picture of it, by silent film accompanist Dorothee Haddenbruch, who performed in Sankt Peter in September 2020. What could be more Richter painting than that?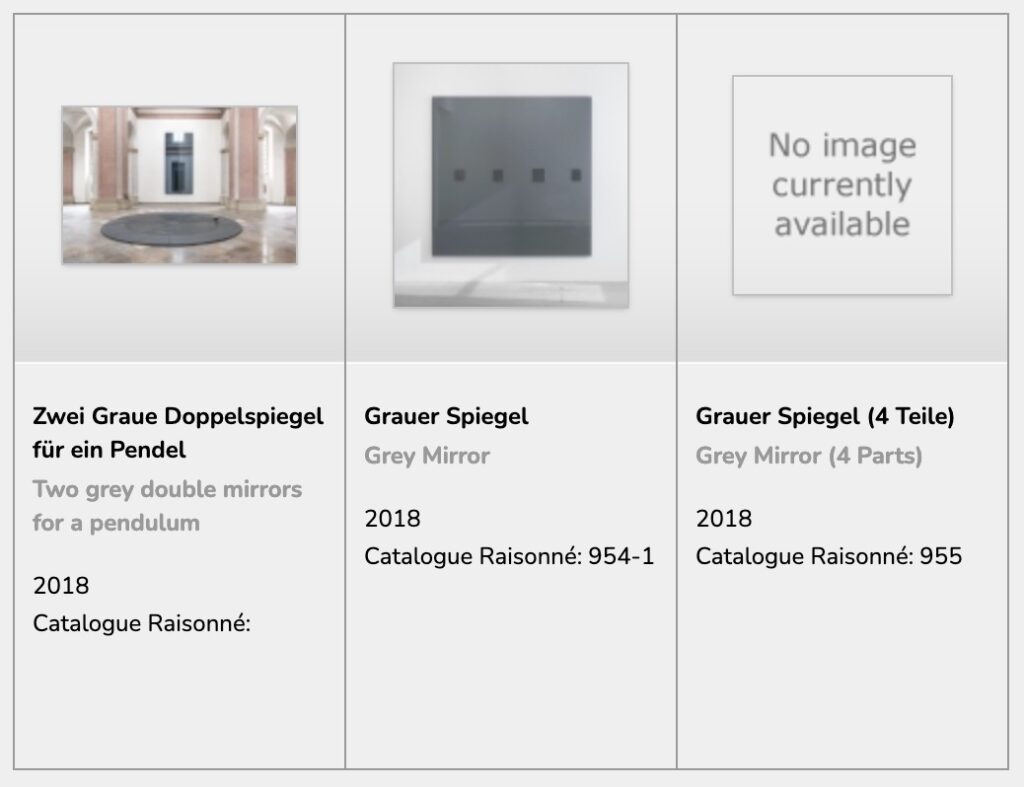 But the last last painting painting is not so clear. Grey Mirror (4 Parts) shows up in some of the artist's website directories (see above) as CR 955, but the page for the work itself is gone [CR 404?]. It is not included in the Met Breuer's exhibition list, despite it being at the dark Birkenau heart of the show.

It is listed in the Met's collection, but as a loan. Here it is with absolutely everything in it: the artist's Birkenau paintings (2014), and his facsimile objects of them, a 1973 grey monochrome titled Borke (Bark), and prints of the clandestine Birkenau photos themselves, which the artist squeegeed over, the ultimate overpainted photos, if not the last. A monumental, 10-meter strip painting peeks in from the next room. Now this is a last painting, a painting to reflect, contain—and end—all painting. If it is a painting. And if it is the last. A last painting, except for all the rest.
Previously, related: Overpainted Gerhard Richter Painting
Gerhard Richter Facsimile Objects
Gerhard Richter Strip Show