This is not an Ellsworth Kelly blog, I swear, but with the 100th anniversary of Kelly's birth coming up in a few weeks, the Kelly Information Complex is kicking into high gear.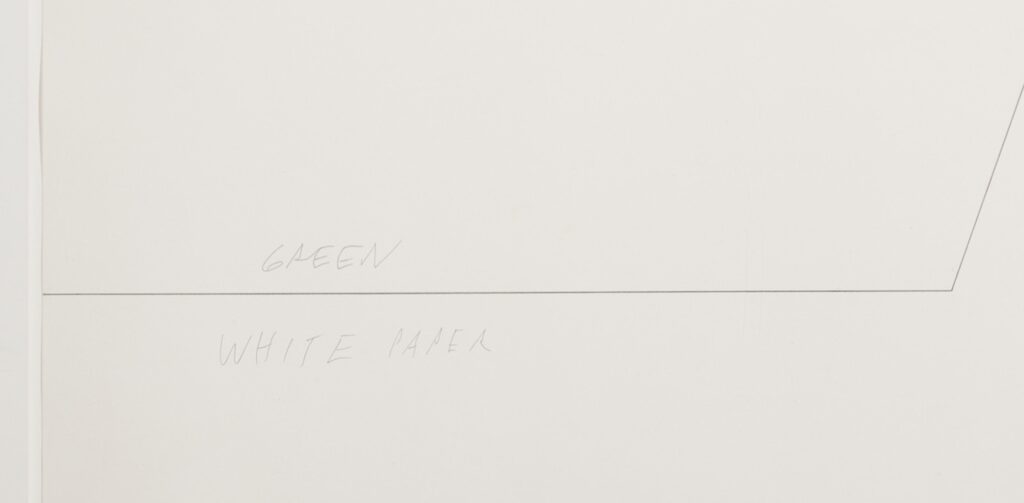 Or maybe seeing a Kelly show makes me more attuned to entirely random Kelly content floating by. Like this slightly wild meta-Kelly, a Kelly sketch. It's a large drawing of a trapezoid made of two lines and the edges of the paper, with the colors—green and white paper—in each section. A piece of paper is collaged at the bottom that reads, "Voor Vincent van Gogh."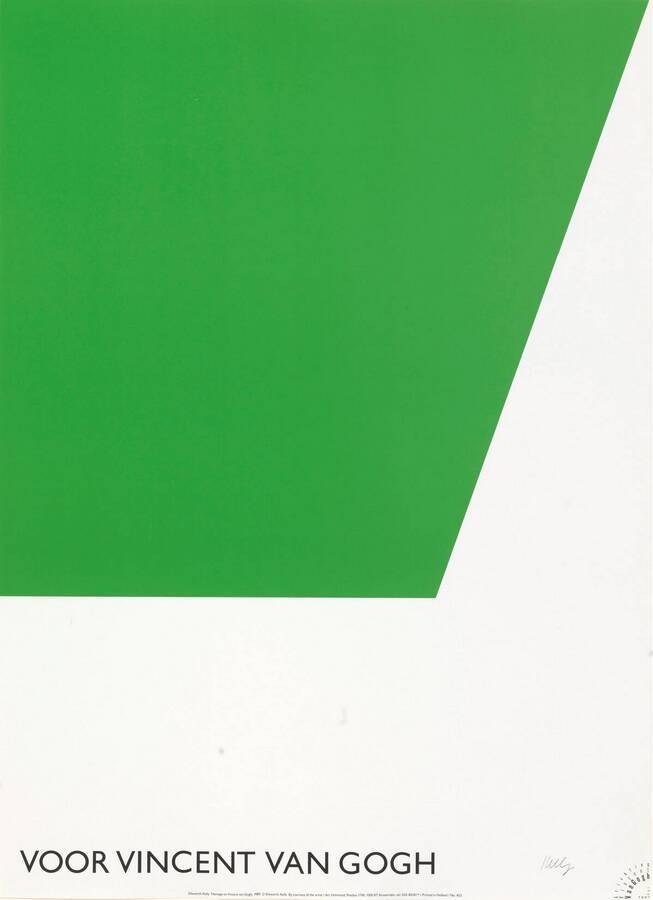 I think it's the printer's schematic for this poster, part of a series of artist posters published by the Stichting Van Gogh in 1990 to celebrate the 100th anniversary of that artist's death. Lichtenstein did one, de Kooning did one. Or had one done. And apparently Kelly did one. Or had one done.
This drawing [sic] has sold twice already, going up about $5,000 each time. So maybe it's less like a poster design and more like a security. [This is not investment advice.]
23 May 2023, Lot 141: Ellsworth Kelly, Voor Vincent van Gogh, est. $20-30k [update: sold for $27,720][ragoarts]