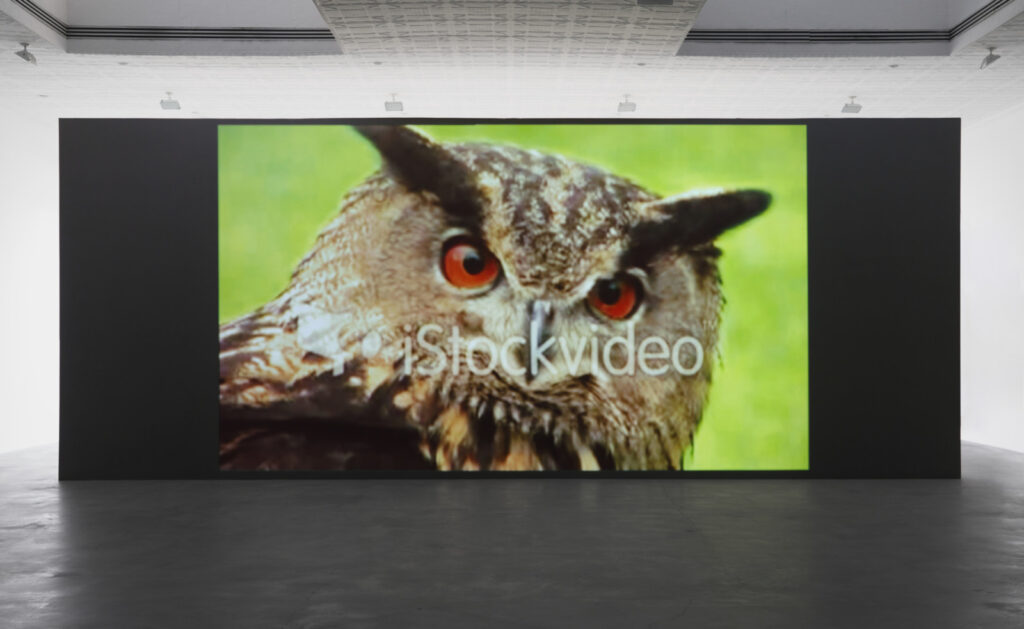 A 16:9 iStockvideo of a horned owl was one of many found clips of animals and athletes Sturtevant used in her later works. The video clip shows up in Simulacra (2010), which was seen most recently last fall in the Sturtevant show at Matthew Marks.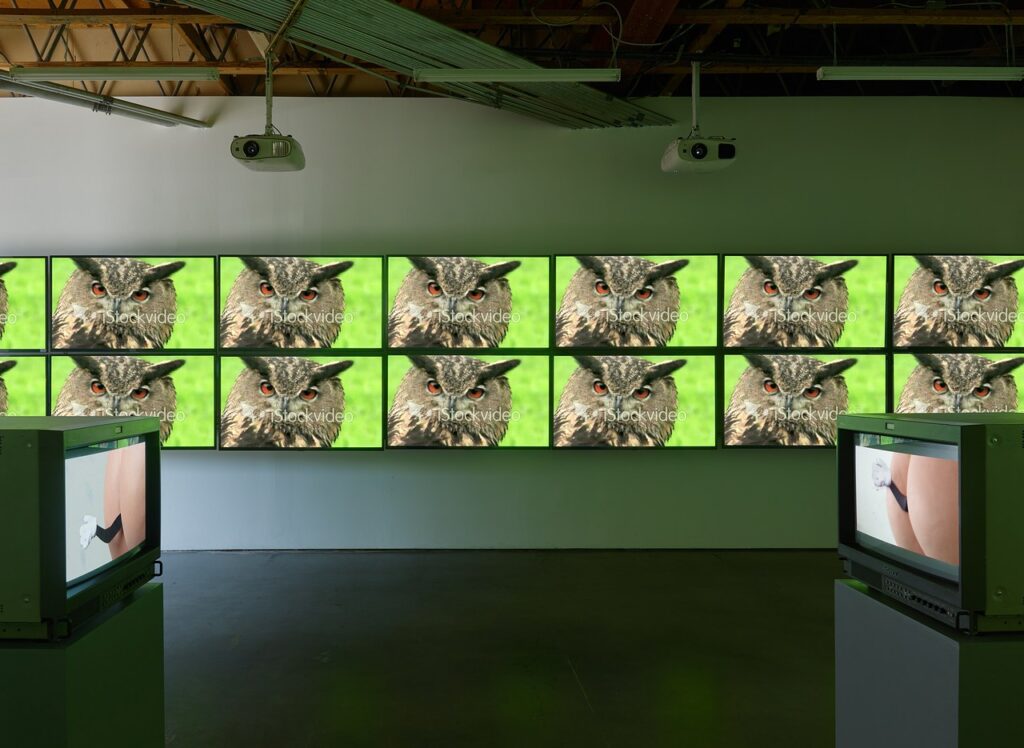 It was included in the first show of Sturtevant's video work in LA, in 2019 at Freedman Fitzpatrick, called, alas, Sturtevant: Memes.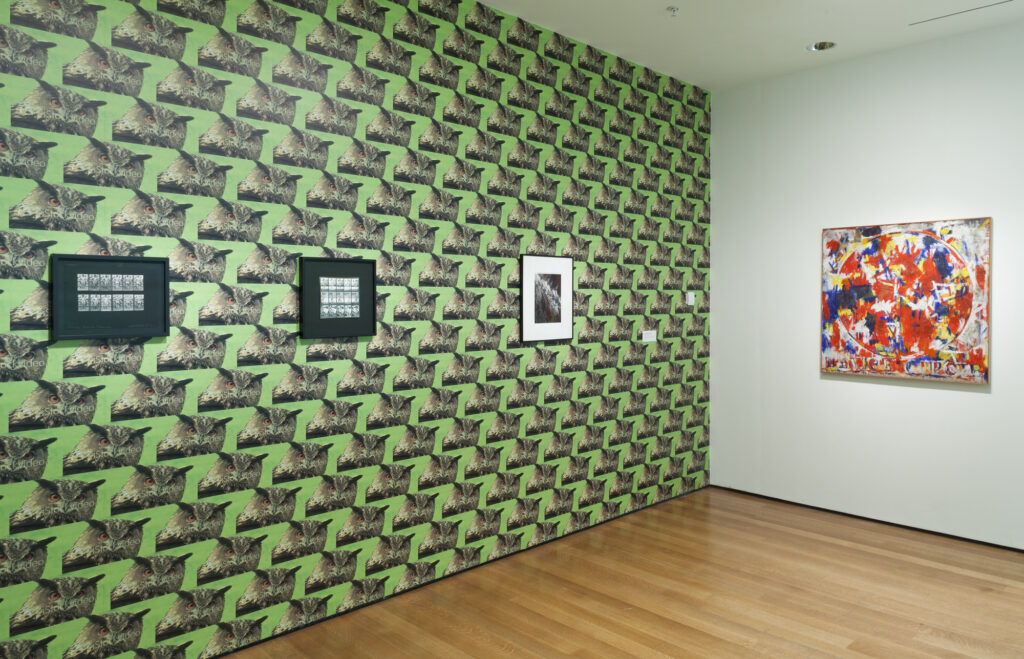 Sturtevant used a screencap of the image as Warhol-style wallpaper in Double Trouble, her retrospective at MoMA in 2014-15, which opened a few months after her death. [At MoMA, it was actually preceded by a wall of Warhol cow wallpaper.]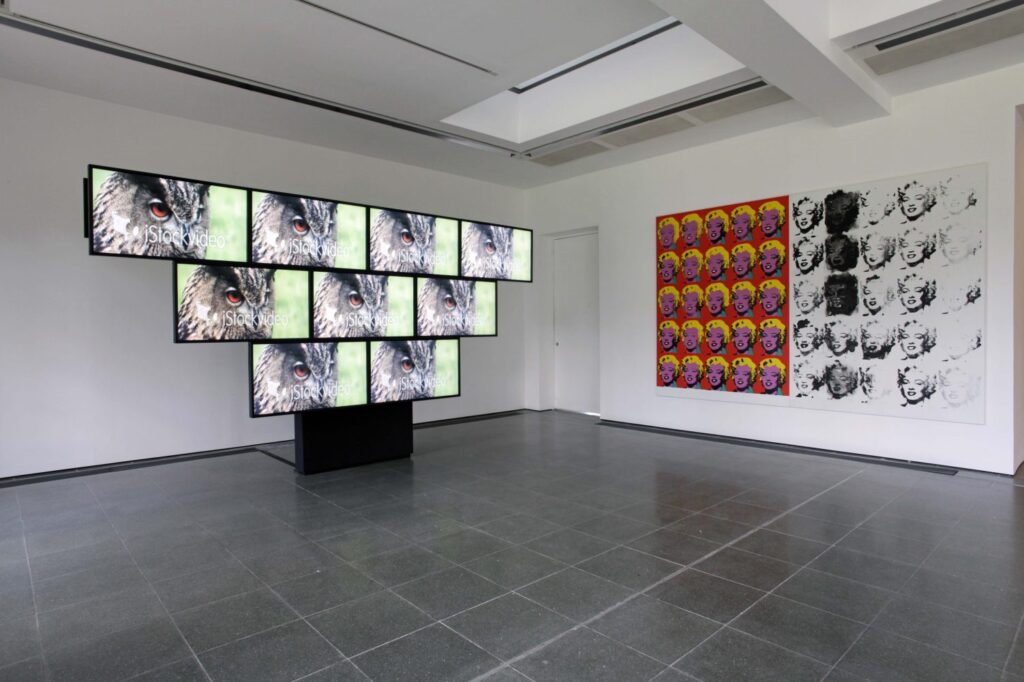 And before that it was in both video and wallpaper for Leaps Jumps & Bumps at the Serpentine, the last show of her work to open during her lifetime. The aspect ratio seemed important, or intrinsic, a characteristic of the age and the system of media we were all soaking in.
Sturtevant also published a screencap from the video as a fundraising edition for the Serpentine. The 16:9 image was printed at 18×32 cm on a piece of paper whose stated size, 39.3 x 53.5 cm, is well within the margin of error of 4:3, video's old aspect ratio. Sturtevant was not one for nostalgia, though, so I imagine that dimension is coincidental. Anyway, back in the day, when I tried to buy one of the prints from the Serpentine, they said the artist had not been well enough to sign but a few of the intended edition, and their stock had run out.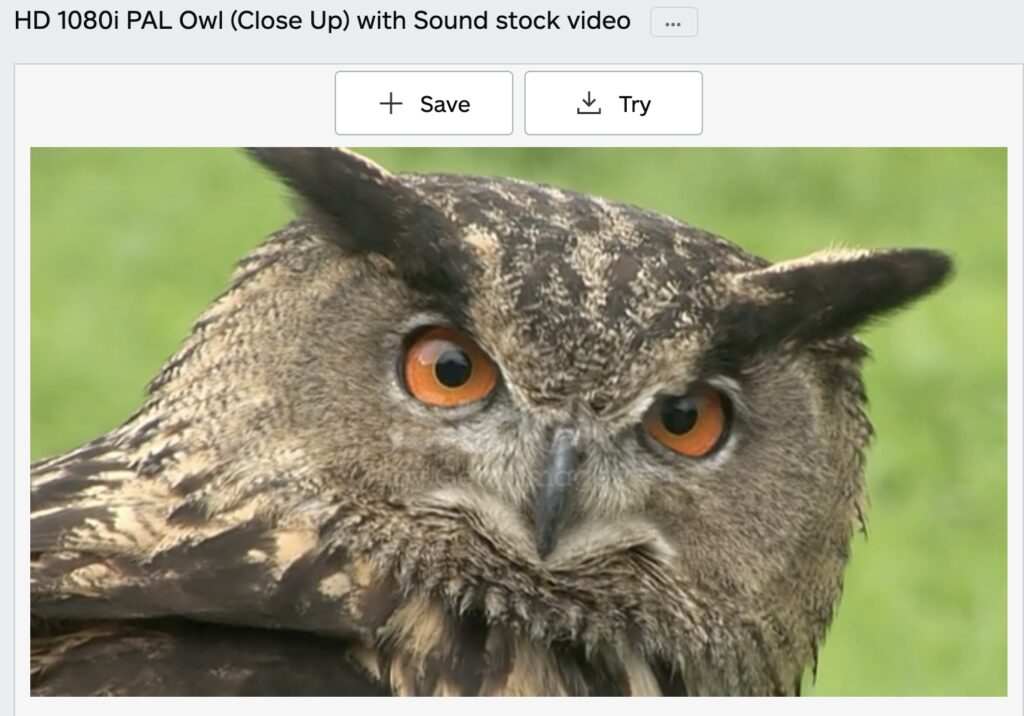 At various points since, I've looked for the iStockvideo clip Sturtevant used. Thanks to corporate rebranding the watermark was replaced with "iStock by Getty Images." So hers has now become an artifact of the very system she was laying bare. [Next morning update: on the other hand, you can recreate it with a $60 license and After Effects. She was still right, though.]