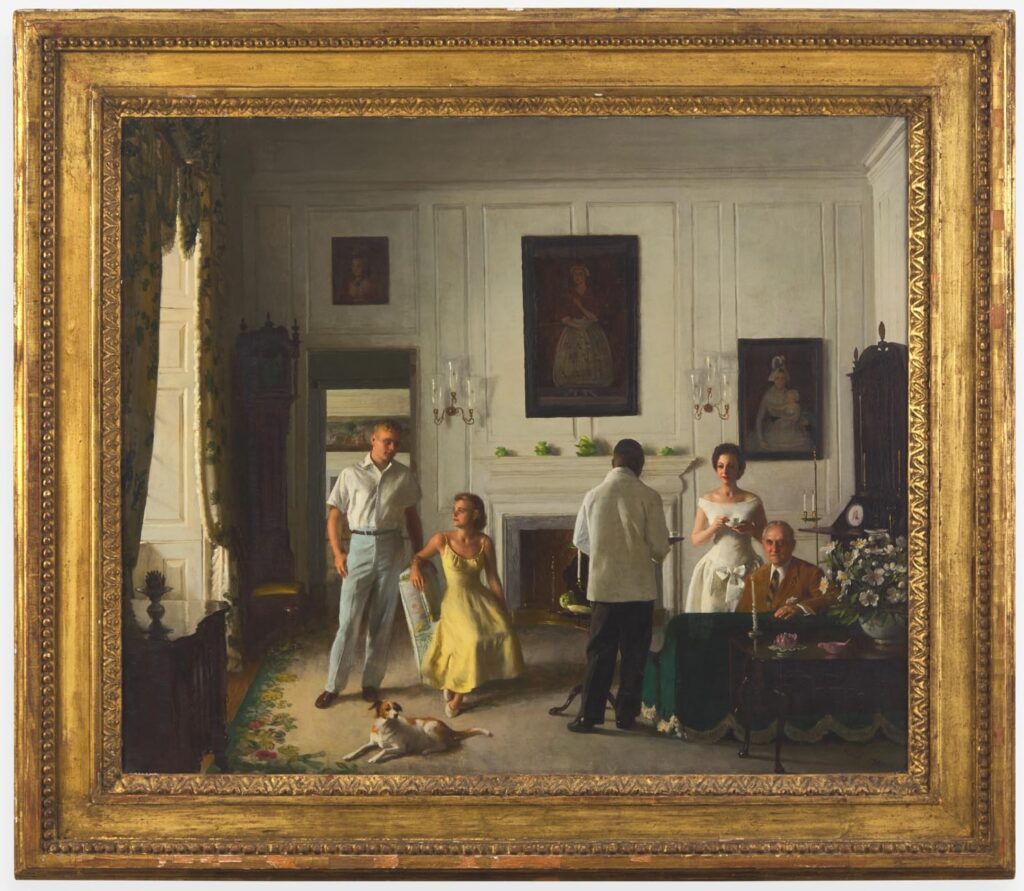 From the time he painted it in 1955, this John Koch painting hung in the master bedroom of the house it depicts until 1979. Pokety was the former duck hunting lodge of Walter P. Chrysler, which he left to his daughter Bernice, the white lady in white, at right. She and her husband, Col. Edgar William Garbisch, seated, scoured the Eastern Shore for disused architecture elements, and had the Winterthur and Colonial Williamsburg guy remodel the lodge into an 18th century farm, which they filled with American antiques and art, which had been called primitive art, and which they renamed naive art, and which was later called folk art, and just art. The National Gallery of Art has 428 objects from their collection; The Met has 177.
The twink Koch bathed in afternoon light is Edgar Jr, then 23. His sister Gwynne, seated in yellow, inherited this painting after their parents died in 1979. The auction of Pokety's contents was the subject of extraordinary coverage by Sarah Booth Conroy in Kaye Graham's Washington Post, which clearly felt an obligation to be the paper of record for such people and things as this.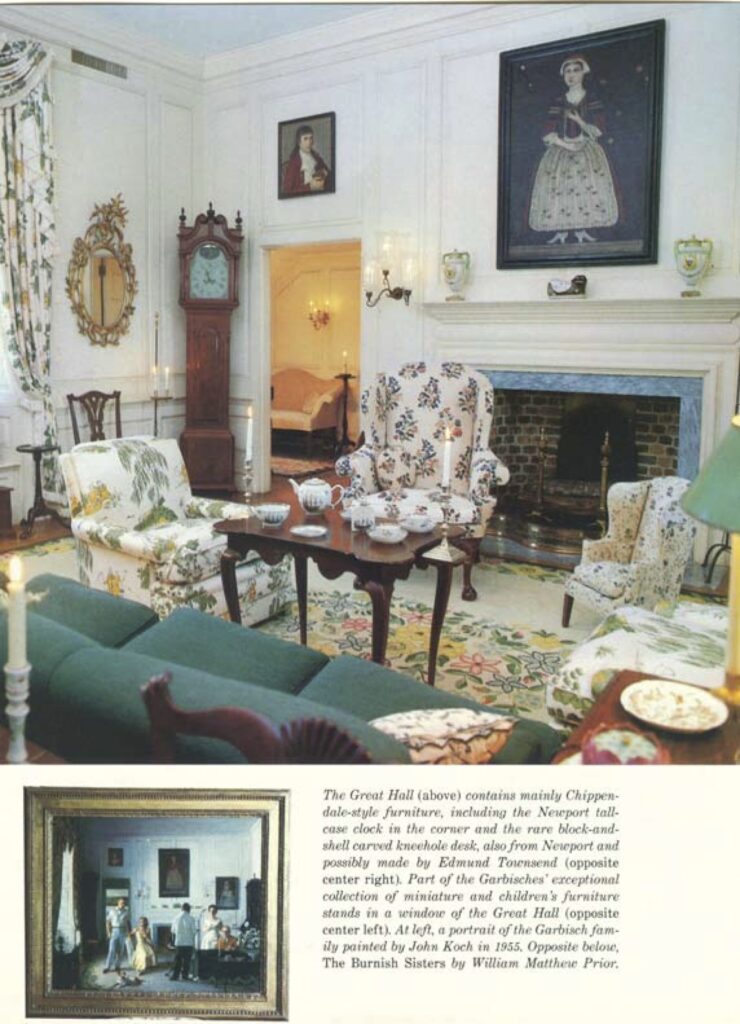 It is from Conroy's reporting that we hear the voice of Nancy Chester who, with her husband Benjamin, worked for the Garbisch family as cook and butler, respectively, for 35 years. The 1950 U.S. Census lists the Chesters as 26/maid and 28/handyman, while an older couple, Irene, 56, and James Lomax, 62, are described as cook and butler.
Between his inability to resist depicting sunbeams alighting on grey hair and his penchant for painting young men, I will guess that the Black man with his back to the viewer, whose presence at the center of this painting has been acknowledged fewer times than the Newport tallcase clock in the corner, is Benjamin Chester. Who then would have worked in the presence of this painting for 25 years. It absolutely blows my mind that these people lived with this painting their whole lives, when it should obviously be in a museum. And this is just "Version 1." What stark visions of American society and power will the other versions elegantly and inadvertently reveal, I wonder?