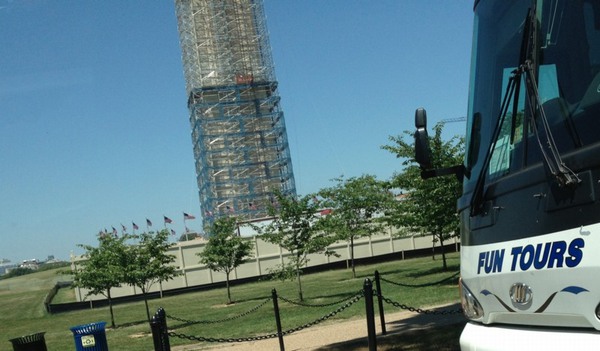 Here's a shot I took today of the scaffolding around the Washington Monument for its post-earthquake restoration.
Every time I go by I think how awesome it would be, and until I hear or see otherwise, I'll just keep hoping and assuming it's the case that, instead of Michael Graves' tired, pomo cartoon scrim, the National Park Service is actually encasing it Budweiser cans, installing a massive adaptation of the 1989 work, This Piece Has No Title Yet, by DC's own Cady Noland.
What? I'm sure Don and Mera could totally make it happen!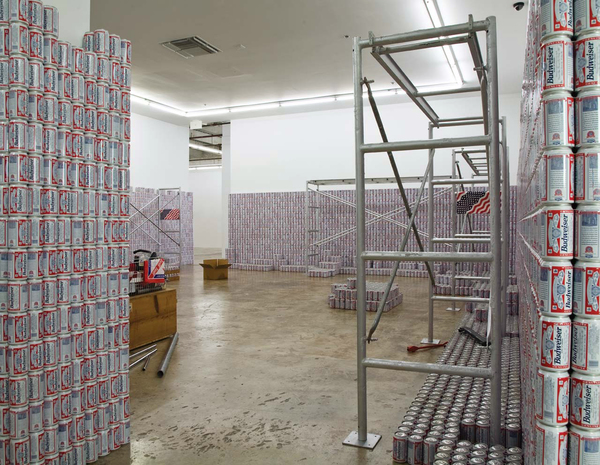 This Piece Has No Title Yet, 1989, Dimensions variable, you guys! [rfc.museum]