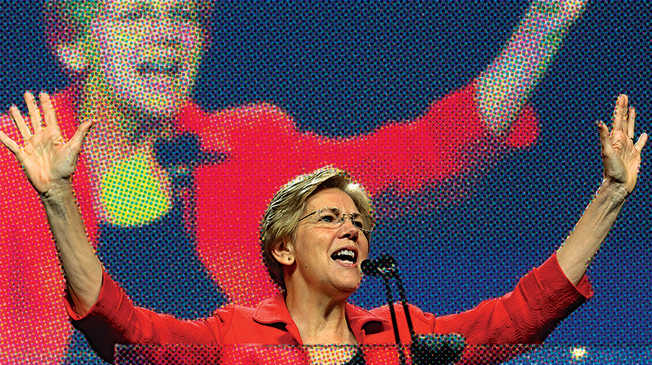 I know she's not in the White House rn, but the tasty pixel pattern in this picture of Elizabeth Warren on Talking Points Memo caught my eye this morning. Until I noticed it was on her podium, too. And it's also on the edges of her hair and hands. So it's a Photoshop filter applied with a quick and somewhat dirty mask. Weird.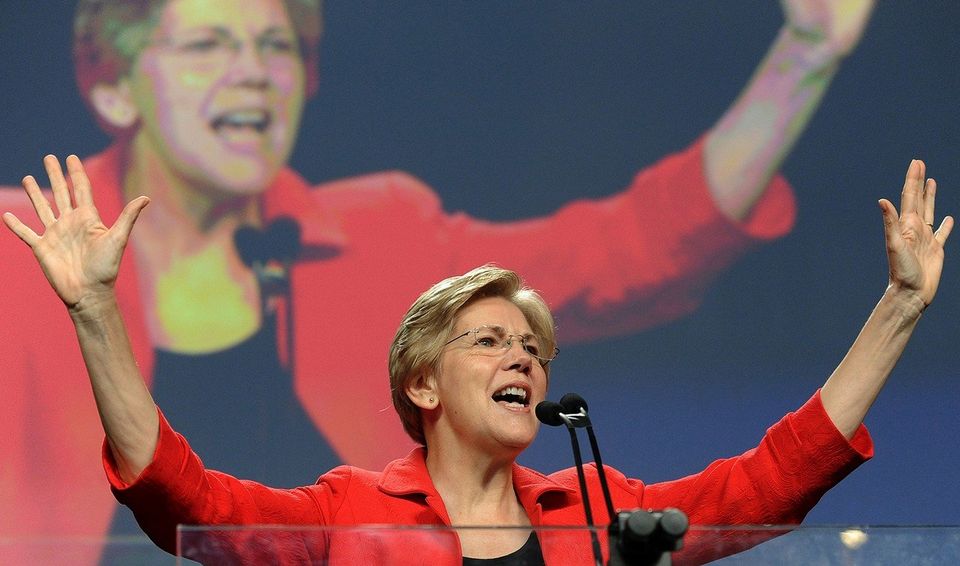 TPM doesn't give a photo credit, but I searched up the original. Looks like it was taken Saturday, Sept. 19 at the 2015 Massachusetts Democratic Convention by Dave Roback of The Republican [please, oldest joke in Springfield, I'm sure].
That is what digital projected video looks like in 2015. And anyway, those pixels aren't even pixels; it's the moire pattern from four-color offset printing. Which has been used to approximate visible RGB pixels on a television screen.
Have I already thought about this image more than whoever hacked this thing together, or whoever decided to use it? Or was there a moment of contemplation, a decision, to make an image look more retro? And if so, did it involve someone who's possibly too young to have seen either moire or visible pixels?
Why Wall Street Is Howling Over The Big New Reform Coming Down The Pike [talkingpointsmemo]
Sen. Elizabeth Warren blasts GOP presidential candidates with fiery speech at 2015 Massachusetts Democratic Convention in Springfield [masslive]