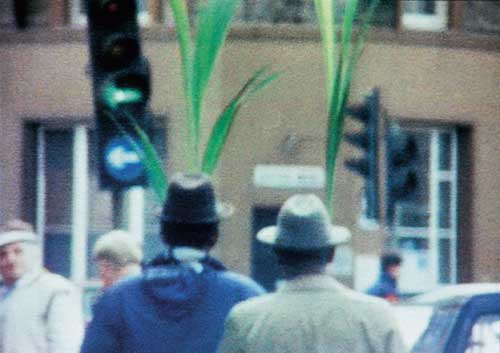 One of my absolute favorite Steve McQueen films is one of the first ones I saw, a one-minute super-8 called Exodus.
But until now, I'd never heard the making of story of this found scene. According to Carol Kino's profile of the artist last winter, McQueen became interested in film at Goldsmith's:
On the advice of a teacher he took to carrying around a Super 8 camera. But because film was so expensive, he rarely used it; he only shot a single, three-minute piece, part of which showed two black men carrying potted palms along a crowded East London street.
The Times incorrectly dates the piece to 2007, but it was included in McQueen's first US show at Marian Goodman in 1997.
Just a beautiful piece of seeing.