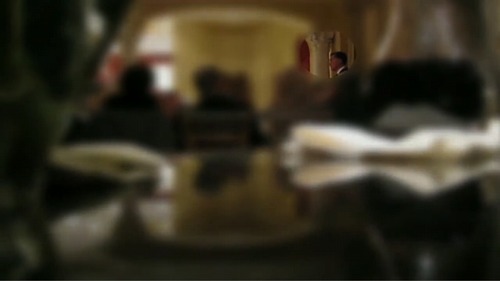 It's not like this hasn't happened before. I remember one time, in the late 1990s, at the Stedelijk, being transfixed by a series of videos Gabriel Orozco had made. I was already very interested in his work for a while, but there was something about those videos.
Orozco had basically edited them in-camera while walking around New York and Amsterdam, and they had this wonderful, stream-of-perception-like quality, almost as close as you could get, it seemed, to the artist's own visual experience.
It basically changed the way I see. He was making off-hand, formal connections between things. There were a lot of circles, for example. Cups, bicycle tires, stickers on windows, bar coasters, bubbles. And once the connection had been made, it became impossible not to think of Orozco every time I saw circles in the world. There was much in Gabriel's early work that was similarly, quietly powerful in the way it awoke you [me] to nuances of seeing and understanding the world around you [me].
Which is not quite the point here, except that just as with Orozco and his circles, it's now basically impossible for me to see a blur and not think of Gerhard Richter. And not wonder, for example, how awesome it might be as a painting.1
Like--oh, I'll just pick any random thing--a still from the damning video of Mitt Romney speaking unguarded Republican truthiness at a private fundraiser in Florida, which was shot and disseminated anonymously for weeks before Mother Jones picked it up today. And attempted to protect the video's source--by blurring the footage. Except for Romney himself, whose face is unblurred, and the Corinthian capital behind him. Hey look, a circle.
1 The answer, of course, is it'd look awesome. Just look at those colors. The different segments of the video have different blurs, too. I think this one's especially velvety. Chinese Paint Mill certainly has their work cut out for them.