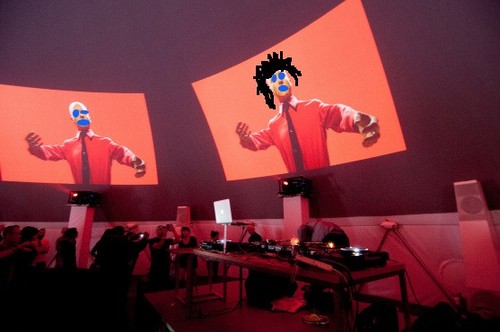 I am stoked and a bit daunted to be participating in a session on appropriation at this year's Contemporary Artists' Books Conference. It will be this coming Friday at PS1, as part of the NY Art Book Fair, and will take place in the Performance Dome:
2:00-3:30 pm
Appropriation and Intellectual Property
Debates on the the legal complexity of appropriated imagery have resurfaced in light of a recent lawsuit between artist Richard Prince and photographer Patrick Cariou. Artists Greg Allen and Eric Doeringer and lawyer Sergio Muñoz Sarmiento will discuss notions of "fair use" and "transformation" with our digital culture, as well as the question of how copyright law should adapt to rapidly evolving artistic practices and whether copyright law might constitute a medium in and of itself. Organized and moderated by Stephen Bury.
I hope you can come to the Fair, of course, because it is amazing. And while you're there, I hope you'll come by the session. It's a big dome, and it'll feel even bigger if it's empty.
CABC Conference Sessions [nyartbookfair]
image: from DJ Francois and Juan Atkins' performance during the MoMA PS1 Kraftwerk Festival, via timeout