The Getty Museum is now included in the Google Art Project. Which is now a part of the Google Cultural Institute. I hadn't noticed how this context has changed, and how the Art Project has been subsumed and presented. The navigation options are, "Collections | Artists | Artworks | User Galleries." And institutions are collections.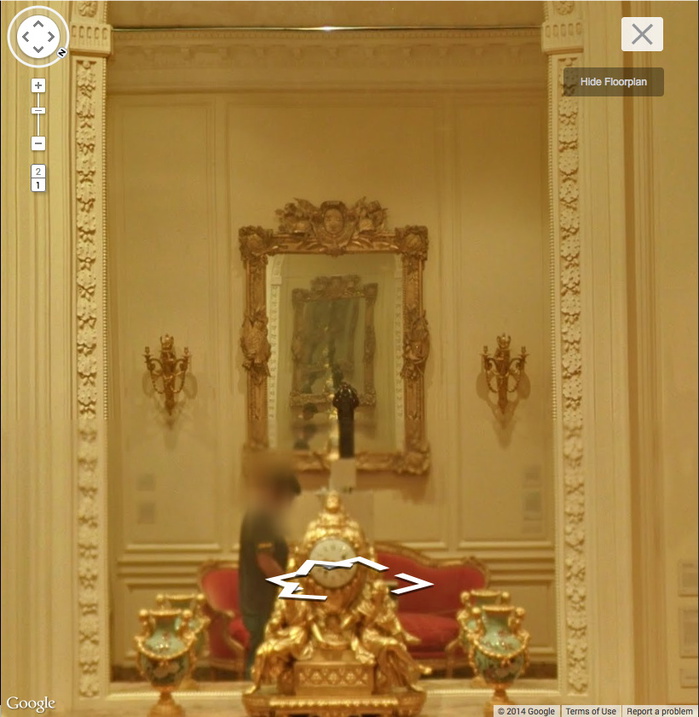 Anyway, Museum View. I know that Google Street View-based art fascination is old and busted, but Museum View for me is still the new hotness. Maps are for navigating, going somewhere, doing something. But Museums are for displaying and depicting and interpreting; they hold and show objects and generate discussions and critical context. And Google Museum View is doing that on a trans-institutional scale, and so it feels important to have some awareness of this process. Trans-Institutional Critique.
Fortunately, Google still sometimes documents itself documenting.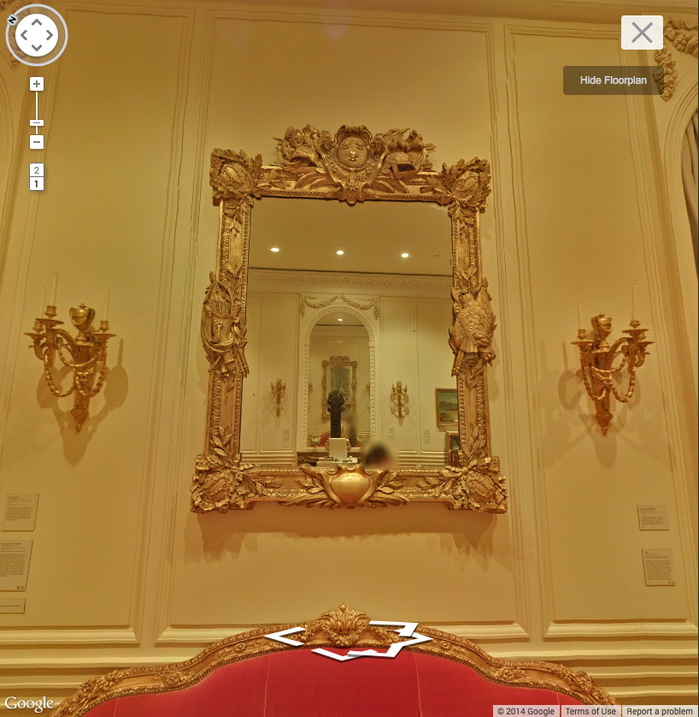 Organizing all the world's information, including itself, ad infinitum.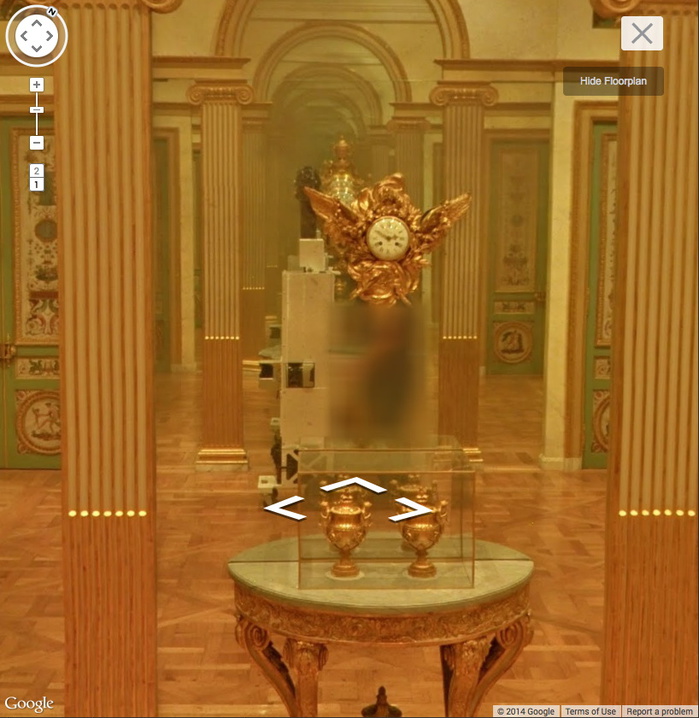 When they assemble these panos, which are always getting smoother and less glitchy, btw– though these persistent nav arrows have to go–Google still seems intent on obscuring evidence of itself.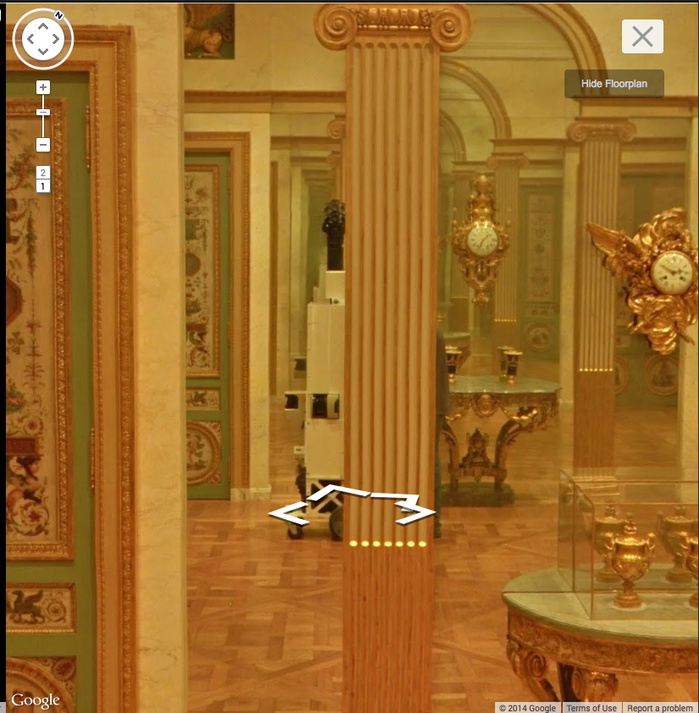 Where possible, I find, they use images where the Google panoptic camera is hidden behind a pilaster.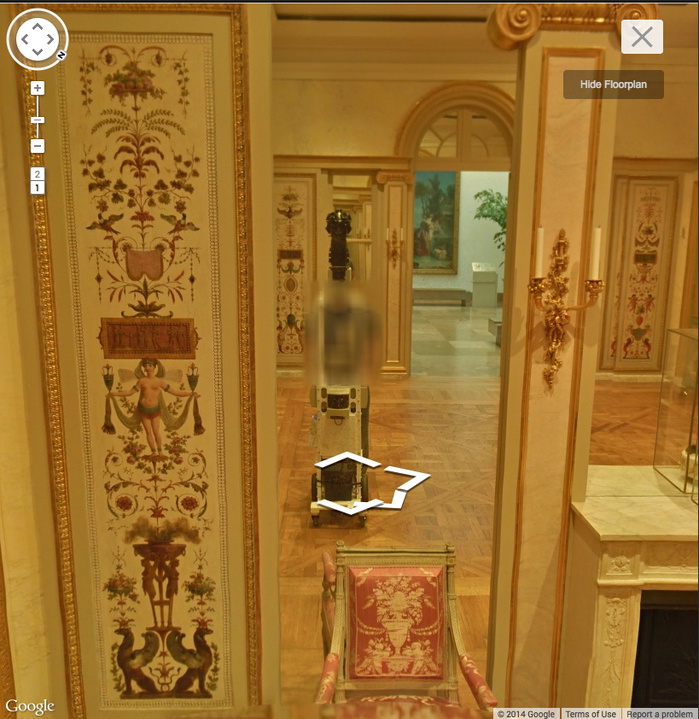 Sometimes it's not possible. I wonder if Google is blurring some proprietary element of the the panoptic cart or the driver.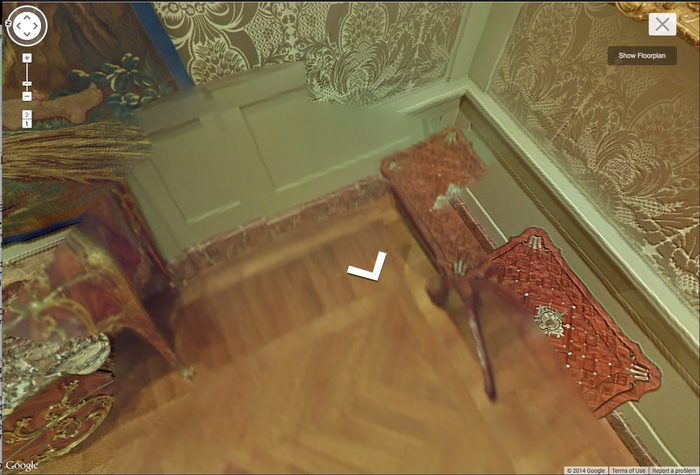 This corner is just fantastic. The way the wallpaper and wainscoting has been stitched so that the tapestry looks 3-D, the glitched out bench. It's not glitch for glitch's sake, though; it gives up rare hints at how this image system works. It's like a miscalculated vanishing point reminding us that linear perspective is a construct. Technically, it's probably closer to cubism. Or maybe we're still at the early stages of this image revolution, where seeing Cezanne's apples on the table make us queasy.


But every time I see something like this, I want to know what this object would be like IRL. I want to run it back through Google Space & Object Translate and see what we get.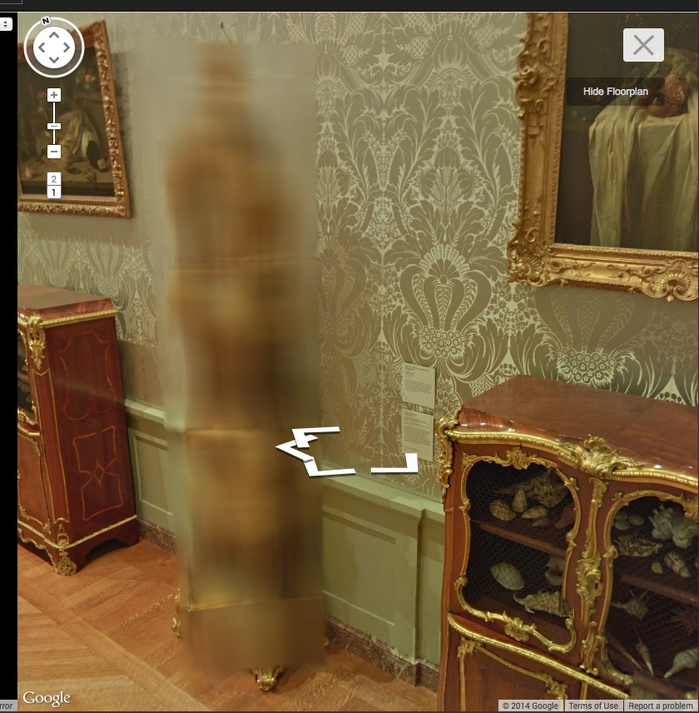 And then there's the object blur, which makes me want to see a blurred object. What is this, anyway? Did an 18th century etagere manufacturer refuse to sign a release?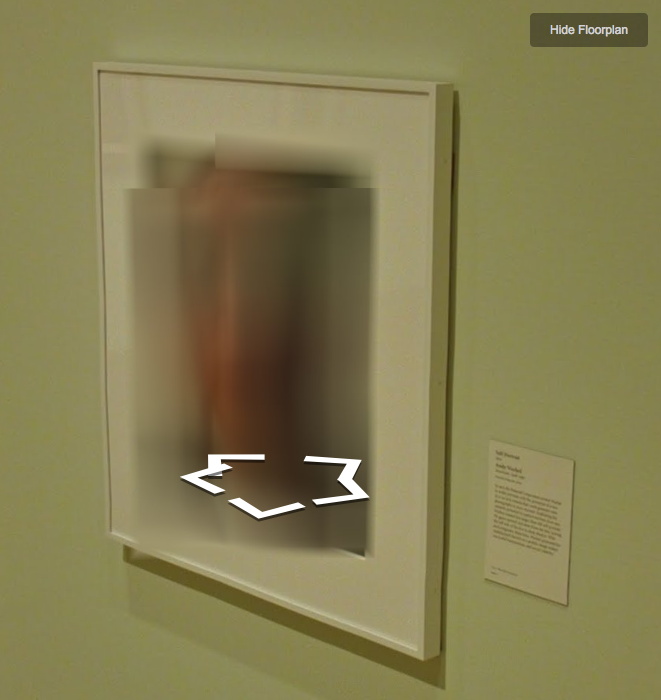 That seems only slightly more inexplicable than some other blurs. Here is a self-portrait by Andy Warhol, blurred, from a small exhibition of artist [self] portraits. The other artist's estate in that show who refused to get out of blur for the Getty was Kathe Kollwitz.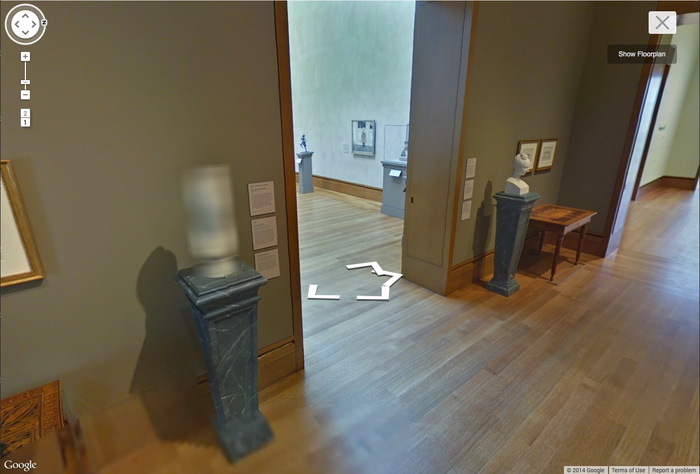 This blur confounded me, two marble busts by Jean-Pierre David d'Angers, from 1831 and 1824, almost two hundred years old. One blurred, one not.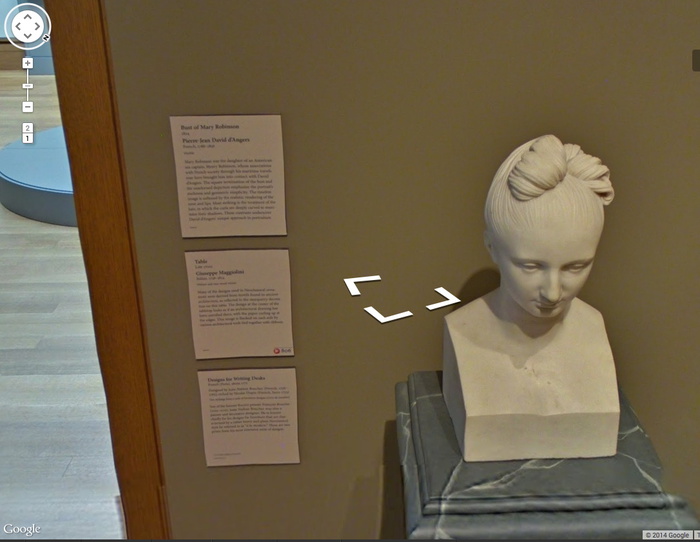 The bust of Mary Robinson, daughter of an American shipping company owner.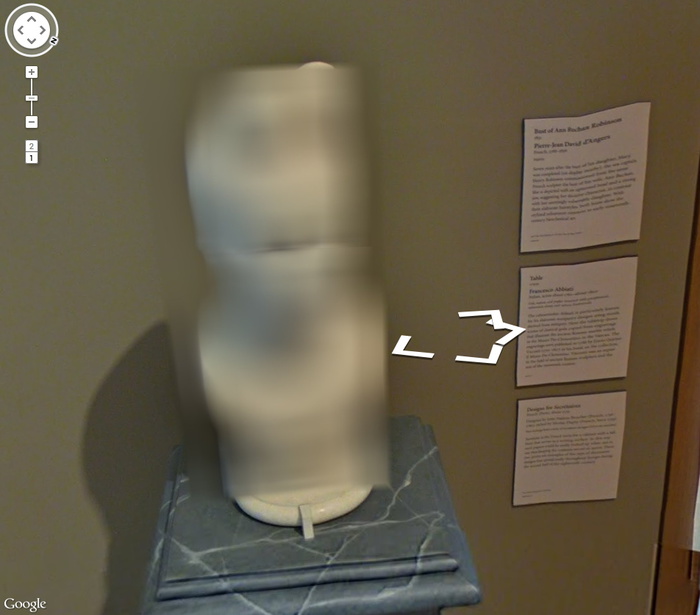 And its now-blurred match, but not twin. Ann Buchan Robinson was Mary's mother. And now as this piece doesn't turn up in the Getty's collection database, something, at least, becomes clear: it's not their work.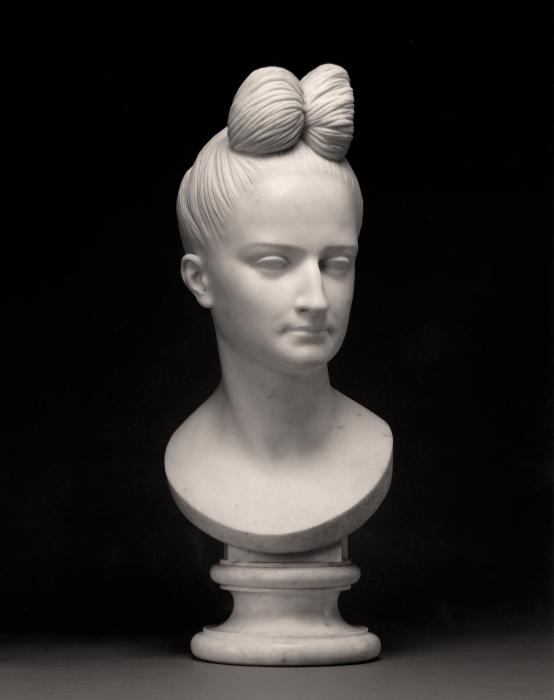 David d'Angers, Ann Buchan Robinson, 1831, MCNY, image: frick.org
It is listed on the Frick's website. As belonging to the Museum of the City of New York. Maybe a single corporate informational behemoth coming along to blur out all the lines museums erect around their collections has an upside. I still wonder what this'd look like, though; could you 3-D print a blurred portrait bust out of marble?