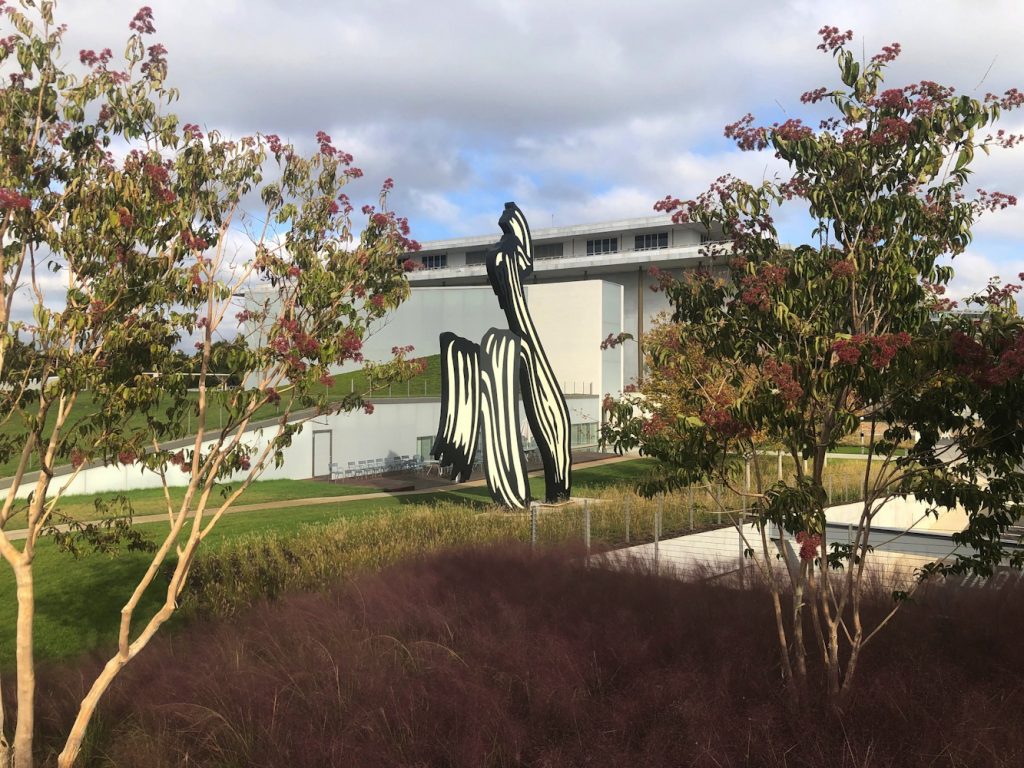 My initial impression of the Kennedy Center's The Reach is obliqueness. It is in a triangle of land carved by a parkway and on-ramps and a bridge, from which it is hard to see. I finally made a visit this morning after multiple failed, drive-by attempts to photograph this new installation of Untitled (Trudeau Trump Brushstroke). This perfectly framed and backdropped view is the only one, and it is in the intersection of a The Reach sidewalk and a commuter bike path.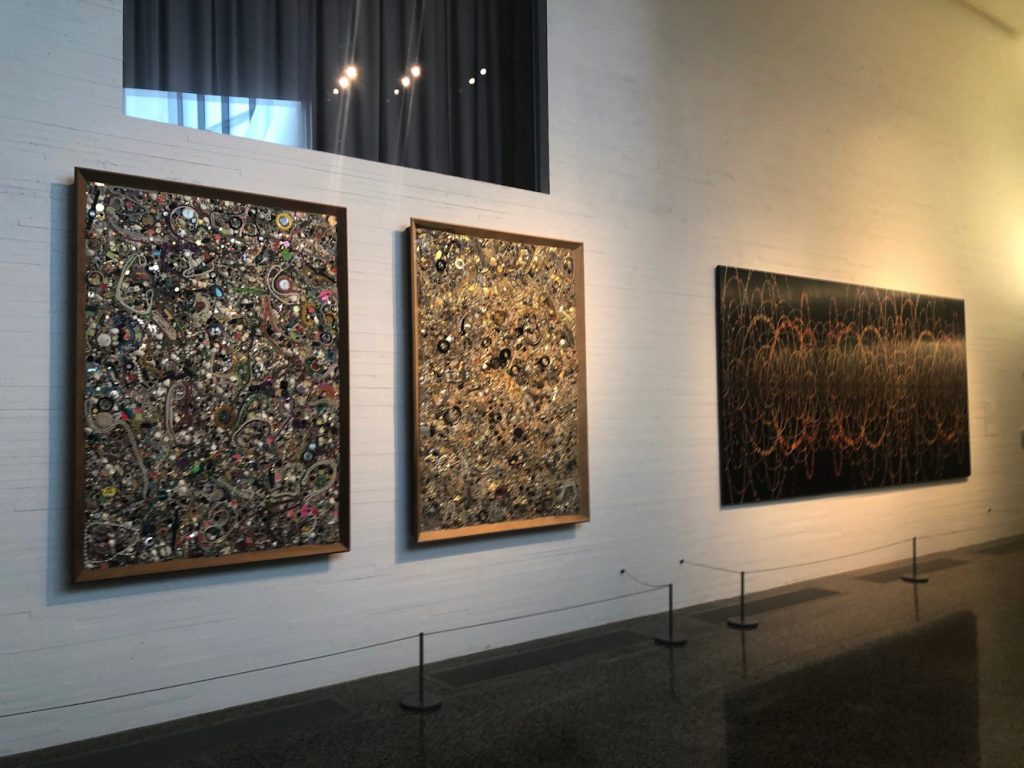 The art at The Reach is on loan. I did not check where the big, blue Joel Shapiro came from, but except for the large, 1969 Sam Gilliam painting, which is from the artist himself, most of the work inside comes from Glenstone. In lieu, it looks like, of a lot of money. David M. Rubinstein, meanwhile, has given more money than even Boeing, and loaned James Madison's copy of W. J. Stone's 1823 facsimile etching of the Declaration of Independence (ed. 201, of which around 50 survive, apparently.)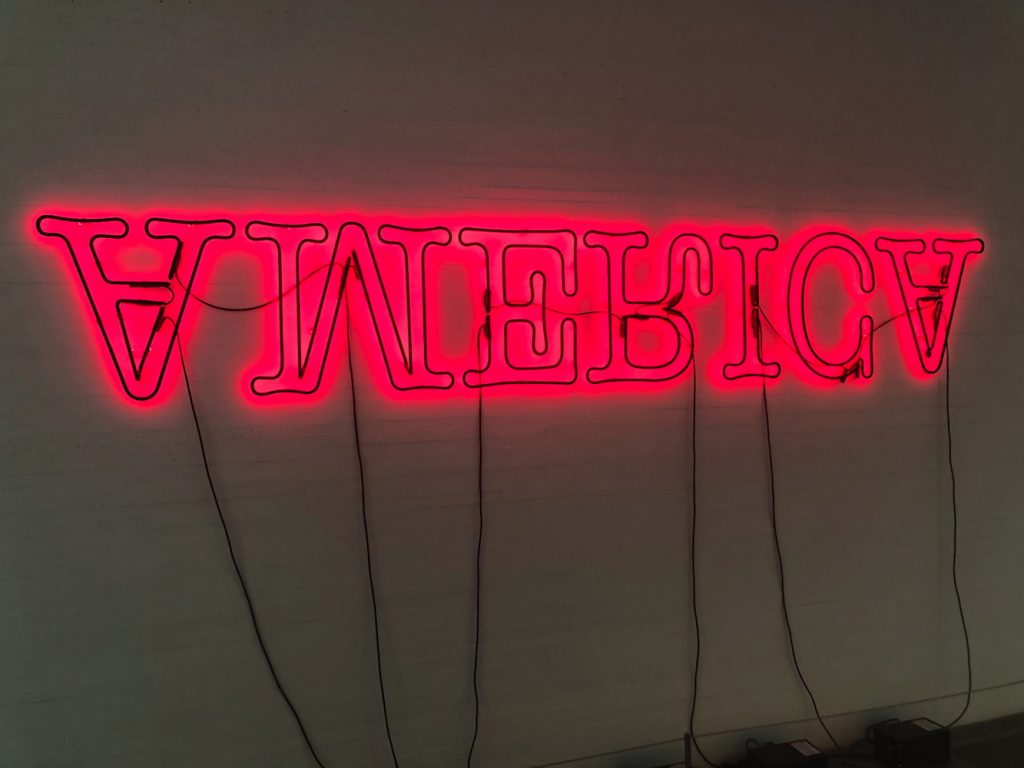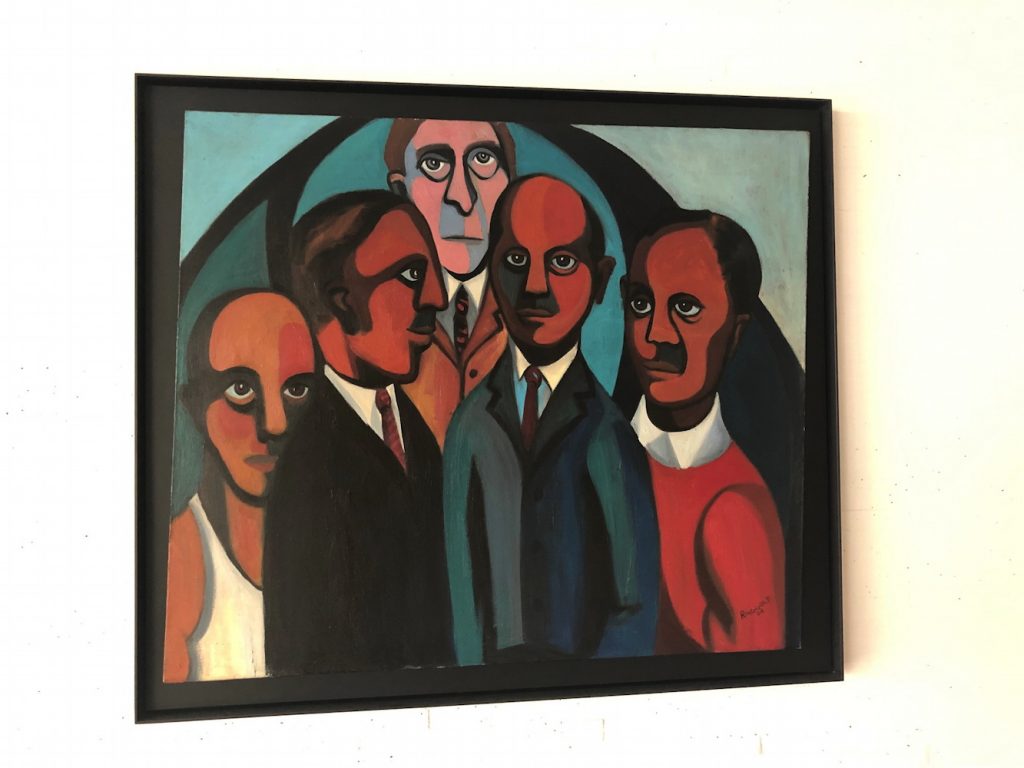 Boeing also sponsored the exhibition of George W. Bush's paintings of Iraq War veterans, the billboard for which is not easily visible from the nearby roads. Maybe if you're stuck in traffic. I did see the show, and will write about it separately.
Other thoughts of The Reach: I felt some spatial echoes with Holl's ICA at VCU, especially in some peekaboo vistas and the dramatic staircase.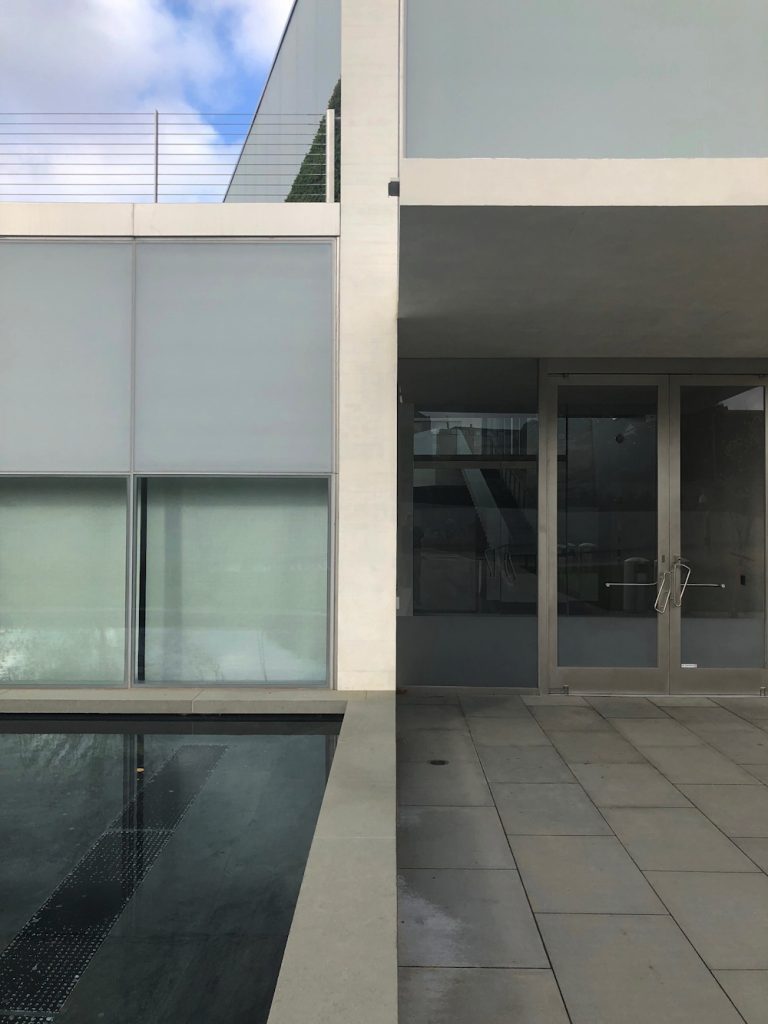 Perhaps this awning rainspout is designed to arc perfectly into the pond and not splash onto the ledge instead?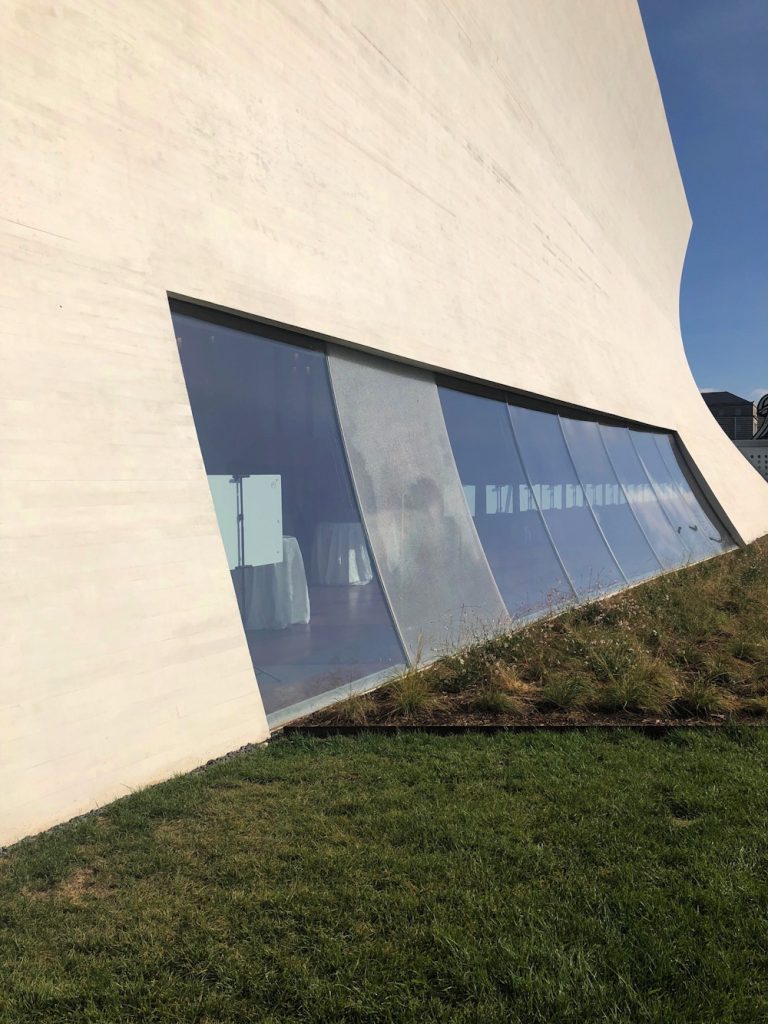 Perhaps this curved glass shattered on its own?