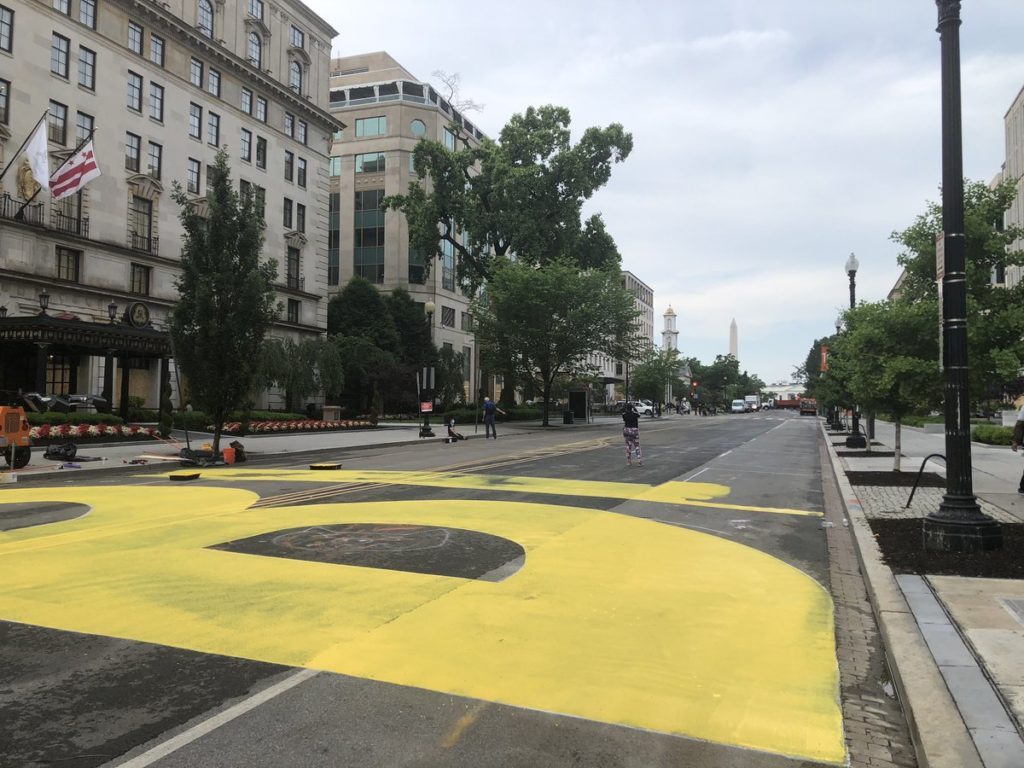 After the Washington Monument and two occupying troops were struck by lightning last night, Washington DC woke up to the biggest painting project in the country: BLACK LIVES MATTER being painted, from curb to curb, on 16th Street leading up to the White House. It starts at K Street, in front of the St. Regis Hotel, and I expect it will go right up to the fence around Lafayette Square. Prince of Petworth has photos and updates.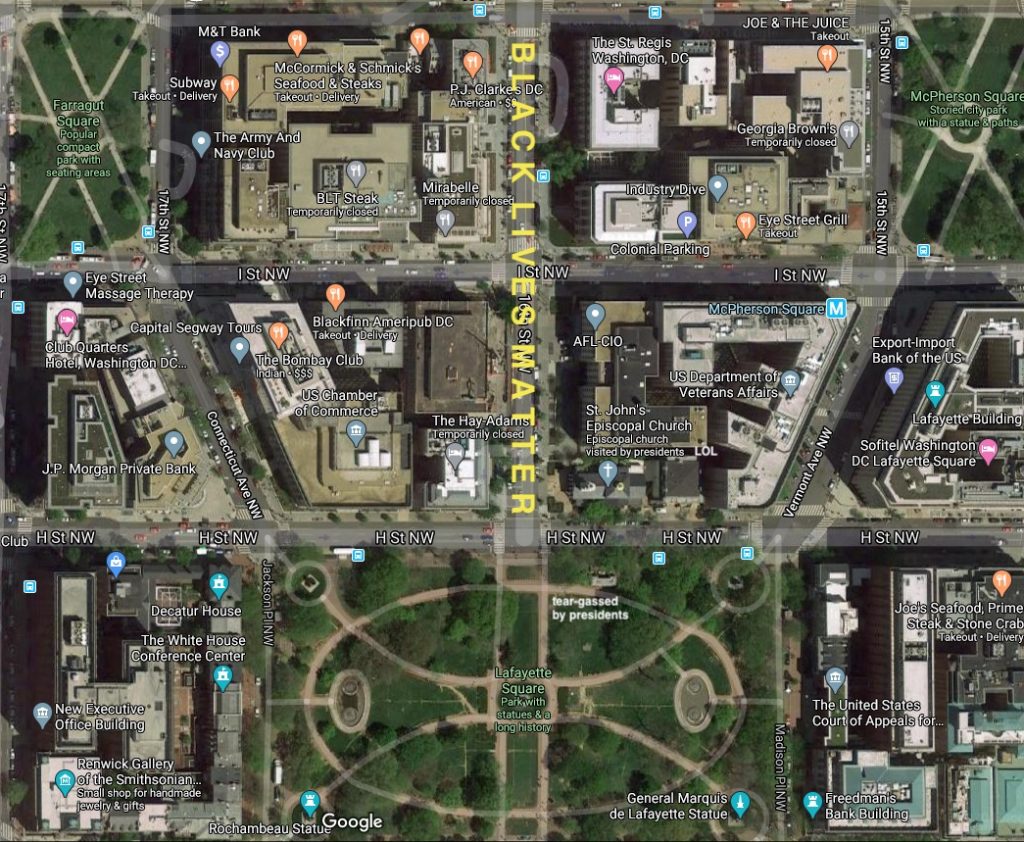 It will be big enough to view from military surveillance planes circling the District, and from Google Maps, but it is not visible from the bunker of the White House.
The last massive street painting the District government realized was a fake Gene Davis painting to celebrate the anniversary of the Washington Color Field movement in 2007. That painting, concocted by a former studio assistant, was a block long, and in front of the Smithsonian American Art Museum, which holds Davis's estate, and really should have known better.
So yes, this is a vast improvement.
See the completed painting this afternoon at 5:45 when you join a peace vigil organized by the houses of worship along 16th Street NW.
#BlackLivesMatter

— Muriel Bowser #StayHomeDC (@MurielBowser) June 5, 2020
UPDATE: The Artist is present, and tweeting her pano from the roof of the closed Hay Adams Hotel. When I made my rendering I did not anticipate it would include the DC flag. greg.org deeply regrets the error. Also she has officially named 16th street in front of the White House Black Lives Matter Plaza.
[2022 update: the video above is from @murielbowser's tweet, archived here and at the internet archive]